Military Haircuts: A Classic Style for the Modern Gentleman
When we think of military personnel, a few images come to mind—strength, discipline, and a sense of unity among the ranks. But there's another visual aspect that often stands out: their haircuts.
Military haircuts have transcended their functional roots to become iconic symbols of professionalism, confidence, and a commitment to a greater cause. With their clean lines and sharp edges, military haircuts have found their way into mainstream culture.
With how interesting this hairstyle is, we will explore how they have evolved from practical necessities to enduring fashion statements.
Keep following this article!
Best Army Haircuts For Men
Military haircuts are a top choice for stylish and practical haircuts for men. Let's learn the best army haircuts that blend timeless appeal and low maintenance!
Military Crew Cut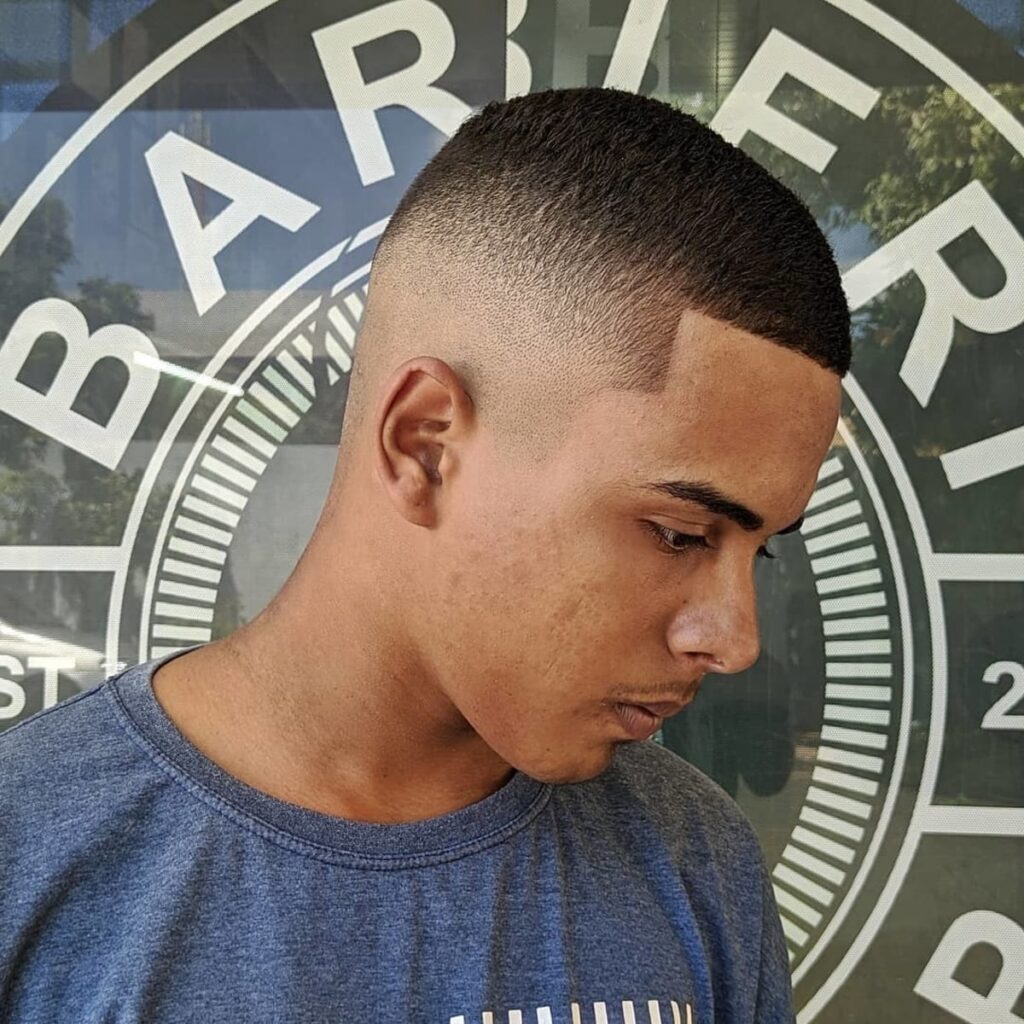 The military crew cut is a famous and liked hairstyle for guys. It's when you have short hair on the sides and back, and it gradually gets a little longer on top. This haircut is simple to take care of and gives you a tidy and smooth look.
This crew cut works well for different face shapes and hair types, so it's a flexible option for men of any age. We can also call it one of the military hairstyles.
If you want an even shorter version, you can go for a buzz cut. And if you let your crew cut grow a bit longer, it becomes a grown-out crew cut.
Low Fade Style
The low fade style resembles a newer version of the regular military haircut. It has a smooth transition from short hair on the sides and back to longer hair on top.
The military fade haircut makes the classic military cut look more fancy and classy. It keeps that clean and sharp appearance but adds a bit of sophistication and elegance.
Burr Cut with Fade
The burr cut with fade is a haircut many people like, and it takes inspiration from the military. It's when all the hair on your head is cut short so it's all the same length. Then, the fade technique is used on the sides and back to blend the hair smoothly.
This creates a clean and seamless look. It's an army haircut that doesn't need much upkeep, and it's great for guys who want a simple and stylish style.
Plus, you can also consider shaping your facial hair to go along with this haircut.
Ivy League Haircut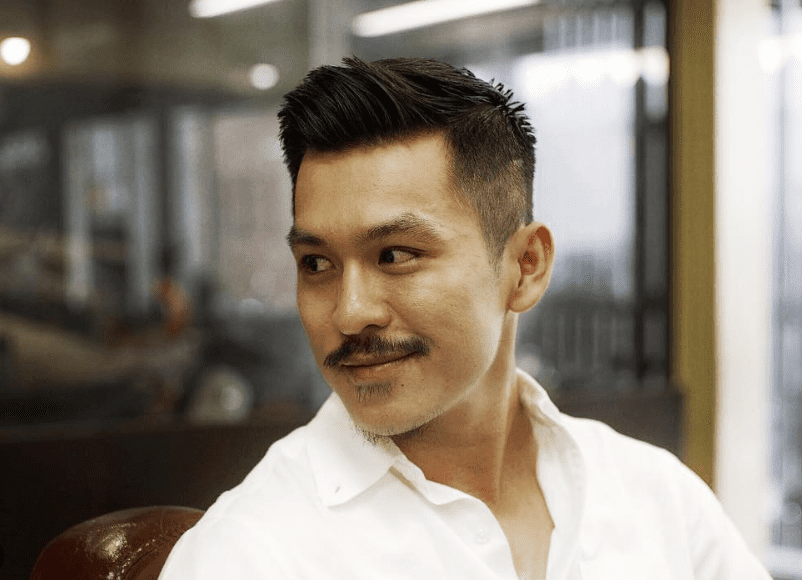 Popular military haircuts, such as the Ivy League haircut or the Princeton and Harvard clip, are classy and elegant hairstyles influenced by the military. They have short and tapered sides and back, while the hair on top is a bit longer and neatly combed to the side.
These haircuts find a great combination of looking professional and stylish, which is why both professionals and students love them.
Crop Top Haircut
This military cut, known as the crop top haircut, is a modern and stylish version of the traditional army hairstyle. It keeps the hair on top a little longer and adds texture while cutting the sides and back shorter.
This haircut gives you the freedom to style your hair in different ways, like messy or structured looks.
Men who are into fashion and like to express their individuality often choose the military cut to add some uniqueness to their hair length and overall appearance.
Flat Top Military Haircut
The flat-top military haircut is a bold and distinctive style that stands out from the crowd. It has a flat, box-shaped top achieved by cutting all the hair to the same length and shaping it with clippers.
The sides and back are usually tapered or faded to create a contrasting look. This striking haircut needs regular upkeep to maintain its shape and precision.
Short Comb Over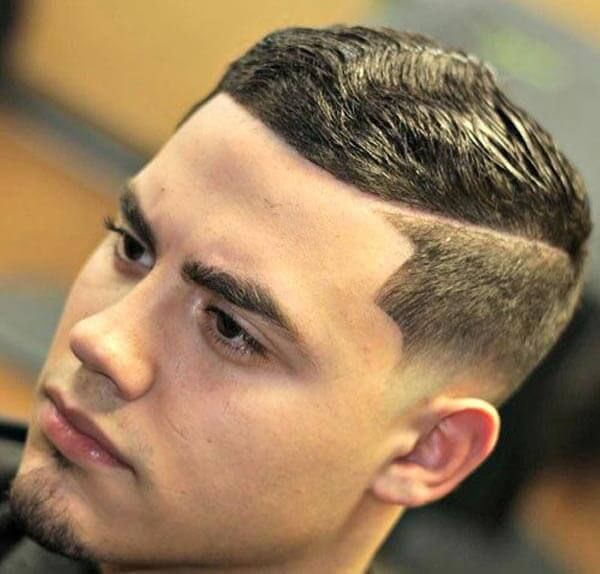 This comb over haircut is a timeless military-inspired hairstyle that brings together elegance with a hint of toughness.
It entails having longer hair on the upper part of the head and using a comb to sweep it to the side. The sides and back are trimmed or faded to create a neat and sharp appearance.
This flexible haircut can be adjusted to various situations, whether it's a formal occasion or a casual outing. It's considered one of the finest military haircuts, particularly suited for individuals with straight hair.
Frequently Asked Questions
What is a military haircut called?
A military haircut is commonly referred to as a crew cut or buzz cut. These terms describe the short and tapered style reminiscent of the hairstyles worn by military personnel.
Why are military haircuts short?
Military haircuts are short for practical reasons. In military environments, short hair is more manageable, hygienic, and compatible with wearing helmets and other headgear. Additionally, short haircuts convey a sense of discipline and professionalism.
Why Are Military Haircuts So Popular?
Military haircut, also called regulation cut, has gained popularity among men due to their timeless appeal, low maintenance, and versatility. These haircuts offer a clean, polished look that suits various face shapes and hair types.
Conclusion
Military haircuts are still a timeless and fashionable choice for men nowadays. These hairstyles look neat and well-groomed, and they are easy to maintain and can suit men from different backgrounds and ages.
Whether you like a classic crew cut, a contemporary fade style, or a trendy variation, military-inspired haircuts always have a stylish and everlasting charm!