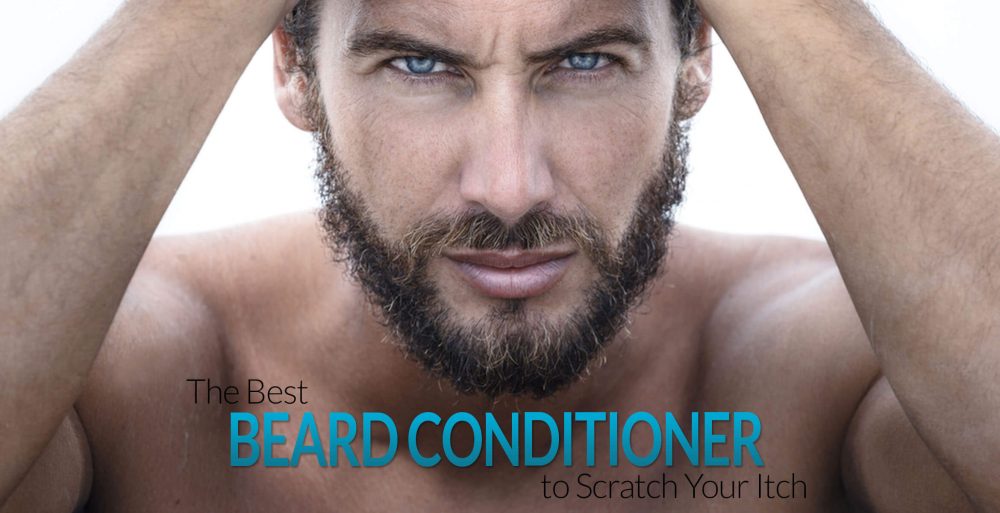 This isn't what you bargained for.
You decided that a beard might be nice, so you took the plunge. Or, more accurately, you determined that a beard would look good on you.
You chose the style of facial hair and grew your hair out while maintaining your trusty razor – and trimmed your face hair to resemble what you had imagined. Alternatively, to be accurate again, to look sort of like the way you had envisioned.
You figured out how to shave the beard to look better than your first attempt, or you gave in and bought a fancy beard trimmer. Hey – it looked pretty good!
But darn, it was awfully scratchy. Perhaps you dealt with it for a while, but then your significant other (or someone you'd like to be your significant other) started complaining.
You searched on the internet to see if there's a method to make your beard feel better when you have it (and for others to touch). And you found a bunch of different things for your beard. There are beard balms, beard oils, and other stuff. You didn't know that having a beard could be this tricky and cost so much!
By now, you've probably discovered that balms and oils leave a coating on your beard to make it look shinier and – well – cool. Conditioners, on the other hand, are designed specifically to soften a beard. Their moisturizers and nutrients are absorbed into your skin and hair, making your beard softer and more manageable.
Now, you're finally getting somewhere. You need a beard conditioner.
Image
Product
Features

Best Beard Conditioner

Honest Amish Beard Balm Leave-In Conditioner

Outstanding Performance

Also Helps Style Beards

Light Scent

Check Price on Amazon →

Best Unscented Beard Conditioner

Green Leaf Naturals Aloe Vera Beard Conditioner

Excellent Conditioning and Skin Healing

Hypoallergenic

Unscented

Check Price →

Best Rinse-Out Beard Conditioner

Beardsley Ultra Conditioner for Beards

Terrific Job of Softening Hair

Light Floral Scent

Convenient to Use

Check Price →

Best Beard Conditioner/Balm

Smooth Viking Beard Conditioner for Men

Leaves Hair Soft

Good for Styling Longer Beards

Light Scent

Check Price →

Best Rinse-Out Beard Conditioner Without Parabens

ArtNaturals Natural Beard Deep Conditioner

Deep Cleansing

Good For Skin

Very Light Scent

Check Price →

Best Splurge Beard Conditioner

Scotch Porter Beard Conditioner

Coconut Oil as Carrier

Detangling Ingredients

Fresh Scent

Check Price →

Best Alternate Splurge Beard Conditioner

Polished Gentleman Beard Growth and Thickening Conditioner

Biotin to Promote Hair Growth

Balanced pH

Woodsy/Minty Scent

Check Price →

Best Beard Conditioner for Sensitive Skin

Beard Necessities Grizzly Conditioner and Softener

All Organic

Prevents Itch and Irritation

Light Natural Citrus Scent

Check Price →

Best Budget Beard Conditioner

Clubman 2-in-1 Beard Conditioner and Face Moisturizer

Good Trial Size

Coconut Oil Carrier

Masculine Scent

Check Price →

Best Beard Conditioner for Hard-to-Control Beards

Mr. Rugged Beard Lotion Conditioner

Eliminates Split Ends

Tames Frizzy or Long Beards

Parabens-Free

Check Price →
Certainly, there's an abundance of options available, which is quite obvious. Similarly, it's evident that the Groom With Style review team specializing in the art of shaving is more than capable of assisting you in navigating through these choices, including finding the perfect best beard conditioner.
We've researched all of the major (and some of the minor) brand names and products, and put together our list of the ten best beard conditioners on the market.
Let's scratch your itch (figuratively, of course) and dive into the GroomwithStyle rankings.
Best Beard Conditioners
1. Honest Amish Beard Balm Leave-In Conditioner
One of the hurdles the review team had to clear in reviewing these products is interpreting the labeling and separating it from the actual products. Honest Amish is a great example. This company has produced a line of highly-regarded beard care products for years, and they have seven different offerings all listed as "Beard Balm."
The product which has received our coveted #1 ranking also has that label, in addition to "Leave-In Conditioner," and we've found that it really is primarily a conditioner – a really, really good one.
The Honest Amish conditioner uses only all-natural, organic, vegan ingredients, and unlike most beard balms, their conditioner uses a selection of nut and fruit butters (instead of ingredients like beeswax) to thicken the substance, to help hold your beard in place. Its real strength is conditioning, though. Six carrier oils (including jojoba argan and sweet almond) are used to deliver seven different essential oils (cedarwood, clove, anise, peppermint, lavender, grapefruit and cinnamon).
This is a leave-in conditioner that does an amazing job of softening facial hair while preventing beard itch and flaking. And it rejuvenates the skin, without being too strong for sensitive faces. The G+S team couldn't agree on what the underlying scent is; woodsy, anise and mint all were suggested, but in any rate, the scent only lasts for a couple of hours.
Honest Amish conditioner is the best natural beard conditioner we've found. It does leave a slight scent and has to be left in rather than rinsed out, but that didn't matter to the bearded members of the team. They loved it.
Facts and figures for Honest Amish Beard Balm Leave-In Conditioner:
Type: Leave-in conditioner and balm, applies as soft paste
Ingredients: All-natural, organic and vegan; six carrier oils, seven essential oils, organic butters
Scent: Light anise, woodsy or minty
Package: 2 ounce tin
The Green Leaf Naturals is, obviously, all-natural, but it's been formulated very differently than most beard conditioners: it's made from 99.75% pure organic aloe vera gel.
That means it doesn't provide the benefits of the essential oils included in almost all competitors, but it also means that it's completely unscented and is applied to your beard as a gel that stays in all day.
Although this product uses a very different method of moisturizing than the other conditioners on our list, the results are impressive. Aloe vera is commonly used to heal sunburns and other skin traumas, and it brings the same healing power to the skin under your facial hair while moisturizing and fighting dandruff.
It's even believed to promote new hair growth. Since there are virtually no other ingredients (except for a tiny amount of citric and ascorbic acid to contribute vitamin C), this is a completely hypoallergenic conditioner.
Green Leaf Naturals uses an unconventional approach to do a wonderful job of beard conditioning without any underlying scent. It isn't quite as effective as our #1 choice, but it's close.
Details on Green Leaf Naturals Aloe Vera Beard Conditioner:
Type: Leave-in conditioner, applies as gel
Ingredients: All-natural, organic and vegan; 99.75% aloe vera, hypoallergenic
Scent: Unscented
Package: 8 ounce bottle
Here's our top choice for a "rinse-out" beard conditioner. It's certainly not perfect, since it does contain parabens, other synthetic ingredients and alcohol (which isn't suitable for sensitive skin). But G+S always looks first and foremost at performance, and Beardsley Ultra does a top-notch job at softening facial hair after just a couple of weeks of regular use.
You apply it right after showering, let it sit for 3-4 minutes and then wash it out – so in reality, the ingredients we're not thrilled about are only in contact with your face for a few minutes. That fact alone made us feel better about this product. As for the "good" stuff, there is jojoba oil along with a number of botanicals like goldenseal, marigold, henna and wild cherry extract, which give this beard conditioner a very light floral scent.
Would we prefer to use an all-natural beard conditioner? Absolutely. But this rinse-out conditioner does such a great job making beards soft and manageable that we'll overlook the negatives in order to recommend it highly.
More info on Beardsley Ultra Conditioner for Beards:
Type: Rinse-out conditioner, applies as cream
Ingredients: Jojoba oil and botanicals, also alcohol and parabens
Scent: Light floral
Package: 8 ounce tube
4. Smooth Viking Beard Conditioner for Men
This product is very similar to the Honest Amish conditioner that tops the Groom+Style rankings, and has been around almost as long. It also contains shea butter and beeswax, making it (in part) a beard balm to help style your facial hair and give it a matte finish, in addition to being an effective conditioner. The reason we prefer Honest Amish is that it's all-natural, while the Smooth Viking conditioner has a synthetic scent added (and to our noses, it smells sort of like soap).
Conditioning is the #1 goal of this paste, and the ingredients do it well. There are argan and jojoba oils as carriers, and essential oils include sweet almond, pumpkin seed and avocado. They nourish and moisturize facial hair, and since this is a leave-in conditioner, they work to soften the beard all day long.
Smooth Viking feels a little more "waxy" than Honest Amish because of the beeswax that's used as an ingredient, so this will help you with taming a medium-to-long beard a bit more.
There's no doubt that after regular use, though, your beard will be softer, healthier and easier to manage.
The "feel" of Smooth Viking beard conditioner is more like that of a balm, but its primary goal is to condition facial hair, and it's quite effective when left in your beard a few days a week.
Looking closer at Smooth Viking Beard Conditioner for Men:
Type: Leave-in conditioner and balm, applies as waxy paste
Ingredients: Jojoba, argan, olive, avocado, sweet almond and pumpkin seed oils, shea butter, beeswax, synthetic scent
Scent: Light and slightly soapy
Package: 2 ounce tin
They can put the word "natural" in the product name as much as they like, but that doesn't change the fact that this product contains alcohol and added fragrance, among other non-organic ingredients. But it also doesn't change the fact that the ArtNaturals rinse-out beard conditioner is one of the best on the market at getting deep into beards, adding important nourishment and moisture while sealing cuticles to protect facial hair.
Key ingredients in this conditioner are jojoba oil as a carrier, and essential oils like tea tree, blue cypress oils and rosemary, licorice root plus nettle leaf extract, which many believe works to prevent hair damage and loss. It also includes aloe vera to soothe skin and help moisturize hair, shea butter to contribute vitamins, and quinoa protein which is said to protect against environmental damage to the hair.
The combination provides a deep cleanse of your facial hair, in addition to the moisturizing and healing properties essential for beard maintenance and growth. It is a rinse-out conditioner, applied after shampooing and requiring just 2-3 minutes before being washed out for the day. While it does have alcohol, there are no parabens and is a cruelty-free product.
ArtNaturals beard conditioner isn't completely natural – but it is a very good leave-in cleanser and conditioner that will leave your beard healthy and feeling soft.
Digging deeper on ArtNaturals Natural Beard Deep Conditioner:
Type: Rinse-out conditioner, applies as cream
Ingredients: Numerous natural oils and extracts, aloe vera, also alcohol
Scent: Light citrus
Package: 8 ounce bottle
You're not going to pay a lot for any beard conditioner, but Scotch Porter is one of the more expensive alternatives on the market which is why it's down here at #6 on the G+S rankings. It's worth a long look, though, because of its unique combination of all-natural ingredients and its very thorough deep-cleansing and moisturizing performance.
This rinse-out product starts with coconut oil, not often used but our preferred choice, as a carrier oil because it allows moisture to penetrate deep into hair fibers. Then there's marshmallow root, a natural detangler; slippery elm bark which makes facial hair more manageable for styling; kukui nut oil which is a strong moisturizing essential oil; aloe vera for skin care and shea butter for essential vitamins.
Of all the conditioners the review team checked out, this is the ingredient list that impressed us the most. There are no sulfates or parabens, and there is a clean, non-offensive light scent.
If Scotch Porter didn't cost almost twice as much as most of its competitors, it would have ranked much higher on our list. It's a great rinse-out conditioner.
What you need to know about Scotch Porter Beard Conditioner:
Type: Rinse-out conditioner, applies as cream
Ingredients: All natural; coconut oil, marshmallow root, slipper elm, kukui nut oil, aloe vera, shea butter
Scent: Light and non-offensive
Package: 8 ounce jar
7. Polished Gentleman Beard Growth and Thickening Conditioner
We paired the Scotch Porter and Polished Gentleman products at #6/#7 because our primary hesitation on both was their price. At first glance, the Polished Gentleman conditioner is half the price of the Scotch Porter – but that's for just four ounces, putting them both into the "expensive" category when looking at price per ounce. This conditioner comes in at #7 because we liked the Scotch Porter ingredients a bit better, but Polished Gentleman's product is quite good as well.
You'll find this all-natural, organic beard conditioner includes argan oil as a carrier for essential oils like tea tree, peppermint and eucalyptus plus raw manuka honey, a good assortment for nourishment and moisture. There's aloe vera and a mix of vitamins as well, but a more interesting ingredient is biotin, known to promote the growth and health of hair.
One more factor that caught our eye is that the company balances the pH of the conditioner at 5.5 to match the natural pH of hair and skin.
Scotch Porter is one more expensive but effective rinse-out beard conditioner, which will leave your beard softer and healthier.
More detail on Polished Gentleman Beard Growth and Thickening Conditioner:
Type: Rinse-out conditioner, applies as cream
Ingredients: All natural and organic; argan, peppermint, eucalyptus, rosemary oil, biotin, aloe vera
Scent: Light, woodsy/minty
Package: 4 ounce jar
Here's one final beard conditioner that's on the expensive side, but it's also the best choice for men with sensitive or dry skin.
One reason for that is the rinse-out Beard Necessities product includes aloe vera and medical-grade manuka honey to soothe angry skin and prevent breakouts, but the other is that there's no alcohol, no artificial fragrance and no sulfates used in the formulation. The end result is a softening of the beard with no irritation, no itch and none of the complexion complications guys sometimes suffer when growing or maintain a beard.
It doesn't take long to feel the Grizzly's power at work, as it only requires a few days of application before facial hair starts to feel softer. It's also quite pleasant, as the aroma of the Beard Necessities conditioner is contributed by organic citrus peel.
The G+S team prefers not to overpay for products, but this one would be worth paying a premium if you have easily-irritated or dry skin.
Looking closer at Beard Necessities Grizzly Conditioner and Softener:
Type: Rinse-out conditioner, applies as cream
Ingredients: All natural and organic; includes argan oil, orange and citrus extract, aloe vera and manuka honey
Scent: Light, citrus
Package: 8 ounce bottle
9. Clubman 2-in-1 Beard Conditioner and Face Moisturizer
We're calling this the Groom+Style budget pick, not because it's the cheapest beard conditioner on a per-ounce basis. Judged by that measure, this is priced similarly to most of the products on our list. But you can pick up a three ounce tube of the leave-in Clubman conditioner for only five bucks, which is a good deal when you're trying to figure out whether a product works and whether you want to be wearing its trademark mild grapefruit scent for the long term.
Clubman has been around for decades. And when a product has stood the test of time and thrived, you don't have to worry about whether it works. It contains essential oils and extracts like sunflower seed, ginger lily, rosemary and nettle, with our preferred carrier coconut oil as a base. However, there's also alcohol and a number of synthetic ingredients (although no phthalates or parabens), so be careful if you have sensitivities or allergies.
Clubman 2-in-1 is marketed as a combined beard conditioner and facial moisturizer; the review team feels that while it won't hurt your skin, you could definitely find more effective facial products. For beards, though, it softens facial hair without feeling greasy while also soothing irritated skin.
Those who want to find out if they need or want to use a beard conditioner can buy a tube of Clubman 2-in-1 for the cost of a morning stop at Starbucks. It's a great way to dip your toes into the water.
The highlights for Clubman 2-in-1 Beard Conditioner and Face Moisturizer:
Type: Leave-in conditioner, applies as cream
Ingredients: Coconut oil, sunflower seed, ginger lily, rosemary and nettle extracts, alcohol
Scent: Light, grapefruit and masculine
Package: 3 ounce tube
10. Mr. Rugged Beard Lotion Conditioner
Our final choice is designed specifically for men with beards that difficult to control: bushy, wild, long and/or frizzy. Mr. Rugged utilizes an unusual combination of ingredients to work its wonders on problem beards, but even though it's not the collection of oils and extracts we're accustomed to seeing, it was a miracle product for the one member of the team who has a "lumberjack beard."
The key active ingredients in this leave-in conditioner are panthenol, wheat amino acids, dimethiconol and cyclomethicone. Panthenol is a type of vitamin B5 which draws moisture from the air and pumps it into the hair to moisturize, thicken and soften. The wheat amino acids are nutrients which eliminate split ends and breakage, while repairing damage to hair shafts. Dimethiconol and cyclomethicone are actually silicones, which protect facial hair from the environment and boost hair's shine.
The conditioner is parabens- and alcohol-free.
The ingredients in Mr. Rugged may sound like an odd combination for conditioning a beard, but they work for the types of beards you may see on the street and think "Wow, that beard sure needs some help." This conditioner definitely helps.
More info on Mr. Rugged Beard Lotion Conditioner:
Type: Leave-in conditioner, applies as lotion
Ingredients: Panthenol, wheat amino acids, silicones
Scent: Light, neutral
Package: 4 ounce bottle
Best Beard Conditioner Buying Guide
Sooner or later, nearly all guys who decide to grow a beard move on to the next step: learning how to take care of it properly. A lot of them buy a full "beard grooming kit", thinking it is the simplest solution. Beard oils, beard conditioners, beard balms, beard shampoos, beard wash, beard brushes, and beard combs – why would there be all these products in one set if they don't truly need them?
Cynical readers already know the answer. The more "stuff" you put into a kit, the more you can charge. The truth is that many of those products perform the same or similar functions, and most men with facial hair don't need all of that specialized beard "stuff."
Beard wash and beard shampoo are essentially the same thing. Beard shampoo is definitely better than regular shampoo for a beard, because it preserves the natural oil in facial hair while hair shampoo is designed to remove oil from hair. However, most guys don't bother with it, and just use their regular shampoo on facial hair (even though they shouldn't). Beard brushes and combs are preferable to regular ones for men who spend a lot of time conditioning and styling their beard, but they're not required.
Beard conditioner, however, is a different matter. No one wants their beard to be rough, dry and scratchy, and the best way to keep facial hair soft and healthy is to use a conditioner. It's the one product every beard-wearer should seriously consider.
There's one question we haven't answered yet: what about balms and oils? Aren't they the same as beard conditioners?
Absolutely not – they're very different products, even though some beard oils and balms claim to condition as well. And understanding the pros and cons of conditioners, balms and oils is the first step you should take before buying any of them.
We'll tackle that subject first.
Conditioners, Balms and Oils – Oh My!
A lot of guys mix up these three things that are made for taking care of beards. To put it simply, a good beard conditioner has stuff that makes your skin and hair moist and healthy. On the other hand, oils and balms cover your beard and do their job while sitting on it.
It's not difficult to differentiate between them.
Beard Conditioner: The essential oils in beard conditioner perform two important functions. One is providing nourishment for the hair (and the skin underneath it). The other is "locking in" the moisture that keeps facial hair healthy and soft. When a beard doesn't have enough moisture in it, that's when it gets itchy and your skin feels tight. Beard conditioners also repair damaged hair, and can prevent skin irritation and breakouts. They're used just as you would use conditioner for your hair, applied right after you shampoo and rinsed out a minute or two later. There are also some "leave-in" conditioners, which we'll discuss in a bit.
Beard Oil: This product is similar to a conditioner, because they each contain essential oils which will hydrate and moisturize facial hair. However, conditioner should be used every time you shower and then is generally washed out, because it's meant for long-term care of a beard. On the other hand, a few drops of beard oil is more of a short-term solution and is only applied a few times per week (more often if you live in a dry climate). It's massaged into the beard and left there. It gives hair a smooth, matte appearance.
Beard Balm: Balm contains natural oils as well, but also contains thicker ingredients like beeswax or nut butter as styling agents. You massage or brush in a much larger amount of balm than you would with oil, and you leave it in as you comb and style your beard. Balm has some conditioning properties, but most guys use it to shape their beard, hold all of the hair in place, and leave it looking thicker and shinier. Beard balm is also usually scented. Generally speaking, beard oil is a better choice for shorter beards while balm is better for longer or tangled facial hair.
Guys who really care about how their beard looks and feels use conditioner often. They also put oil or balm on it before going to work or out at night. But if you don't like spending lots of time in front of the mirror, though, beard conditioner is easy to use and important to add to your daily grooming routine.
Leave-In or Rinse-Out Beard Conditioner?
One choice you'll have to make when buying beard conditioner is between "leave-in" and "rinse-out" products. Their names pretty much tell you the difference: you don't rinse a "leave-in" conditioner out of your beard, but "rinse out" conditioner is not meant to be left in the beard. Most men will do the rinsing out while they're still in the shower for reasons of convenience, but it can be done while you're grooming at the sink as well.
"Leave-in" conditioners are quite similar to beard balm, but with a thinner consistency. They're not meant to hold hair in place as balm would do, but they will leave your beard looking a little shinier and most do have a scent added in – which makes the decision easy for many guys. The other key consideration is whether you want to walk around all day with product in your beard; some men don't mind, others hate it.
You can find effective beard conditioners of both types, and we include both in the Groom+Style rankings.
Beard Conditioner Ingredients
Your first step in choosing a beard conditioner should be to check the list of ingredients, since some products include chemicals like parabens and silicone. We probably don't have to tell you they can damage hair, or that you're better off with a conditioner that uses all-natural ingredients.
The most important ingredients in beard conditioner are carrier oils and essential oils. Carrier oils like coconut, sweet almond, jojoba and argan are predominant in conditioner; they moisturize and soften beard hair and are beneficial to the skin. They're also used to "carry" and dilute essential oils which are crucial for the health of your facial hair and the skin underneath, but are too strong to apply directly to your beard.
The most desirable carrier is coconut oil, because it has been shown to be the best at penetrating hair fibers to provide nourishment. Jojoba carrier oil is also quite helpful if you're prone to dandruff, because it contains natural iodine that kills the bacteria responsible for flaky skin. Each essential oil has different properties; peppermint is said to promote hair growth, eucalyptus is an anti-inflammatory and anti-bacterial agent, and sandalwood reduces beard itch. It may be a bit time-consuming to look into the benefits of each essential oil, but the time spent can definitely be worth it.
Finally, many of the essential oils have a discernable scent. Some like patchouli and clove are quite strong and will cling to your beard even if you've washed the conditioner out, while others like lavender are so mild that they won't leave a scent behind. If you don't "know what you'll smell like" before buying a beard conditioner, you may find yourself throwing out a rather-expensive bottle pretty quickly.
Other Factors to Consider
Several other things to think about before choosing a beard conditioner:
If you have a thick beard, you should look for a strong conditioner which will be able to soften it. Long beards drink up conditioner quickly, so you may want to buy a larger bottle (or look for a budget conditioning choice) once you've settled on a product.
Consider your skin as well as your facial hair. There are beard conditioners which provide extra moisture for use on itchy or dry skin, and others which are extremely mild for use on skin which is easily irritated. There are anti-dandruff conditioners as well.
Only buy a large bottle of conditioner if you're sure you like it and will be using it for the long-term. The average shelf life of beard conditioner is about 12 months, after which you'll have to throw out any unused product.
Frequently Asked Questions About Beard Conditioners
Q: Does beard conditioner really work?
A: Yes.
(Oh, you wanted to know more than that?)
Beard conditioner works in the same way as the conditioner you use after shampooing your hair. Shampoo opens the hair cuticles (the outermost layers), and conditioner then seals them back up after replenishing nutrients and moisture. That process strengthens the hair, meaning that beard conditioner leaves you with fewer split ends and less breakage, and facial hair that is shinier, smoother and healthier.
Q: Does it matter which conditioner I use for my beard?
A: Somewhat. As we mentioned above, the essential oils used in each conditioner are different so they affect facial hair and the underlying skin in different ways. You should choose a conditioner that is most suited to the type of beard you have and the sensitivity of your skin.
Q: How often should I use beard conditioner?
A: A rinse-out conditioner should be used every time you shampoo your beard. Most stylists recommend using leave-in conditioner a few times per week.
Q: Wouldn't leave-in conditioner be better for a beard, because it will be working all day?
A: No, because each type of conditioner has different ingredients. Ingredients in leave-in conditioner are meant to be absorbed into the hair and skin quickly, so they work long after you've rinsed. Rinse-out conditioners contain oils which work throughout the day.
Q: Are combination products, like beard wash/conditioner, conditioning oil or conditioning balm, a good substitute for beard conditioner?
A: Some are better than others, and they're better than not using conditioner at all. However, the greatest benefits from conditioning your beard will come from a formulation meant to be used immediately after shampooing.
Q: So I should really use conditioner and either beard oil or beard balm?
A: Yes, if you want your beard to look and feel as good as it can. Many men go their whole bearded lives without using oil or balm, have healthy beards, and live happily ever after. If you want to style and/or shape your beard to look its best, using either beard oil or balm in addition to conditioner is the way to go.
Q: Can I use the same shampoo and conditioner on my beard that I use for my hair?
A: Using hair shampoo on your beard is a very bad idea. Most hair shampoos are designed to remove oil from your hair, so that it won't stick together and look greasy. Beards, however, need oil in order to grow and remain healthy, and hair shampoo will deny your beard the essential oils it requires. Hair conditioner, on the other hand, can be used on your beard. It just won't be as effective as a beard conditioner created for that specific purpose.