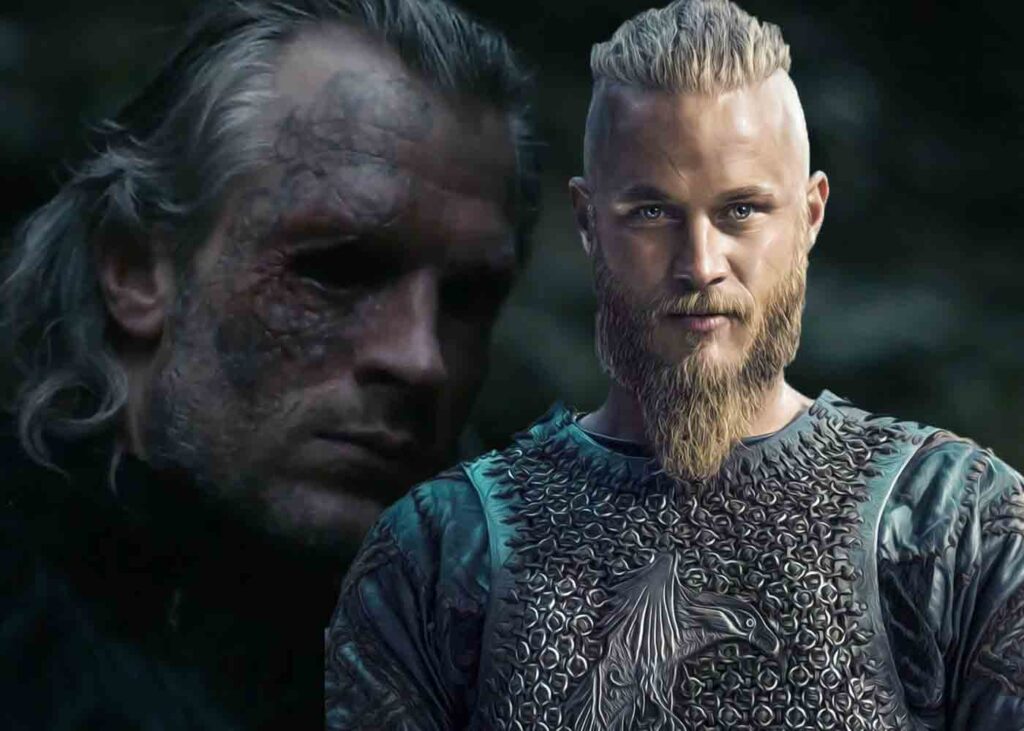 The beard has represented strength and masculinity for many centuries, and the Viking beard stands out among the others. Its popularity is not for no reason, though.
The Vikings' reputation of being daring and relentless is well-deserved, but they were also a source of style inspiration. The thick and lush beards sported by Viking warriors symbolized masculinity and power. This symbolism is among many reasons why men have been going crazy about this beard style nowadays.
Also, the recent trend of grooming for men worldwide is making the Viking beard more popular. In fact, the charm that the Viking beard styles possess can even make Thor jealous!
Are you in to get more masculine by wearing this style? Check out our guides of the Viking beard styles for your inspiration below!
What is a Viking Beard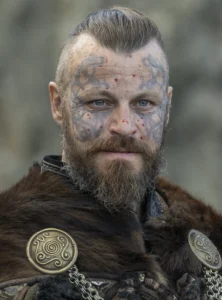 The facial hair style worn by Norse Viking warriors is making a revival among men. Known as the Viking beard, this look consists of a thick, full face-covering beard, trimmed and shaped along the side of the face to create an angular jawline that conveys masculine strength.
Historically, a beard was an integral part of Viking identity and culture. Vikings devoted much attention to their facial hair, ensuring it was well-cleaned, styled, and groomed.
Their beard lengths ranged depending on preference, but Vikings with longer beards usually braided them to avoid getting in the way during combat.
Wearing this style not only pays homage to historical figures but allows modern men to express their masculinity uniquely.
How To Grow a Viking Beard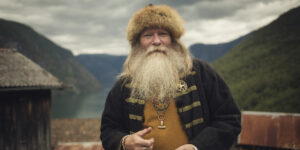 Growing the desired Viking-style beard can take time and dedication. You might take months, or even years, to fully grow the bear length of a Viking. The key to growing it? Ensure your beard is growing out evenly.
Therefore, it requires regular trimming sections that grow faster than others without over-cutting. This way, you'll get an evenly growing beard.
However, the waiting duration for growing out your beard varies depending on your desired length. The shorter ones may take three to four months, while the longer ones can get to eight to twelve months of waiting.
Having patience with the process will eventually create a stunning beard worthy of any Norseman.
How To Style a Viking Beard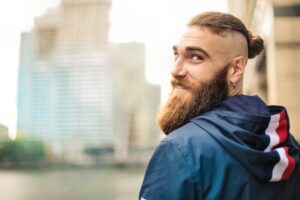 Creating the perfect Viking-style beard involves considering factors such as thickness, length, and face shape — so make sure you pay attention to them.
From ducktail cuts to braids and beads, there are many ways to express yourself while keeping the look tailored to your facial features.
Combing with a beard comb is essential to removing any knots or tangles and ensuring that the styling products, such as beard balm or beard cream, are evenly distributed for smoothness.
Top 7 Viking Beard Styles
1. Modern Viking Beard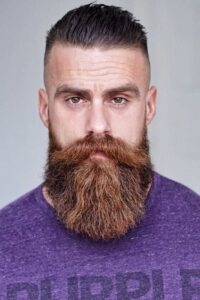 Achieving the Modern Viking look is the best choice if you don't want to put too much effort into meticulous facial hair grooming to create a thick, full style of the traditional style.
If you desire a more subtle take on this classic look, opt for a shorter and tidier beard with an accompanying hairstyle that is brushed back away from the face. This creates texture and volume while keeping your appearance neat and respectable, perfect for any occasion.
2. Pointy Beard Style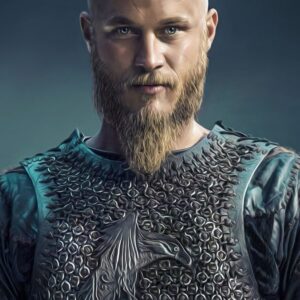 This type of beard has become the go-to style lately, requiring you to shape your facial hair into one or two points at the bottom. You can create precise, pointy, forked looks with careful trimming and styling products that offer a strong hold.
This type of beard also adds an element of manliness to your look, making you stand out in any crowd.
3. Red Beard Viking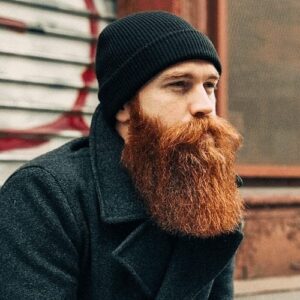 People may have misconceptions that blonde is among the most common style found in Viking beards. Meanwhile, red hair was the usual hair color among Vikings. In fact, some arguments stated that the Vikings were the ones who may have brought the gene to other parts of the world.
While Vikings could go for a gold beard, chances are many of them went with red instead. This creates a bold, eye-catching look connecting back to their Viking roots and warrior spirit.
4. Double Braided Beard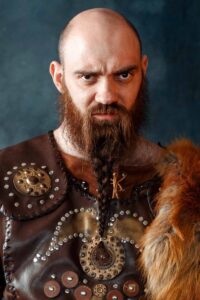 Braids were a popular style among Norse warriors, helping them stand out and keeping their beards from getting in the way. It takes plenty of facial hair to pull it off, but those who do will surely get noticed.
This daring look requires commitment but is sure to make an unforgettable impression.
5. Single Braid Beard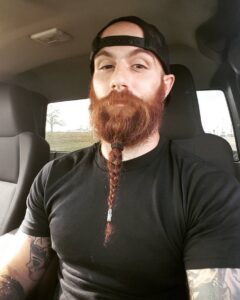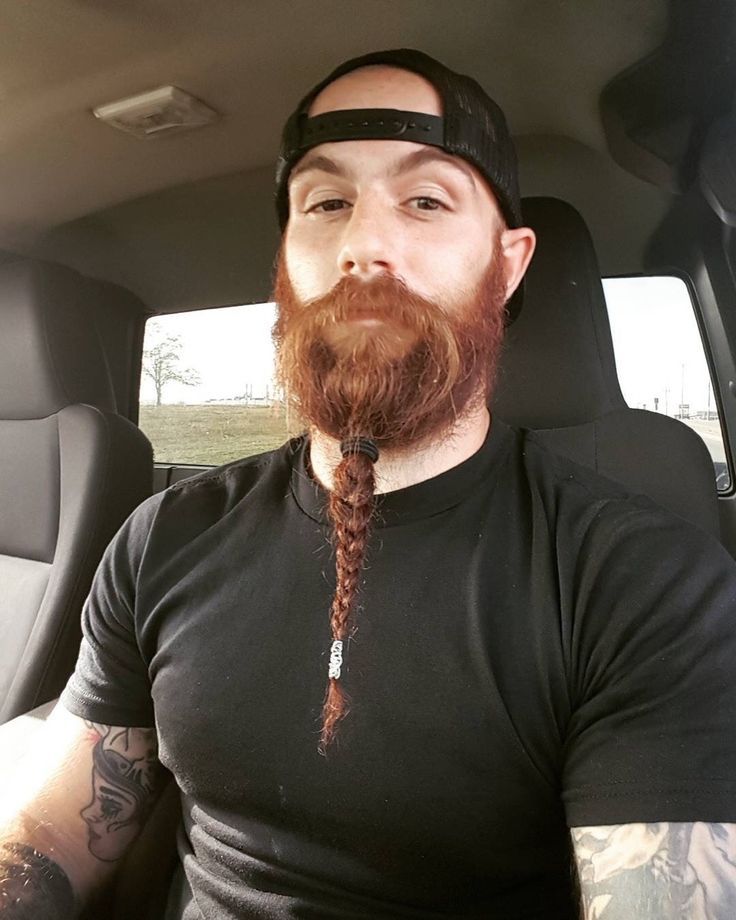 Compared to the double-braid one, this is a simpler, more popular version of the Vikings braid since it only consists of one single braid. This look is also practical since it won't get in the way during your daily activities. Moreover, with this beard, you'll get a minimal change of tangling hair.
If you're looking for Viking beard styles that provide charms and practicality, this hairstyle is among the go-to styles.
6. Long Viking Beards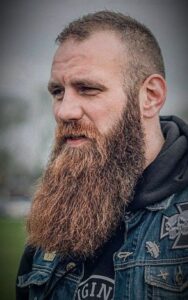 The long version of the Viking beard needs special maintenance, but it is ideal for anyone wanting to leave bold impressions.
A long Viking beard appeals in a variety of ways. You will have to be patient, though, since long beards take time to grow. However, they are wonderful for showing one's personality and making a statement. The best part about this style is that it provides additional protection by keeping your face warm in the winter and outdoors.
7. Short Viking Beards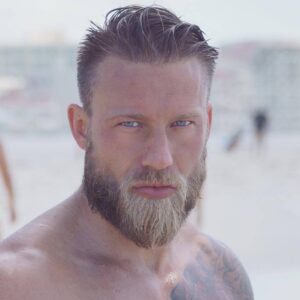 While many variations of the Viking beard appearance exist, they are often characterized as thick and full while giving a ruggedly handsome appearance. However, you're free to wear the length you desire for your Viking beard, including the shorter length.
Despite long beards being intended to be statement shaped, opting for a Short Viking beard may be equally stylish, easier to maintain, and more convenient for the daily routine. Plus, it's extremely versatile, gives you full facial hair, and keeps hair shorter on the face and neck. This produces a neater appearance and allows varying uses.
Conclusion
Viking beard styles are indeed charming and manly. Look no further if you've been looking for a guide on how to style your Viking beard. We've compiled a list of the most popular Viking beard styles to give you some inspiration.
Whether you want an abraided beard or just a simple pointy look, there's something here to help you channel your inner Norse warrior.
So, if you're looking for a Viking-inspired beard style to give you that extra edge, why not try out one of these? With the right grooming products and a little time, you'll look like a legend in no time.