Groom+Style is a website that provides all the information about grooming. We also recommend some products related to grooming. That's how we review products.
Talking about product recommendations, we also provide information about product reviews. Hopefully, it will help the readers to know the product in-depth, so they can understand which product to choose.
Maybe the readers are curious about how we review a product so that readers can enjoy it. Therefore, we will explain in detail how we review products.
Looking for the best brand
It is undeniable that the brand sees one's belief in a product. If the brand is already popular, people will more easily believe in its quality. Therefore, as a Groom+Style team, we are looking for products with famous brands according to what we want to explain.
See other people's product testimonials first
Even though it's our job to review a product, we still have to see testimonials from other people first. We got this testimony from Amazon, the brand's official website, and also a trusted forum.
Our goal in looking at these testimonials is to ascertain whether this product is really good or not. If there are too many negative reviews, we will not include them in the review.
Product review in detail
After sorting products by brand and testimonials from the general public, we begin to review products. The method of our product review is distinguished by the type of goods.
If the item is a product used on the body, we will look at the ingredients and the texture of the product. The goal is to determine which product is suitable for which type of skin or hair.
It's different if the product is a tool. Then we will see if this product is suitable for use at what age, what the advantages of the specifications are, and much more.
Write a review according to what you have seen
If you have reviewed it in detail, start to write it down. Starting from what we see from the outside, like the packaging, to what are the advantages and disadvantages? This will make it easier for readers to understand the product in depth.
Take your feedback into consideration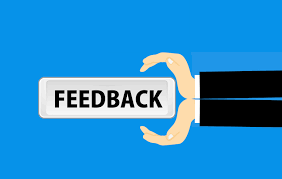 After everything is written and published, we await a response from readers. We are open to mutual discussion with readers regarding the reviews we have described.
With this product review, we hope it can answer readers' questions about the product's quality. Don't hesitate to ask questions about the product because we will respond to them as best as possible.