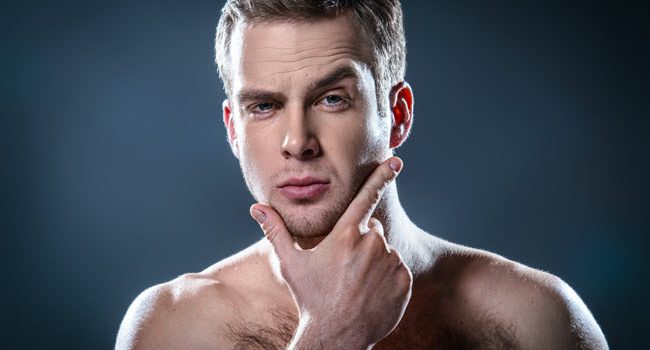 The Manly Art of Shaving
There are few activities that are more uniquely masculine than shaving. Not since the days of the roaring 20s has there been such a big demand for high end men's grooming salons and products.
Thanks in great part to improvements that have been made in the shaving technology, services, and availability, today's man can enjoy a classic shave. Despite all of this, however, shaving remains an art, one that can be enjoyed and appreciated without having to leave your own home. All it takes is a little knowledge about your skin and how to care for it, some practice, and you will be able to enjoy the same shave your grandfather got at the barber shop, only yours will be better. As for grandpa, he's on his own.
The Electric & Traditional Shaver Reviews and Comparison
Ever wondered which is the best shaver? Or Is it called an electric razor? Do you need a Trimmer to go with it? A cordless pulsating one at that? Are Straight razors and Safety razors only for traditionalists? Do they just belong to wet shave barber shops? These are the jargons that get thrown around by the uber cool urbanites which makes choosing that coveted all round shaving machine a tedious task. The Groom+Style team have set out to answer all these questions by providing you reviews and comparisons of these tools from people's experiences and our in-house staff's (who have a wonderful eye for detail). This is a one-stop site for all your shaving requirements.
All Major Brands' Top Shavers are Reviews and Covered
Panasonic ES-LV81-K Arc Series and ES Series, Dovo, Bison, Simba, Braun Series 9, Braun 7-790-cc Series , Braun 7-760cc, Braun 340-S from ever popular 3 Series, Muhle Sophist. Merkur Vision, Seki Edge, Ikon OSS, Philips Norelco, razors including but not limited to Norelco AT830, SensoTouch Norelco 1250X etc, Remington  XR1370 from Hyper Series, Remington FR730 and many more.
Even if you are an uber cool fashionista or a experienced hand, the Groom+Style review team bet you will still find that our thoughts and recommendations are worthy because we take all top shavers like Braun, Panasonic, Philips and Remington for a personal test drive.
The Advantages of Electric Shavers & Razors
A lot can be said about the benefits of using an electric shaver both in terms of practicality and versatility. Following are some of the most important positive points identified by us during various electric shaver reviews:
• Electric shaving razors are faster and more efficient than manual ones. They require less effort, and are able to force hairs up before they are cut, so you will not have to go over the same area twice.
• They are also more versatile when it comes to shaving any type of facial hair, from mustaches and beards to sideburns.
• An electric shaver is also superior in terms of portability and practical application. It requires no shaving cream or other accessories, and you can use it anywhere you go as long as you have access to electricity.
• Finally, even cheaper electric shavers last much longer than a manual razor, so you don't have to keep running to the store to buy a new one.
Are Manual Shavers A Poor Choice?
Manual razors can be a good choice for some, as they provide a relatively smooth shave and don't require electric power to operate; however they have a few important drawbacks that cannot be ignored.
First of all, when using a manual razor, you have to use water, as well as various gels, aftershave solutions and other grooming products that take longer to apply and can be quite expensive in the long run. Also, even the best manual razors dull quickly, and the blades have to be replaced once every 4 or 5 shaves, which is not very convenient and can bring added expenses. Another drawback is that, when using manual razors, you are most likely to have to deal with pain, nicks and ingrown hairs.
If ingrown hairs are a problem for you then read about how to prevent ingrown hairs or continue the reading in tips to choose shavers for ingrown hairs.
All in all, statistics show that electric shavers provide ease of operation in many ways, and, if you are a urban fashionista who isn't into straight razors, wet shave and so on, it is much better to buy one of these machines than to have to rely on a common razor.
Having said all that, if you are teaching your son to shave then starting with a manual razor, or a safety razor is the ideal choice.
Now Onto The Art Itself!
Preparation for Your Shave
The way men shave can generally be broken down into two types: those who shave in the shower and those who don't. Either way, both should start in the shower, but for vastly different reasons. Wherever you want to shave, you should start with a wet face, preferably using hot water. It's ideal if you use a hot towel applied to your face for a few minutes. This will soften your facial hair and open your pores. Applying hot water to your skin will also prevent razor drag and give you a smoother, nick-free shave.
Be sure that when you use hot water on your face that you are doing nothing more. You are not trying to clean your face at this stage, since cleaning your face will remove the natural oils that are around the hair follicles and pores. These oils help to protect your skin while you are shaving. And since your pores are open now, you need to be especially careful since anything you put on your face will funnel into your skin.
Apply Pre-Shave Oil
Applying a pre-shave oil before you begin will help to moisturize your facial skin. This will help to reduce drag and act as an antiseptic. If you have never used a pre-shave oil before, be prepared to say, "Wow. That feels really good." You will also be hooked on adding this part to your shaving regimen forever.
Apply Shaving Cream
Most men select the shaving cream they use based primarily on its smell. Unfortunately, this is a serious mistake. On the bright side, if you select the right shaving cream, one that has a highly alkaline formula, the chances are very good that you will find a brand that you like. A highly alkaline shaving cream will soften your facial hair on contact as well as help in keeping the pores of your skin open and moisturizing your skin.
Always use a high end shaving brush when applying cream. A badger brush is ideal. Not only is there the "cool" factor, but the bristles on a badger brush are just stiff enough to give you a nice massage in the process. It also helps to lift your hair follicles and creates a thicker and much more luxurious lather. There's nothing more satisfying in a gentlemanly way than applying shaving cream to your face with a badger brush. It has a way of turning a daily chore into an indulgence. You should make sure that you apply the shaving cream to your face in a paintbrush motion, wiping away any excess with a hot towel.
Stropping
If you are using a straight razor you will want to strop your blade before you begin to shave. You should strop your blade between every shave, although whether you choose to do it before or after a shave is a personal preference. You should learn how to strop your blade and take your time to practice so that it will not only be effective, but safe too. A big mistake that many men make while stropping their blades is to "roll" the blade after they have completed a pass of the strop. This most often happens when you are hurried and careless. Either way, this will result in dulling your blade. Take your time, and never apply much more weight to your blade while stropping than the weight of the actual blade.
Honing
If your razor is really dull, you may want to sharpen it with a barber's hone prior to stropping it again. It is important to remember that you should not use oil on the hone unless the manufacturer recommends it. Otherwise, it could damage it. After you hone the blade, you should strop it using 15 passes on the linen side, and 30 passes on the leather side.
Shaving
Before you begin to shave, you should pull your facial skin taught, applying your razor with the grain of the hair. If you want a very close shave, you can shave against the grain of your hair. If you want to make sure to avoid razor burn, you should reapply pre-shave oil and cream before you do so. Under normal circumstances three passes of your razor should be enough.
After Your Shave
After you have finished shaving, you should use clean water to wash. Some men like hot water, others like cold because it closes the pores. If you want to use a face wash, you should select one that has a PH of 5 to 5.5, since this will not burn your face. Many men use after shave oils that burn, but this is only a sign of your skin complaining about the treatment. It is also a good idea to apply an after-shave balm that will protect your face after you get started on your day.
Daily Maintenance
So, you're done for the day, right? Wrong. Shaving is only part of a smart facial skin maintenance plan. All men should use moisturizer daily to keep their skin in top shape. Shaving can be rough on any man's face, but a good moisturizer (maybe even a top quality anti-aging moisturizer) will restore and replenish what shaving takes away. If you had an open wound, would you let it go without treatment? Certainly not. That's exactly what you are doing when you shave and leave your face without a moisturizing treatment. Moisturizing should be done on any man's face, both at the beginning of each day and at the end.
Just when you thought you were done, if you are trying to attract the perfect partner, or keep the one you have interested, maybe you would like to read these 25 grooming tips for men.