A Symbol of Elegance: Embracing the French Beard Trend
There's a saying that goes, "A well-groomed beard is a man's best accessory." And there's no better way to embrace this notion than sporting the classic French beard.
This trend has been popularized throughout the years by French icons like Jean-Paul Belmondo and Alain Delon. But it's not just limited to the French any more. Men worldwide are now embracing this symbol of elegance and adding a touch of flair to their looks.
Ahead, we'll delve into why this beard trend is worth considering, how to maintain it, and some inspiration for different styles. Let's get started!
What is a French Beard?
French beard is a facial hair style characterized by a small, neatly trimmed patch of hair on the chin and a well-groomed mustache.
Men from all walks of life are seen sporting this style, from celebrities like Johnny Depp and George Clooney to everyday professionals and students.
Men can choose to wear this style in different ways to suit their preferences, ranging from a short and close-cropped look to a longer, more rugged appearance.
However, maintaining this beard requires regular trimming and shaping and proper care of the skin underneath to prevent dryness and irritation.
Overall, this beard is a timeless and stylish choice for men who want to elevate their appearance with a touch of refinement.
Top French Beard Styles
If you're considering a French beard but aren't sure which style to go for, you're in luck. We've compiled a list of the top French beard styles to inspire you. Check them out!
Stubble French Beard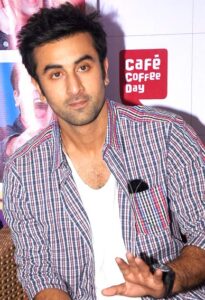 If you're a first-timer to the French beard style and want to start with something subtle, the stubble style might be just what you're looking for.
This thin beard allows your facial hair to grow out for a few days to a length of around 3mm, then use a beard trimmer to trim it down to a uniform length.
The result is a short, neatly groomed beard and a thin mustache that adds sophistication and ruggedness to your look without being too overpowering.
Tight French Beard
A tight French beard is a sleek and stylish variation of the classic style. This look involves trimming the hair very closely around your lips and chin area, leaving only a small, neatly groomed patch of facial hair.
It's an excellent choice for men who want to achieve a refined and understated appearance, as it creates a clean and polished look.
Clean French Beard 
For men who want to look refined and neat, this clean style is a perfect choice. This style involves keeping the beard short and close-cropped while still adding definition around the chin area.
What sets this neat beard apart from other variants is its absence of a mustache. This way, it'll increase your age by several years while brightening your overall look.
Van Dyke Beard
Van Dyke beard is a popular and stylish male beard style that combines a mustache and goatee to create a distinctive and classic look.
The style is named after the 17th-century Flemish painter Anthony van Dyke, known for his regal and religious style paintings in which the men wore a short goatee beard and pointed mustache.
To achieve this look, men should grow their facial hair out to a medium length and then shape the beard by trimming it to create a pointy chin beard and pointy mustache.
Anchor Style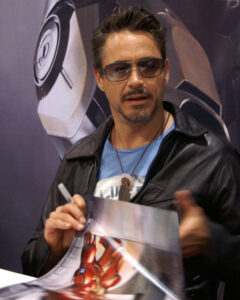 Just as you guessed—this style has an anchor shape. This style involves keeping the beard's edges trimmed close to the skin while letting the mustache and chin hair grow slightly longer than the surrounding area. The result is a beard that resembles the shape of an anchor.
Men with square or oblong-shaped faces often favor this style, as it helps to accentuate the jawline and create a chiseled effect.
Anchor beard style is worn by famous figures, such as Johnny Depp, Robert Downey Jr., and David Beckham.
Frequently Asked Questions
Which face shape suits a French beard?
A French beard usually suits square, oval, or rectangular face shapes. However, everyone with every face shape can wear this style as they want to.
Does a French beard look good on a round face?
Of course! A French beard can still look good on a round face as it can help add definition to the chin area and create a more angular appearance.
Is a curved or straight beard better?
The preference for a curved or straight beard is subjective and depends on individual style and facial features. A curved beard can help soften angular features and add a sense of roundness, while a straight beard can provide a more structured and defined look.
Conclusion
In conclusion, the French beard trend is a versatile and practical style that has gained popularity among men of all ages and backgrounds. Its ability to adapt to different face shapes and sizes has made it a preferred choice for men who want to elevate their grooming game.
A great aspect of this beard trend is its flexibility, as it can be customized to suit individual preferences. Whether you prefer the classic style or the modern Anchor style, this trend offers numerous variations to help you achieve a unique and stylish look.
So, if you're looking for a new grooming style to enhance your features and express your individuality, don't hesitate to embrace the French beard!