Timeless and Trendy: Exploring the Flat Top Haircut for Men
Gentlemen, it's time to elevate your grooming game with a timeless and trendy haircut—the flat top haircut. This iconic hairstyle has been a staple in men's fashion for decades, and it's easy to see why.
A flat-top haircut exudes confidence, masculinity, and style like no other cut can. Ahead, we'll explore the variation of the flat top haircut and how to style and maintain the haircut effortlessly. Ready to embrace your inner alpha male and turn heads wherever you go? Read on!
What is a Flat-top Haircut?
A flat-top haircut is a men's hairstyle that features hair on the top of the head that is cut to form a flat, level surface. The sides and back of the head are usually cut shorter than the top, creating a contrast that emphasizes the flatness of the cut.
This style is achieved by using clippers to trim the hair to the desired length and then using scissors to define the shape of the flat top.
The haircut can be styled in various ways, from classic military-inspired cuts to modern variations incorporating fades, textures, and other techniques. Brooklyn Nine-Nine's Scully is one of the most iconic characters to sport this hairstyle during the entire nine seasons.
Variation of Flat-top Haircut
Whether you're going for a classic military-inspired look or a modern take on this timeless cut, you'll look fabulous sporting this haircut. The key is choosing the one that best suits your face. Let's take a look at some of the most popular variations!
High Top
A high flat top haircut is one of the traditional variations of men's hairstyle that features a flat top cut with significantly longer hair on the top of the head, giving it a high, imposing appearance. The sides and back of the head are usually cut shorter, emphasizing the height of the top.
This haircut is a good choice if you want some elongated effects on your face shape. Since the hair on the top is higher compared to other variations of flat-top haircuts, it makes the overall look more head-turning.
Military Flat Top Haircut
Just as the name suggests, the military haircut inspires this haircut. In fact, this is one of several haircuts that are allowed to sport in the military. The hair is not allowed to be longer than 3 inches, and the bulk of the hair is not recommended to extend beyond 2 inches.
If you want a low-maintenance haircut that requires minimal styling, this haircut is a good alternative!
Modern Flat Top Haircut
For those disinterested in a traditional flat top, consider giving it a modern twist by opting for a less defined crown and incorporating the style more seamlessly into the rest of your hair.
You can opt for a less dramatic option by sporting a gradual fade from the top of the head down to the neck's nape. By blending the flat top into the rest of your hair, you can modernize the classic look and make it your own.
Short Flat Top Haircut
If you're after an ultra-short cut, consider opting for a skin shave on the sides and back of your head when getting a flat-top haircut. While this may require frequent trips to the barber to maintain, the lack of hair on the sides and back highlights the flat top, drawing attention to its unique shape.
Even if you have curly hair, you can still easily pull off a flat top. In fact, the texture of curly hair can complement the cut quite well. To complete the look, pair it with a full beard for a rugged and masculine appearance.
Flat Top Mullet Haircut
While not everyone will be a fan, mullets are making a comeback in the world of fashion. For those interested in trying out this controversial style, a flat-top mullet can be a less extreme option than a traditional mullet.
Consider bleaching your hair or using gel to create a spiky texture to add a modern touch. Combining these elements, you can give the classic mullet haircut a trendy twist that will turn heads for all the right reasons.
Straight Top
Tired of your plan, flat hair? A straight-top style is a great option. This cut adds volume to your hair and provides an edgy and bold look. Those with thin hair can benefit greatly from this style as it gives the impression of fuller hair.
Keep in mind that this hairstyle is not low maintenance. To style your hair, you must use a generous amount of hair styling products and a hair dryer to achieve the desired look.
Flat Top Boogie Haircut
The flat-top boogie is a bold and edgy haircut popular among American teens in the late 1960s and later embraced by rockabilly enthusiasts worldwide. It features a flat top from the crown that gradually lengthens towards the front, with enough hair on the sides to be brushed or blow-dried back into a duck's arse, tapering short at the nape of the neck. To achieve this style, ask your barber for a "flat top with fenders" or a "flat top boogie."
This cut requires strict maintenance and careful styling to keep it looking sharp. Use hair styling products to blow-dry the hair back for the smoothest possible finish.
How to Style Flat Tops
Use Appropriate Styling Products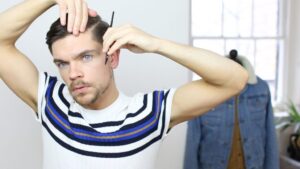 Choosing the appropriate styling product is crucial when styling a flat-top haircut. Depending on hair texture, length, and personal preference, options include wax, pomade, gel, and hairspray. The right product provides hold and support while creating the desired finish.
Style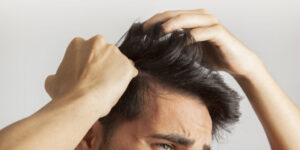 To style your hair into a flat top, start by dampening it with water using a spray bottle. Work the chosen styling product into your hair and brush or comb it upwards and backward.
For stubborn hair, use a stronger hold gel or wax and blow-dry your hair or use a combination of both techniques to achieve the desired style.
How to Maintain Your Flat Top Hair
Use Proper Styling Products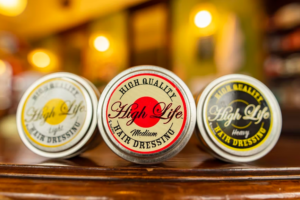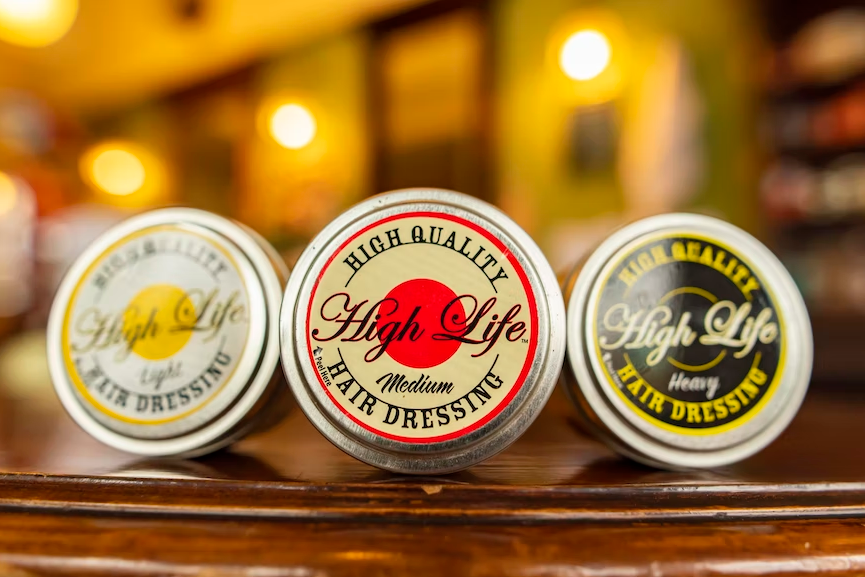 Maintaining a flat-top hairstyle requires the proper use of styling products. After achieving the desired look, apply a small amount of hair wax, pomade, gel, or hairspray to hold the hair stays in place throughout the day.
Use sparingly to avoid a weighed-down appearance and touch up as needed. Regular use of appropriate styling products keeps the hair looking sharp and protects it from damage.
Trim Your Hair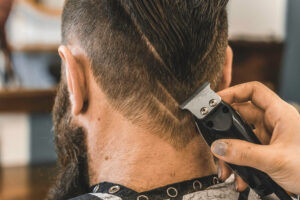 Regular trims are essential for maintaining a flat top hairstyle. Get a trim every four to six weeks to keep the hair looking sharp and polished. Clippers and scissors can be used at home to maintain the shape and length of the flat top. Trimming prevents split ends and helps to keep the hair at a uniform length.
Frequently Asked Questions
When did flat tops become popular?
Flat tops became popular in the mid-1950s and were associated with rock and roll and rockabilly subcultures. The hairstyle featured a flat, leveled top with shorter sides and back. It remained popular throughout the 1950s and 1960s.
Can a flat-top haircut be dyed?
Yes, a flat-top haircut can be dyed. The hair on the flat top can be colored or bleached to achieve different shades or tones.
Are flat-top haircuts popular today?
Flat-top haircuts are not as popular today as in the 1950s and 1960s. However, some still choose to sport flat-top haircuts as a classic or retro style. In contrast, others may incorporate elements of the flat top into more modern or updated hairstyles.
Conclusion
In conclusion, the flat-top haircut for men is a timeless classic that has evolved over the years to remain a trendy and stylish option. This versatile haircut offers a variety of options for different hair types, face shapes, and personal styles.
Whether you prefer a more traditional military-style flat top or a modern variation with a fade or textured top, a flat-top hairstyle can work for you. Maintenance is key to keeping the haircut sharp and polished, with regular trims, proper styling products, and careful attention to shaping and tapering.
If you're looking for a new hairstyle that combines classic style with modern flair, the flat top may be your perfect choice!