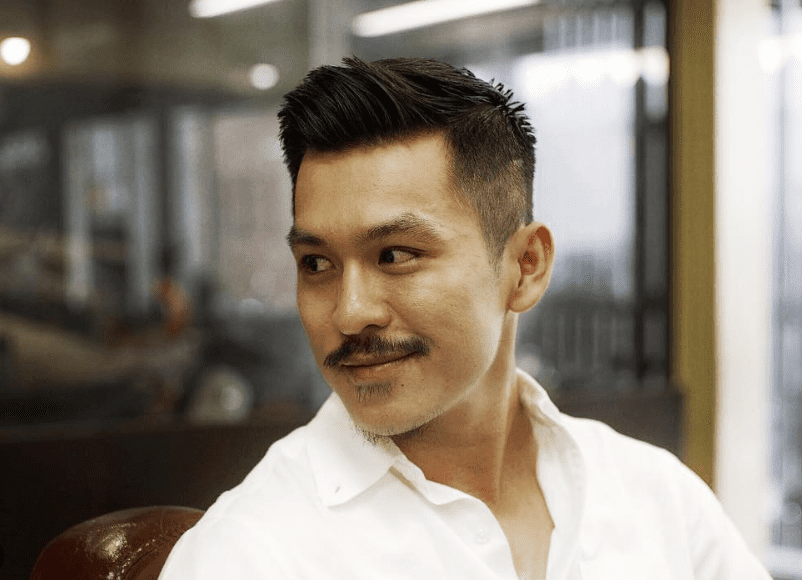 Having a timeless men's hairstyle can make you appear as a sophisticated gentleman in any crowd. The Ivy League haircut has been a classic, timeless men's look for many generations.
Also popular as the Princeton haircut or Harvard Clip, this haircut remains one of the most popular styles today. The cut was originally created to offer an elegant yet preppy look that is both neat and versatile.
This haircut is easily tailored to fit various face shapes, making it perfect for any gents looking to express personal style. With its timelessness and versatility, this haircut will never go out of fashion.
Ahead, we have compiled some of our favorite Ivy League hairstyles for your inspiration. Read on!
What is the Ivy League Haircut?
The Ivy League haircut, often known as one of the classic white boy haircuts, is a timeless men's hairstyle that is characterized by short sides and a slightly longer top, often with a bit of volume or texture. Usually, people wear the Ivy League haircut with a dab of styling products to keep the hair in place.
Who are the Ivy League Haircuts Best For?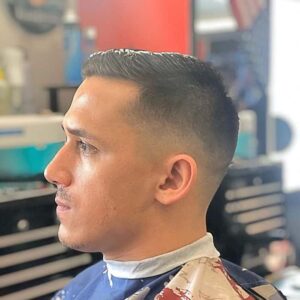 Great news for all gents: this stylish haircut is versatile enough to fit any face shape! Moreover, it can be tailored in different ways to express the wearer's personality.
Suitable for any occasion, this haircut is sophisticated yet professional and very popular among those who like to keep up with trends.
How To Get the Ivy League Cut?
Getting this haircut is a piece of cake. All you need to do is just visit your nearest barber or hairstylist who can cut and style your hair. Since this hairstyle has been around for a long time, it has become a staple cut that most barber has mastered.
To get this hairstyle, ask for short sides with slightly longer hair length on top, and discuss any specific features you'd like to include, such as layering, spiking, texturizing, or facial contouring.
How To Style the Ivy League Haircut?
When it comes to hair styling, most men usually want something that is both attractive and simple. This is one of the reasons this haircut is so popular; less effort is needed to style this short, low-maintenance cut.
The step-by-step is extremely simple. All you need is some hair product and a decision on whether to part your hair on the side and comb it back to look more relaxed. Finally, finish the look by styling the top part with your fingers or using a comb.
7 Ivy League Haircut
This haircut is a fairly short hairstyle that is versatile to wear and easy to style. Check out our favorite Ivy League options below!
Short Ivy League Haircut
Gents who have packed schedules or simply don't want to spend too much time in front of a mirror would love the Short version of this haircut. It is clean-cut and fresh, and due to its length, they require little to no maintenance.
However, it might be tricky to style this short haircut since it is nearly identical to a crew cut. To avoid confusion, wear a visible part and comb the top hair to the side. You can also choose a longer taper on the sides or a medium to undercut short.
Don't forget that stubble complements this hairstyle perfectly by adding texture — it will boost your overall look!
Long Ivy League Haircut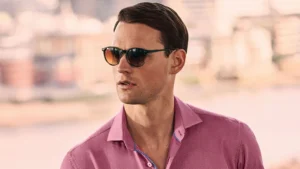 If you happen to have long hair, it is best to opt for a long Ivy League haircut. This haircut can be very attractive to wear. The additional length on top makes this cut appears more fashionable and eye-catching than its shorter version.
Moreover, with longer strands on top, you'll have more freedom to experiment with your look. You'll be able to achieve a sleek, voluminous, and even quiffed style. However, remember that if you let your hair grow out too long, it will eventually appear not as this haircut anymore but in another style instead.
Messy Ivy League Haircut
There are no written rules stating that you must achieve this haircut by wearing it neatly. Instead, you can opt for a messy, tousled men's Ivy League haircut for a touch of modernity.
Don't worry; this messy haircut won't make you less professional. You can still rock this hairstyle for business casual settings to exude a more relaxed aura. Plus, it works incredibly well for parties, too!
Textured Ivy League Haircut
Avoid looking too boxy by opting for the textured version of this haircut. What makes people love this style is that it gives an additional volume, especially for thin hair, without making it look tacky.
On the flip hand, for people who are blessed with thick locks, this hairstyle is perfect to accentuate the face.
To get this haircut, make sure you prepare a messy clay or wax so that you'll be able to create the texture easily. However, consider avoiding side parting, especially for gents with thin hair, as it most likely will give you a limp appeal.
Classic Ivy League Haircut
The classic Ivy League haircut is the pioneer of haircut existence. It's smart, clean, and elegant — perfect for academic and professional settings.
To get this classic haircut, you need to grow out your hair for at least two inches. This way, you'll be able to comb it over to make a nice side part and get an instantly polished look. Want to go the extra mile? Dye your hair blonde, and you'll look absolutely stunning!
Modern Ivy League Haircut
The modern Ivy League haircut is among the trendiest hairstyles in the fashion industry right now. It features tapered sides and back with longer tops.
However, there's no need to taper it too close to the skin since it will create a similar look to a crew cut. Instead, take the taper easy to achieve the perfect modern look.
Asian Ivy League Haircut
All gents can pull off this haircut — it knows no racial boundaries. However, it works particularly well with traditional Asian hair textures because Asians often have smooth and straight hair — though not all of them — it complements the polished preppy style of this style perfectly.
Of course, if you want your hair to look more youthful, you can always add texture with hair products. However, make sure not to be too generous in applying the product to avoid a greasy-looking finish with this Asian Ivy League haircut.
Most Frequently Asked Questions
How Should I Ask for an Ivy League Haircut?
When asking your barber or hairstylist for an Ivy League haircut, be sure to communicate what you desire clearly.
Ask for short sides, varying in length from your temples to the nape of your neck, and slightly longer hair on the top part.
You can also add variety to your cut by requesting additional styles such as layering, spiking, texturizing or facial contouring to add extra flair.
Is an Ivy League Haircut Good for Receding Hairline?
The thing is, this haircut looks great on both receding hairlines and greying longer hair.
All you need to do with this Harvard Clip is simply sweep the front part of the hair to the side to create an eye-catching side part and a bit of volume at the roots using styling products. This way, your receding hairline will be camouflaged a bit.
Conclusion
In conclusion, the Ivy League haircut is a perfect choice if you're looking for a timeless hairstyle that makes you appear more sophisticated. This classic men's haircut can be styled in a variety of ways to suit your personal taste.
Whether you wear it the long, short, messy, or even Asian ways, these styles are versatile options that will always make you look sharp.
So if you're ready to take your style up a notch, book an appointment with your hairstylist as soon as possible and ask for the Ivy League!