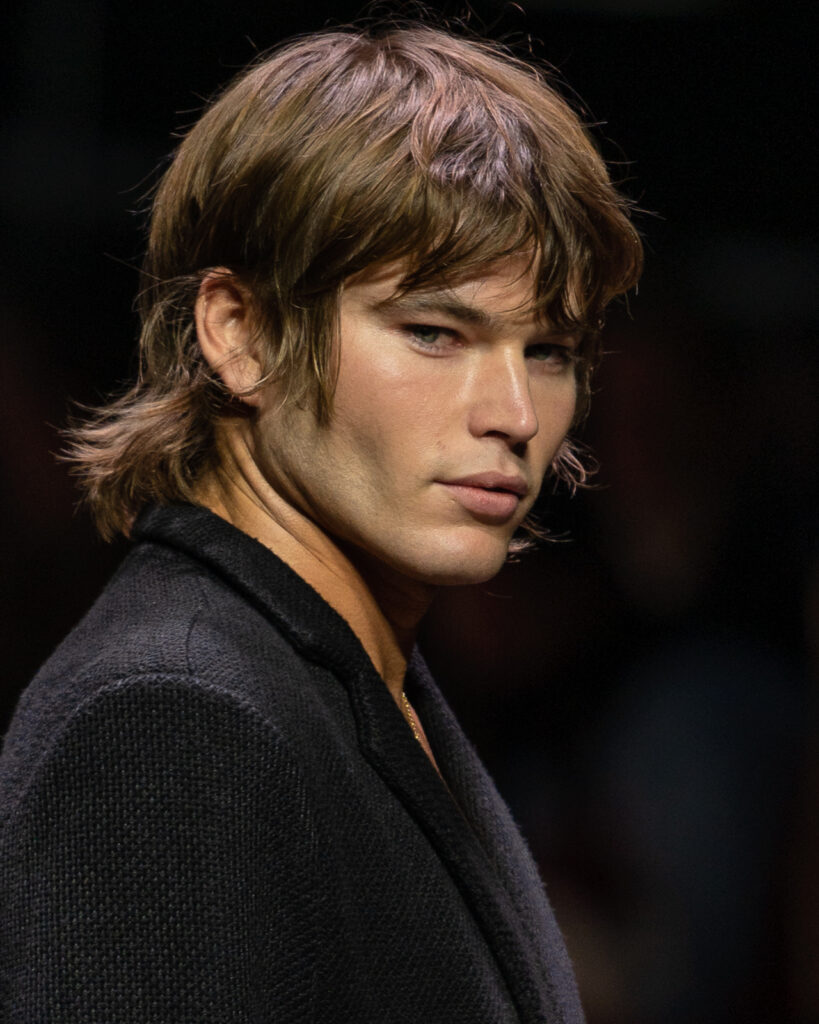 Straight hair often gets overlooked, as it is perceived as essential, plain, and devoid of character. But what many people don't realize is that it can offer the perfect foundation for many different hairdos!
From timeless classics such as the slick side part or the comb-over to modern interpretations such as spikes, quiffs, and pompadours – a well-cut best straight hair men hairstyle can make any man look dapper.
At Groom+Style, we have done exhaustive research on all things men's hairstyles – here, you will find our go-to guide for some of the best straight hair men hairstyle.
How to Take Care of Your Straight Hair
Here are some helpful hints for keeping your hair in good condition:
Use a gentle shampoo and limit your washing to three times per week to avoid stripping the natural oils from your hair.
To increase shine, condition and rinse the hair with cool water.
Brush and dry your hair gently to prevent breaking strands and causing weakness.
If using a hair dryer, dry the hair 6 inches or more away from the scalp and use a heat protection spray.
Straight hair will draw attention to any unkempt edges or poor styling. Please make sure that you trust your hairdresser and that they fully understand your requirements.
Trim your hair every six weeks to keep it in good condition.
Drink plenty of water and eat a well-balanced diet; your hair health will improve.
7 Best Straight Hair Men Hairstyle
Aside from caring for your tresses, choosing a great style cut would be best to get the most out of your hair type. Here are some great ideas for straight hair men hairstyle.
Undercut Long Straight Hair Men
Straight long hair men have a plethora of styling options. On the other hand, an undercut will make your hair easier to maintain and add definition to the look. It removes weight from your mane and elevates the top to the center of attention.
Mullet Haircuts For Guys With Straight Hair
A mullet haircut is one of the best straight hair men's hairstyles. It highlights your hair texture by redefining it. For added emphasis, a modern mullet may include various fades or tapers on the sides. Layering is another foolproof method for making your mullet fuller and more prominent.
Extreme Straight Undercut
Consider a disconnected undercut with an extensive top if you're looking for a longer haircut for men with straight hair. This haircut will provide various styling options to show off your defined hair texture.
Side Fringe Haircuts For Straight Hair
Because you have straight hair, you can push your fringe to the side and achieve an attractive style that enhances your facial features greatly. Despite its ornate appearance, it requires little maintenance or styling. A light scruff will be an excellent complement to such a look.
Half-Up Half-Down
The half-up half-down hairstyle combines the relaxed attitude of a man bun with the length of long hair that is more flattering. The eye is drawn down because the lower section is left loose, making your face appear longer and slimmer. However, tying the top half of your hair up into a man bun adds a touch of polish and sophistication to the look. It allows you to have the best of both worlds with minimal effort.
French Crop
For a good reason, the French crop is a classic. It flatters almost every face shape and is ideal for concealing thinning hair or a receding hairline. The French crop is cool, modern, and stylish, similar to the Caesar but with a little more length in the fringe. It also looks good with an undercut or fades. While the French crop can be styled with naturally straight hair, a little texturizing product can easily be added to give it a more casual, messy look.
Blow Out
The blowout was famous in the 1990s and is a short to medium-length hairstyle emphasizing volume. The blowout mimics the appearance of being windswept. It is flattering because, like the quiff, it makes your face appear longer. It's simple to make and is ideal for thick, straight hair. Blow-dry your hair with a round brush to make the strands stand up, then set the style with a little gel or pomade. Finally, seal it in by giving your locks another quick blast of hot air.
Most Frequently Ask Questions
What should I do with straight hair men?
Straight hair is best suited to hairstyles that use hair wax or pomade. Leaving the wax in your hair will give it a firm feel without adding volume to the ends.
Conclusion
So, if you want a new hairstyle to update your look, go for one of the best straight-hair men's hairstyles. These styles are classic and will always be in a manner. Plus, they are easy to maintain and style. Using a flat iron can help you achieve a straight look if you have curly or wavy hair. Make sure to use a heat protectant before styling your hair with a flat iron. What is your favorite straight hair men's hairstyle?