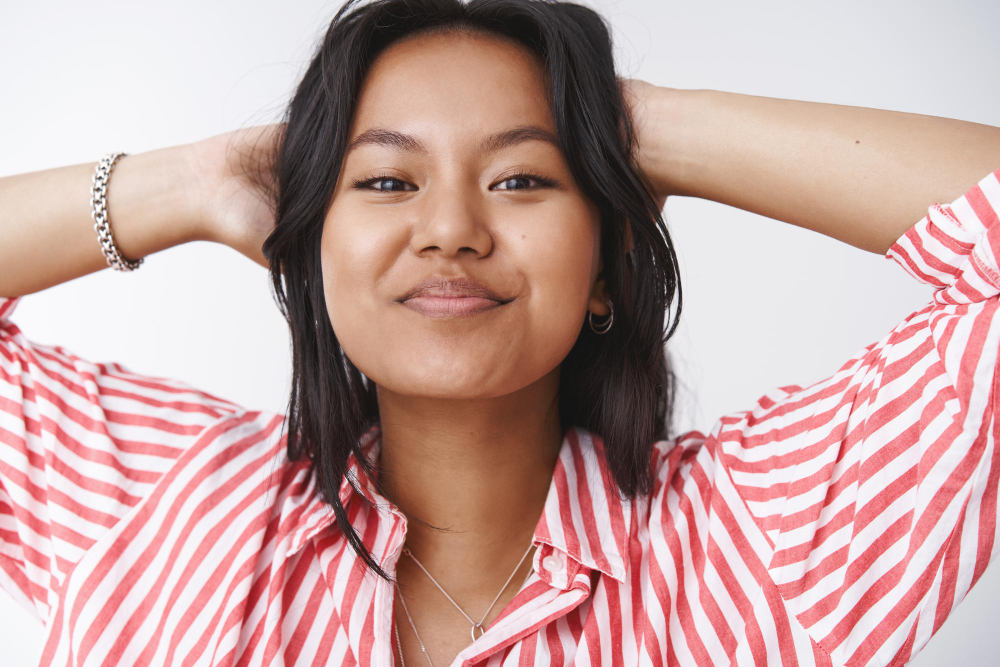 Slimming and Stylish: Unveiling the Best Haircuts for Fat Faces
Having a round face shape doesn't mean you can't look fabulous and feel confident in your own skin. In fact, with the right haircut, you can accentuate your best features, enhance your natural beauty, and create a more stylish appearance.
Welcome to our comprehensive guide on the best haircuts for fat faces, where we'll delve into the world of hairstyles specifically designed to flatter and complement round face shapes.
Whether you've struggled to find the perfect hairstyle that suits your round face or simply looking for fresh inspiration, we're here to help you discover the most flattering options!
Best Haircuts for Fat Faces
By choosing the perfect haircut, you can highlight your most attractive qualities. Below, we present a selection of the best haircuts for fat faces:
Blunt Bob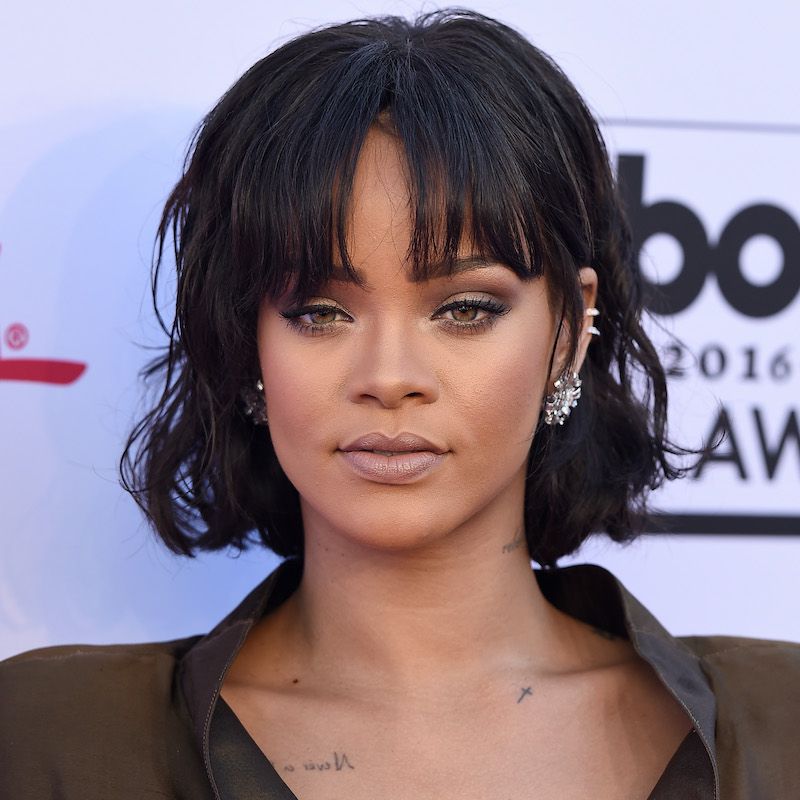 The blunt bob cut is a timeless and classic haircut, perfectly suited for those with round faces.
This sleek and precisely structured style gracefully rests slightly below the chin, beautifully framing the face and offering a slimming visual effect. Choosing a blunt cut eliminates excessive layers, potentially adding width to the face.
It's an ideal option, particularly for individuals with thin hair, as it adds an illusion of volume and density. To accentuate the slimming effect even more, consider pairing this haircut with a side parting.
Sleek Ponytail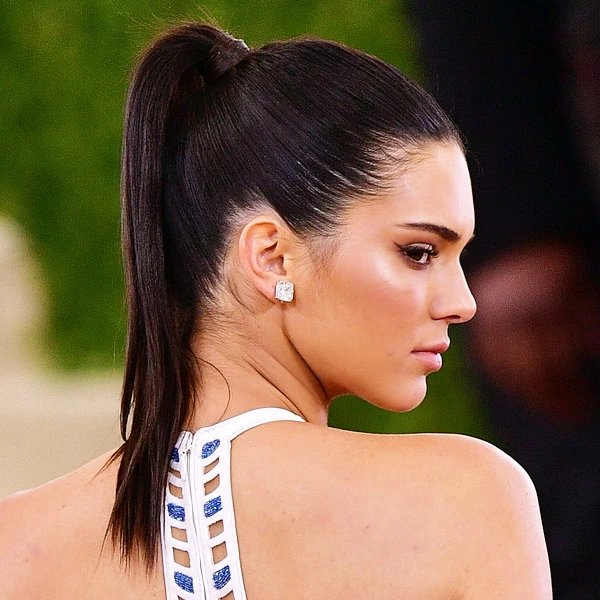 A sleek ponytail proves to be a versatile and sophisticated hairstyle that works wonders for individuals with a round face shape.
By tightly pulling the hair back, you effortlessly achieve a sleek, refined appearance that beautifully elongates the face. To maintain the slimming effect, avoiding adding volume at the crown is advisable.
Furthermore, you can explore various ponytail heights and experiment with stylish accessories to infuse variety into your look, ensuring a captivating and dynamic style.
Pixie Cuts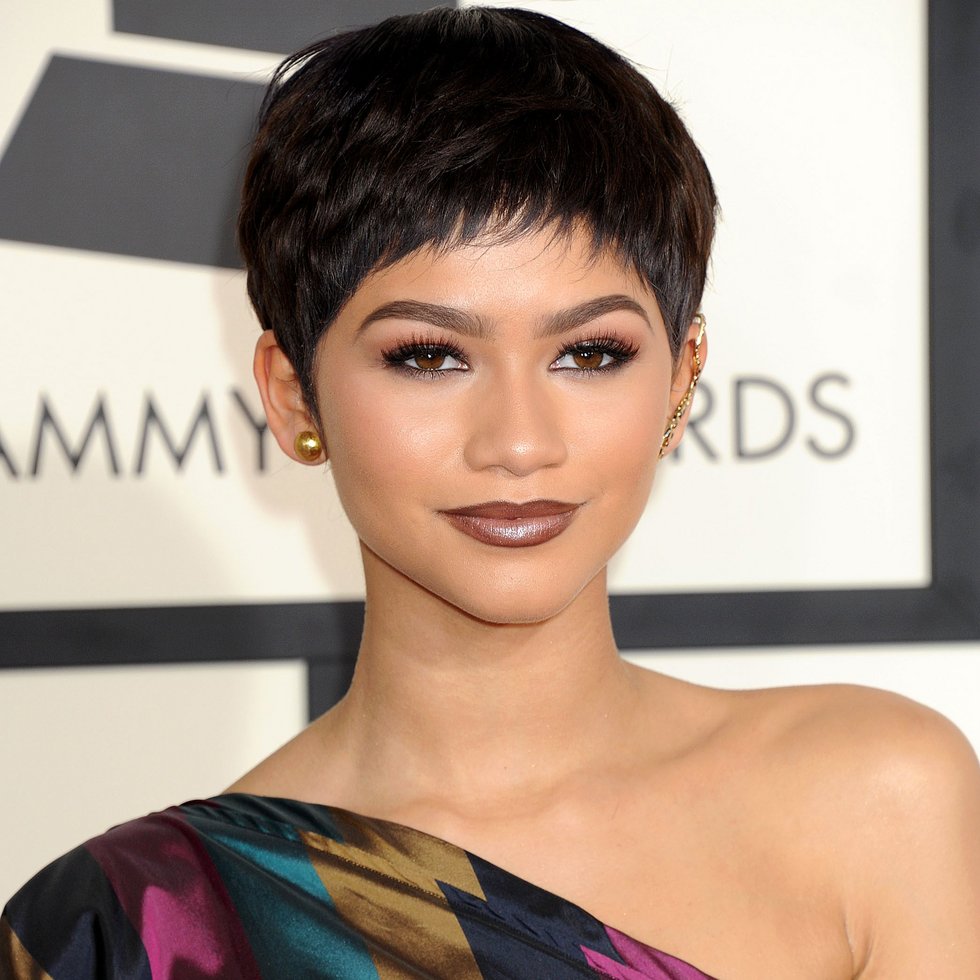 Pixie cuts are a bold and daring choice that can have remarkable effects on round faces. This abbreviated hairstyle skillfully directs focus towards the eyes and cheekbones, diverting attention from the facial roundness.
To add depth and liveliness, opt for a pixie cut featuring layers and texture. For an asymmetrical appearance that complements your face shape, consider styling it with a side-swept fringe.
Frizzy Curls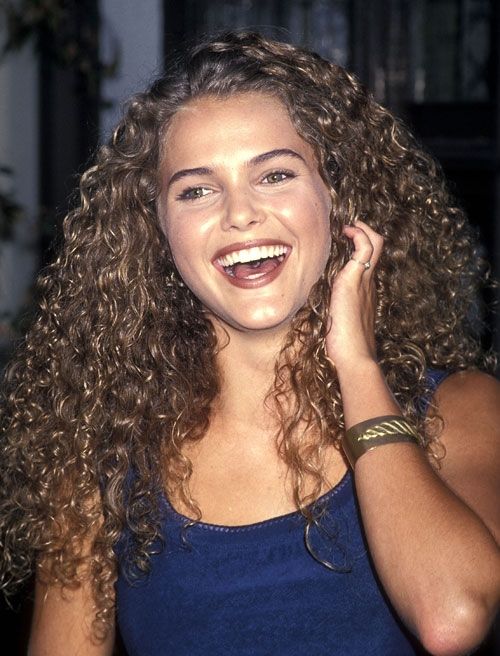 Embracing your natural curls can be an excellent strategy to achieve a slimming appearance for those with round faces. Gentle, flowing curls introduce volume and definition to your thick hair, effectively harmonizing the roundness of your face.
It is essential to employ anti-frizz products and styling techniques to uphold the desired shape and control excessive volume. Direct attention upwards and create an elongating effect by accentuating the curls around the crown region.
Celebrate the natural beauty of your thick hair and explore hairstyles specifically tailored for round faces.
Long Layered Bob with Bangs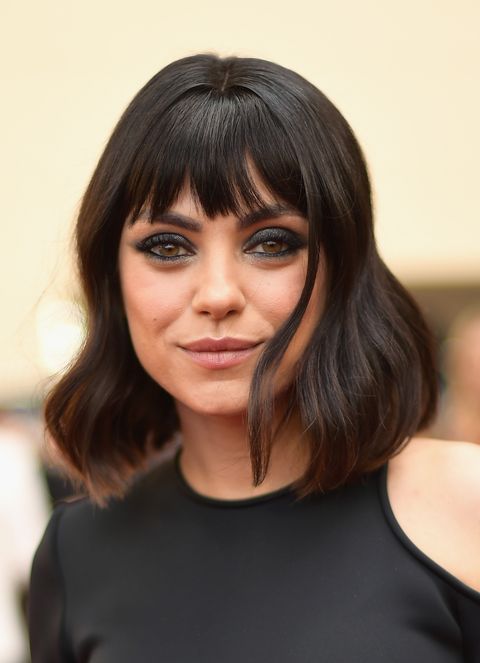 A long layered bob with bangs emerges as an exceptional choice for individuals with round faces, enhancing their appearance. This particular hairstyle effortlessly introduces fluidity and depth, contributing to a slimming effect on the face.
The long layers play a vital role in creating a long look, while the bangs attract attention to the captivating eyes and cheekbones.
To add an element of sophistication and softness to the face, consider opting for curtain bangs, gracefully framing the features.
Frequently Asked Questions
Is longer or shorter hair better for fat faces?
The ideal hair length for a round chubby face varies based on personal preference and individual features. Both longer and shorter hairstyles can be flattering with the right styling.
Consider your hair's texture, shape, and your own style and comfort when choosing the perfect length for your round chubby face.
What hair length makes you look skinnier?
Certain hairstyles can create a slimming effect by adding volume on top and incorporating vertical lines. Shoulder-length hair, long layered cuts, and pixie cuts are popular choices that make you appear slimmer.
Additionally, consider factors such as your skin tone and whether you want to minimize the appearance of a double chin.
Does your face look thinner with straight or curly hair?
The effect of straight or curly hair on facial width differs for each individual. Straight hair often provides a sleek and streamlined look, creating the illusion of a slimmer face. Meanwhile, loose and flowing curls add volume, helping to balance out roundness.
Conclusion
It's essential to understand your distinctive features and choose styles that accentuate your finest attributes to find the ideal haircut for chubby faces. The right haircut can enhance your natural beauty and uplift your self-assurance.
By experimenting with different hairstyles and seeking inspiration from various sources, you can uncover a haircut that leaves you looking and feeling incredible.
Remember, while a great haircut can make a noticeable impact, your self-confidence truly radiates and showcases your distinctive beauty!