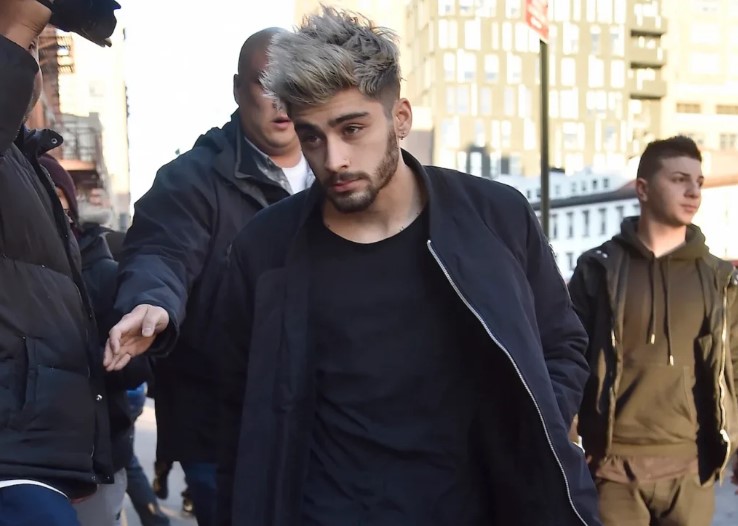 As men, there's no denying it – we want to look good. Whether you're rocking that all-over silver hair men or a combination of both salt and pepper for added color, finding the perfect hairstyle to accompany your white locks can be quite challenging. Luckily, this article is here to save the day!
We've scoured through all of the best cool hairstyles out there and gathered the best options available just for silver-haired gentlemen like yourself. So if you're looking for an effortless way to bring some freshness back into your style, keep reading! Here are some fabulous hairstyle ideas that will get you noticed in any crowd.
Silver Hair Men Trend Is Suitable For Me?
It's ultimately up to you whether the silver hair trend suits you. Here are a few things to consider:
Skin tone: Silver hair looks best on people with cool-toned skin, such as those with pale or olive complexions. If you have warm-toned skin, silver hair may not be as flattering.
Face shape: Silver hair can work for any face shape, but it may be more pronounced on specific shapes. For example, silver hair may make your face appear longer if you have a round face.
Style: Silver hair can be bold and edgy, so it's important to consider whether it fits your style.
Ultimately, choosing a hairstyle that makes you feel confident and comfortable is the most important thing. If you need clarification on whether silver hair is right for you, consider talking to a barber or stylist or trying a temporary color before committing to a permanent change.
How To Manage And Maintain Silver Hair?
Silver hair is a beautiful, unique look that can add charm and sophistication to your overall style. But taking care of silver hair can be challenging. If you're trying to maintain your silver locks, here are some tips you should follow:
Use the right shampoo and conditioner. Opt for products specifically designed for grey or silver hair – they help keep the color looking vibrant and silvery-shiny.
Stay away from heat styling whenever possible – too much heat can damage the delicate strands of silver hair, causing them to become brittle and dry. If you need a blow dryer or curling iron, opt for lower temperature settings and apply a heat protectant spray first.
Avoid unnecessary harsh chemicals when coloring or bleaching your silver locks – these can damage the condition of your tresses over time and make them harder to manage later down the line.
Proper hydration is key for keeping your silver-gray hue consistent – invest in a specialized leave-in conditioner or oil to lock in moisture and a deep conditioning mask that will help strengthen your strands against daily wear and tear.
Finally, don't be afraid to touch up those roots when needed – professional colorants are great for covering stubborn grays while maintaining an all-over natural look!
7 Best Silver Hair Men for Your Inspiration
Welcome to our list of the seven best silver hair men for your inspiration! Silver hair has been a popular trend for men in recent years, and a good reason. It's a bold and stylish look that can add a touch of edge and sophistication to any outfit. In this article, we've compiled a list of some of the best silver hair men to inspire your hairstyle.
Short Crop Top Fade
The short crop top fade is a stylish and modern hairstyle for silver-haired men. This cut features a fade on the sides and back, with the hair on top kept short and cropped. The fade helps to create a clean and sharp contrast between the silver hair and the skin, giving the style a sleek and polished look.
The short crop on top can be styled in various ways, including slicked back, messy and textured, or combed over. This versatile hairstyle is suitable for different face shapes and can be dressed up or down depending on the occasion. Overall, the short crop top fade is chic for silver-haired men looking for a fresh and modern style.
Brushed Back Undercut
If you're rocking a head of dense platinum-gray hair, why not show it off with your cut? Short silver hair on the sides and longer locks on the top will add dimension to your look. Finish off the style by brushing your hair back for an edgy touch that still retains a classic vibe. With this trend-setting style, you'll be able to embrace your silver hue with fashion-forward flair!
Layered Waves
Layer waves are an excellent way for silver-haired men to add volume and texture to their looks. To achieve this style:
Brush the hair before applying a light-hold hair wax or creme.
Use a medium-barrel curling wand to create waves that start close to the scalp and progress in size as they reach the ends.
Use your fingers to break up and separate the layers after you're done styling, and if desired, add a little pomade through the depths for extra definition.
With layered waves, silver-haired men can enjoy the chic yet effortless style!
Side Swept Undercut
If you have chosen to dye your hair grey and are worried about looking appropriate for formal occasions, the right haircut can be your saving grace. Even if your grey hair dye is particularly noticeable, a side-swept undercut can help you feel confident and stylish in any formal setting. No matter how bold your grey hair may be, the right cut can make all the difference in helping you feel comfortable and at ease.
Slick Taper Fade With Silver Sides
With the top of the hair kept longer, only subtle streaks of silver are visible throughout. However, as you reach the temples and lower sections, these silvery tones take center stage. Brushed to one side with finesse, this style provides an air of sophistication and professionalism. It has a high-contrast look that is much more Bond than grandpa, with a hint of a stylish skin fade in its back and sides. Having length preserved on the sides and back ensures fewer trips to the barber for trims and touchups!
Silver Salon Blowout With Quiff
The silver salon blowout with quiff is a stylish and sophisticated hairstyle for silver-haired men. This look involves blow-drying the hair to create a smooth and shiny finish while also styling the hair on top into a quiff. The quiff is a popular hairstyle that consists in brushing the hair upwards and back, creating a voluminous and textured look.
When combined with a silver hair color, the quiff adds a touch of edginess and modernity to the overall style. The salon blowout helps to enhance the shine and vibrancy of the silver hair, creating a sleek and polished look. This hairstyle is perfect for men looking to make a statement with their silver hair and want a stylish and sophisticated look.
Oxidized Silver Pompadour
Oxidized silver hair is a darker and less shiny version of silver but still has the metallic sheen and sparkling dimension that makes it so popular. If you have brunette hair and are transitioning to silver naturally, you may end up with an oxidized silver color. This color often appears as a few sparkling strands of silver on the top and sides of the head, with the most concentrated color appearing in the beard and mustache.
To showcase your natural oxidized silver hair, consider wearing the top longer and styling it upward and back. This will show off the roots in front and make the silver color more prominent, adding to the mature and distinguished vibe many people love about silver hair.
Most Frequently Ask Questions
Does silver hair look good on men?
Yes, silver hair can look great on men! Especially when accompanied by grey chin hair. Silver hair is a bold and stylish choice that can give an air of sophistication and confidence to any man who wears it.
Silver hair looks especially striking when styled with creative cuts and layered with the right products. It offers a unique way to express one's personality and stand out.
Is silver hair hard to keep?
Silver hair is more challenging to maintain than other shades since it requires unique products and regular touchups.
To keep silver hair looking its best, it's essential to use quality products designed explicitly for grey or silver hair.
For example, purple shampoos help to reduce brassiness and add shine, while deep conditioning treatments help keep the hair soft and hydrated. Additionally, keeping up with regular trims is important, as silver hair grows faster than other colors.
What skin tone can you wear with silver hair?
Silver hair can be a stunning and chic color for anyone, regardless of skin tone.
Some people with cool skin tones, such as those with pink or blue undertones, may find that silver hair looks particularly striking against their skin.
However, people with warm skin tones, such as those with yellow or golden undertones, can also pull off silver hair by choosing shades that have a warmer, more golden hue.
Ultimately, the best skin tone for silver hair complements the shade of silver you select. Consult with a hair stylist or colorist to determine which shade of silver will be most flattering for your skin tone.
Conclusion
Now that you know the best hairstyle for silver-haired men, it's time to rock that look with confidence! Feel free to experiment with different styles and products until you find what works best. And remember, just because your hair is silver doesn't mean you can't have fun with it – embrace your unique style and show the world how cool silver can be!