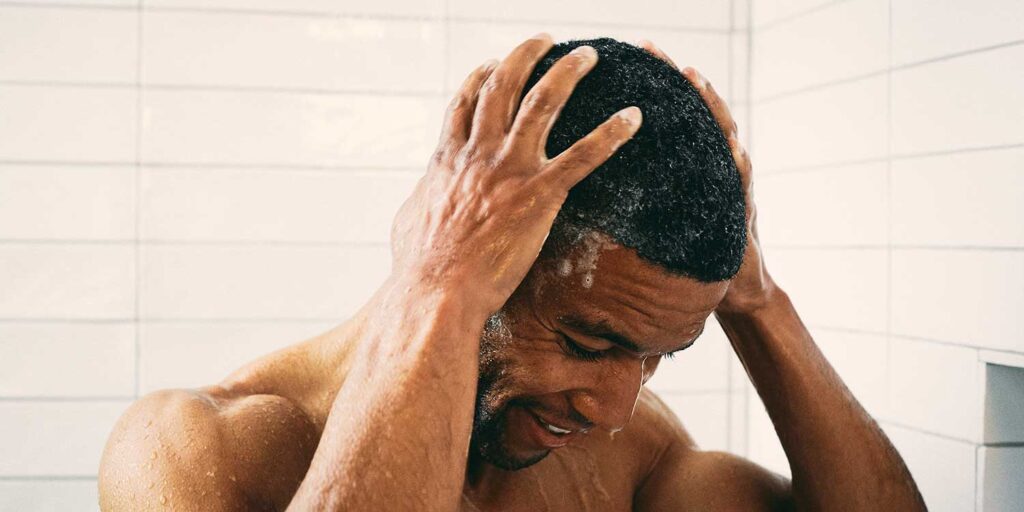 In the world of hair care regimes, shampoos and hair conditioners coexist. While shampoo exists to wash the dirt away from your crown, hair conditioners are available to moisturize it.
When it comes to hair conditioners for men, one important thing you should do is choose one that's tailored specifically for your hair type. Whether you have coarse, wavy, or thinning hair, finding hair conditioners specifically designed to nourish and moisturize your strands is essential in keeping your locks looking their best.
Myriad options in the market might distress you in choosing the best conditioner for men. Assuming you're a first-timer in the industry, here's everything you need to know about this hair care product, plus our best picks!
How long can you leave the conditioner in your hair?
Conditioners work differently than shampoo — you cannot just wash it off directly after use. Instead, to give any conditioner enough time to rejuvenate your hair, leave it in for at least two minutes so that it can get to work. Also, use a conditioner alongside your regular shampoo to apply both in the same wash.
How often should you use hair conditioner?
Much like a barber will advise against shampooing every day, men's conditioners are best used rarely, even though the substances in them promote healthier, stronger conditions of dry and damaged hair.
That's because, similar to shampoo and face moisturizer; you'll deprive the hair and skin of the essential natural oils, robbing them of their capacity to condition themselves.
Instead, use your conditioners two or three times per week.
7 Options of Best Conditioner for Men
After trial and error, we conclude that these products are the best conditioner for men. Check them out!
Blu Atlas Conditioner
This rinse-out one is the ultimate pick if you're in the market for a lightweight conditioner. Blu Atlas Conditioner offers a top-notch hair nourishment job without making it heavy.
This product contains nutrients such as argan oil, avocado oil, and barley protein to fix issues such as dullness, dryness, breakage, and frizz. Plus, it helps restore shine, enhance depth, repair damage, and soothe a dry scalp.
The best thing about this product is its suitability for any hair type. Also, it's 98% natural-based, so you don't need to worry about harmful chemicals going near your mane.
Key Features
Lightweight rinse-out conditioner
Targets various hair issues, from dullness, dryness, breakage, and frizz
Made of 98% natural ingredients
Helps soothe dry scalp, repair damage, add depth, and restore shine
HANZ DE FUKO | Natural Conditioner
This 2-in-1 rinse-out conditioner is a breakthrough release from Hanz De Fuko. Instead of a shampoo+conditioner, it's conditioner+shaving cream!
A number of powerful components, including cactus, white tea, organic aloe vera, and shea butter, are included in this hair conditioner, making it fantastic for your scalp hair and facial hair.
Moreover, it helps fight against drying irritation and dandruff. Over time, these make your hair look thicker, healthier, and easy to manage.
Key Features
2-in-1 conditioner+shaving cream
16+ pure natural plant extract
10+ amino acids
Fight against drying irritation and dandruff
Creates noticeably thicker, stronger, and more manageable hair
Sulfate and paraben free
Patricks | CD1 Stimulating & Thickening Conditioner
Is your hair noticeably thinning day by day? Worry no more; this product can help! Specially formulated for men with thinning or hair loss issues, this hair conditioner will fortify your hair with thickening proteins to rapidly enlarge the hair shaft. Plus, the additional menthol will gently stimulate the scalp.
Another special part about this product is that it is enriched with Patricks Recovery Compound, which contains blends of plant-based and scientifically engineered ingredients.
Whether you already start to experience hair loss or you're just concerned about it, this white mint, vetiver-scented product is definitely for you.
Key Features
Specially made for people with hair loss or thinning hair issues
Contains thickening protein and menthol for instant swell and stimulation
Exudes White Mint and Vetiver scents
Promotes hair growth and nourishment
Sachajuan | Scalp Conditioner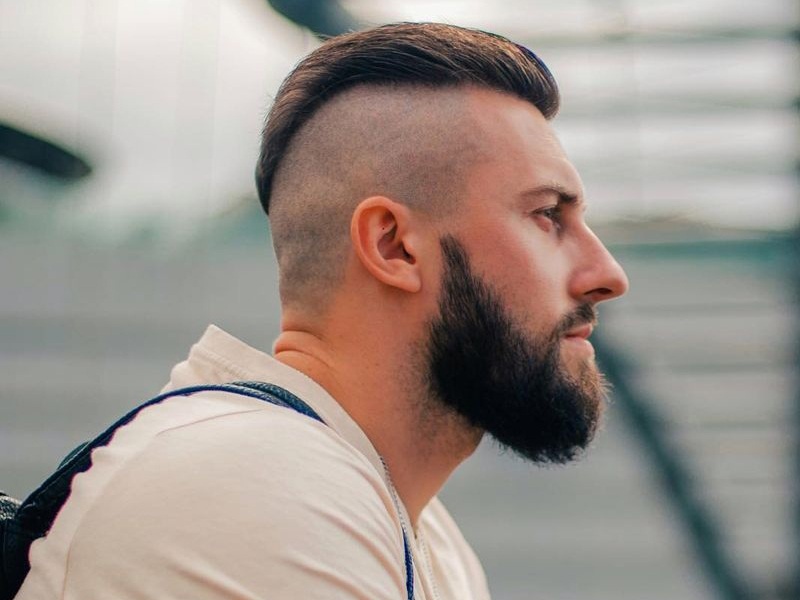 With this award-winning conditioner, combat dandruff and scalp inflammation in no time.
The potent mixture contains organic antibacterial ingredients that gently fight the fungus that causes dandruff. Your scalp will instantly be calmed and balanced by its salicylic acid, ginger, rosemary, menthol, and anti-inflammatory infusion.
The interesting part about this product is that it's safe for daily use due to its vegan, clean, and sustainably sourced characteristics. For maximum results, use the brand's shampoo along with this product.
Key Features
Target dandruff and scalp irritation
Includes organic antibacterial ingredients
Contains anti-inflammatory infusion
Vegan, clean, and sustainably sourced
Jack Black Nourishing Hair & Scalp Conditioner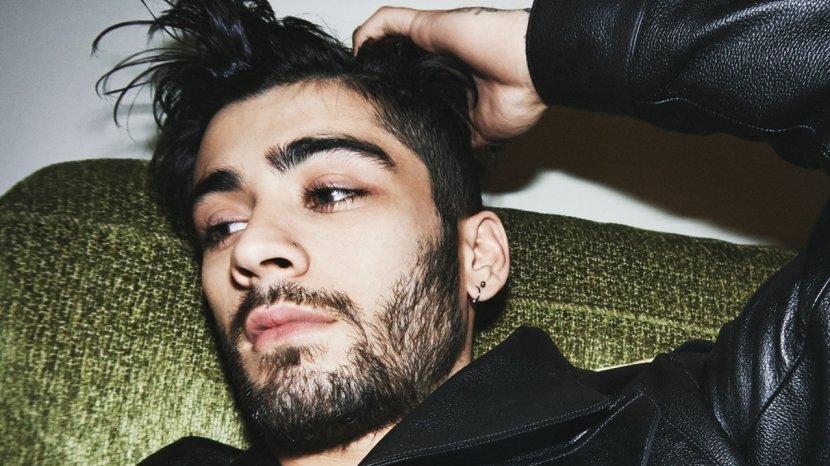 This hair conditioner is real-life proof that vegetables are good for our body, including our hair. Containing sea kelp and basil, this product promotes high nutrition for the hair.
What's so great about this product is its suitability for any hair type, allowing everyone to benefit greatly from this perfectly-textured conditioner. If you have damaged hair, this surely will be a go-to product on your shelf. Find yourself with moisturized and thickened hair over time!
Key Features
Contains high nutritions ingredients
Suitable for any hair type, especially damaged hair
Perfectly made texture
Rich in pro-vitamin B5
Verb Hydrating Conditioner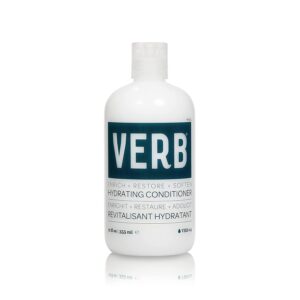 This conditioner is a dream come true for dry hair that needs moisture and nourishment. Its perfect blend of argan oil and vitamin B5 works together to moisturize dry hair follicles. Plus, the unique inclusion of hydrolyzed quinoa protein aids in the hair's ability to absorb all the nutrients it requires.
Then, this product is designed to strengthen and restore hair without weighing it down with its meadowfoam seed oil ingredient.
Key Features
Most suitable for dry hair
Contains a blend of vitamin B5 and argan oil
Rich in hydrolyzed quinoa to absorb all nutrients
Moisturizes and strengthens hair with meadowfoam seed oil
Hims Thick Fix Conditioner
Hims Thick Fix Conditioner is another option to add to your daily hair care routine if you start to experience hair thinning. Like its name, it will eventually fix your thinning hair and make it thicker.
Formulated with vitamin B3 and Minoxidil 5, this product promotes scalp protection and stimulates hair growth. It strengthens your hair follicles' keratin and directly attacks the causes of brittle and weak hair from the pores up.
Key Features
Most suitable for hair loss problem
Formulated with vitamin B3 and Minodixil 5 to stimulate hair growth
Strengthens and thickens hair
Attacks the causes of weak hair directly
Most Frequently Asked Questions
Are conditioners good for men?
Yes. Gone are the days when conditioners have the "women only" stereotypes. Nowadays, men should use conditioners, too, along with shampoo. Why?
Because while a shampoo is fantastic for removing debris and oil from your hair and scalp, it may also leave your hair brittle and dry. Thus, conditioners can bring the life of your hair back with their moisturizing, nourishing ingredients. Also, conditioners play a great role in helping men with thinning hair issues.
Therefore, conditioners are good for men.
Conclusion
So, what is the best conditioner for men to make hair moisturized? In general, a quality conditioner that is void of harsh chemicals and sulfates is ideal.
Look for ingredients like shea butter, argan oil, vitamin B3, or vitamin B3. These will help nourish and protect your hair while repairing any damage.
If you're looking for an all-in-one solution, we recommend Blue Atlas Conditioner or HANZ DE FUKO | Natural Conditioner. Have you tried it yet? Let us know!