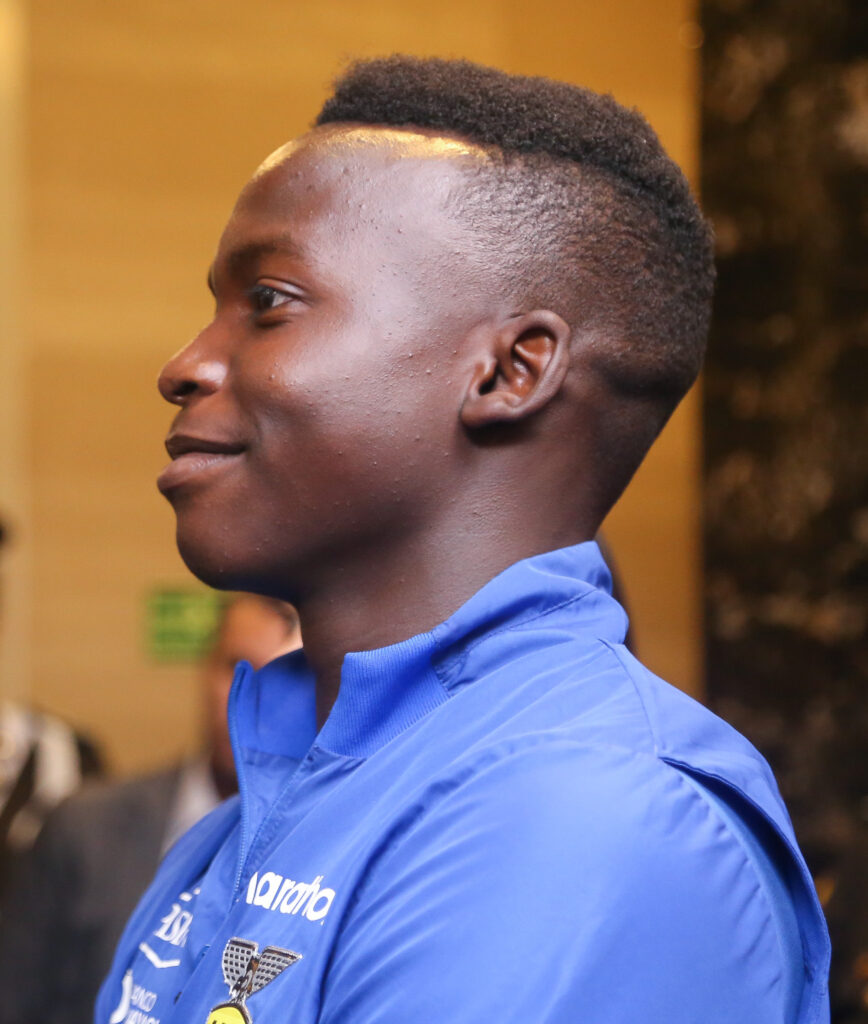 The shape up haircut is one of the most versatile and stylish haircuts to rock—whether you're a man. It can be tailored to your look and turn heads wherever you find yourself.
To give you some inspiration for when it's time for a change, we have gathered 7 of the best shape up haircuts, complete with styling tips! So take a look, bookmark your favorite cuts, bring them along your next salon appointment – and get ready to experience an unbeatable level of freshness and style!
Who Should Try Shape Up Haircuts?
One of the most challenging aspects of hairstyling is determining which cut will look best on you. It would help if you considered your face shape, hair texture, how much time you are willing to spend on styling, and how long you want to keep your hair. If you fall into one or more of the following categories, you should consider getting a shape up haircut:
Your face has sharp angles and isn't particularly round.
You are okay going to your barber for touch-ups regularly.
You like being able to customize your haircut with lines and sharp definitions.
7 Shape Up Haircut
Check out the various ways to wear a shape up haircut.
Pompadour
For the uninitiated, a pompadour haircut is defined as hair swept up high above the hairline. While a popular hairstyle for women in the early to mid-twentieth century, pompadour hairstyles have gained popularity among men, with Bruno Mars, David Beckham, Zac Efron, and others sporting them.
The pompadour complements a shape-up haircut because your barber can cut the lines around your pompadour at an angle and then shave it on the sides. This will help to define the volume of your hair.
High Top Fade
A high top fade, also known as a hi-top, is a fashionable hairstyle in which the sides of the head are kept very short or shaved completely, while the hair on top of the head is kept very long.
While many modern high tops are more subdued than their retro counterparts, if you want a unique throwback, keep a few inches of hair on top of your head to contrast with your faded sides.
Burst Fade
A burst fade is a relatively new addition to the men's grooming arsenal. When you request a burst fade, your barber will shave the hair around your eyes while leaving some longer hair near the back of your head.
Consider it the Mohawk of the "fade" world. Given its rarity, this is an excellent choice for men who prefer to be one step ahead of the latest fashions. If you're daring, request that your barber shave a design into your hair.
Taper fade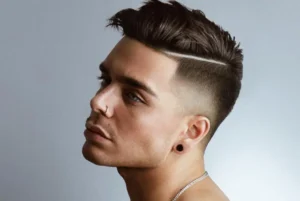 Taper fade white boy haircuts are a popular choice among men, featuring a gradual change in hair length from top to bottom. This style is achieved by shaving the hair with a method that results in a gradient of hair lengths. If you ask your barber for a taper fade shape-up, you'll get a hairstyle that starts long on the top and gradually gets shorter as it goes down your head. This variation of the shape-up hairstyle offers a more artsy look while still maintaining a neat and clean appearance with its sharp lines.
Voluminous Hair with Shaved Short Back and Sides
Keep the rest of your hair much shorter to give the spikes on top of your head the appearance of more volume. Cut the sides and back of your hair to a short length with a beard trimmer instead of shaving it completely off.
Sharp Angle
If you're looking for a shape up haircut, you're looking for something dramatic. If this is the case, a shape up haircut with a sharp angle might be right for you.
This hairstyle, also known as the edge-up, is created by using razors or hair clippers to create a sharp line on the sides and top of your head, regardless of your natural hairline. The result is a geometric work of art.
Afro
Shape ups are an excellent option for men with afros. A shape up cut works well with various afro styles depending on your taste and hair type.
If you are dedicated to wanting both an afro and a shape-up haircut, start by asking for a medium afro shape-up. This way, you can retain your afro's style while achieving the strict lines for which shape ups are known.
Most Frequently Asked Questions
What is the difference between a haircut and a shape up?
A haircut and a shape up are different services that a barber or hairstylist can perform—the main difference lies in style imparted onto an individual's hair.
A haircut is a basic style that adheres to the individual's natural texture, while a shape up goes further; this service involves tightly trimmed lines to add more excellent definition and shape to one's look. When deciding which service best suits you and your desired aesthetic, it all comes down to personal preference.
What's the difference between a line-up and a shape up?
A line-up and a shape up are two different ways of styling your hair that provide distinct looks.
With a line-up, the barber will design sharp, clean edges around the hairline, including eyebrows and facial hair. The lines can be curved or angled to suit the desired style. A shape up, on the other hand, adds dynamic texture to the hair with tapers and fades along all sides and around facial details such as sideburns and mustaches.
It is famous for those who want to draw attention to specific features and create an overall aesthetic look without emphasizing one area. No matter which you choose, each option provides unique benefits regarding personal grooming style.
Conclusion
You can achieve an amazing shape regardless of your hair type. Experiment with various techniques to find the one that works best for you. You will be a pro in no time with a bit of practice. So go ahead and experiment with your look – it's time to find the perfect shape-up haircut!