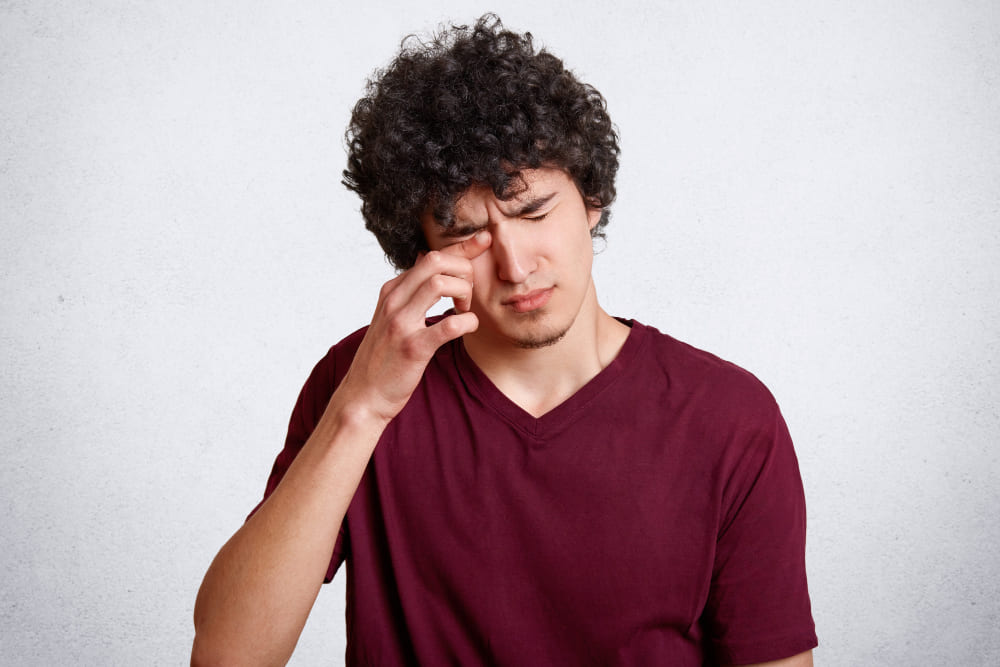 Eyes Under Pressure: Understanding and Alleviating Swollen Eyelid
Facing issues with a swollen eyelid? You're not alone. This common ocular health issue can be both inconvenient and uncomfortable, hence the necessity to understand what causes it.
Ahead, we will delve deep into the causes, symptoms, remedies, and treatments for this eye-related issue. Say goodbye to swollen eyelids, and let's get started on your journey towards clearer, healthier eyes!
What are Swollen Eyelids?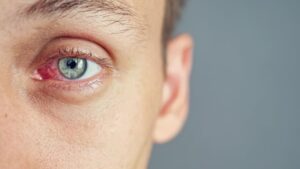 Swollen eyelids are a common eye condition characterized by inflammation or excess fluid buildup in the connective tissues surrounding the eye.
This swelling can occur due to various causes, such as allergies, pink eye (conjunctivitis), styes, skin infections, thyroid disease, and herpes. Conditions like blepharitis, which is an inflammation of the eyelids, and orbital cellulitis can also lead to swollen eyelids.
The swelling might be accompanied by pain, although this is not always the case.
Common Causes of Swollen Eyelids
Here are several common causes of swollen eyelids.
Pink Eye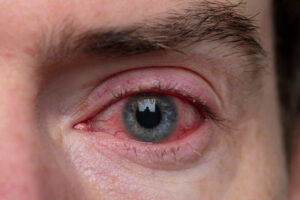 Pink eye, or conjunctivitis, refers to an infection or inflammation of the conjunctiva. This clear, thin membrane covers the white part of your eyeball (sclera) and the inside of the eyelid.
When the conjunctiva's small blood vessels are inflamed, they will be more visible, making the eye appear red or pink—hence the name. Pink eye can be caused by bacteria, allergies, viruses, or irritants like chlorine.
Cellulitis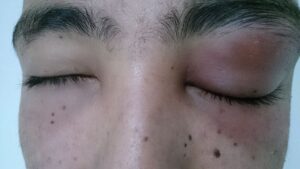 It's an infection that affects the skin and the soft tissues beneath it, often leading to swelling, redness, and pain. When it occurs on the eyelid, it's known as preseptal or periorbital cellulitis. This can be caused by a local skin injury, an insect bite, or the spread of an existing infection from the sinuses or other nearby structures.
Eczema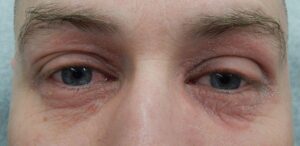 Atopic dermatitis, or eczema, is a health condition that causes skin patches to become inflamed, red, itchy, and cracked. When it affects the eyelids, it can cause them to become swollen and red, along with itching, burning, and dryness. The skin around the eyes is particularly sensitive, so this area can be more susceptible to eczema flare-ups.
Eye Allergies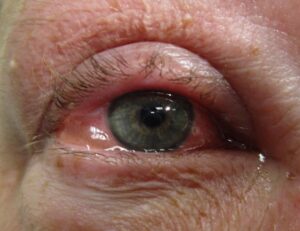 Eye allergies, or allergic conjunctivitis, are a common cause of swollen eyelids. They occur when the body reacts to allergens such as pet dander, dust mites, pollen, or certain chemicals in eye makeup or contact lens solutions.
The immune system mistakenly identifies these harmless substances as harmful invaders and releases histamine, a chemical that causes inflammation and swelling. This leads to symptoms like redness, itching, watering, and swelling of the eyes and eyelids.
Herpes Infection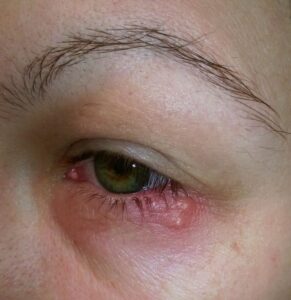 Herpes simplex virus (HSV) can infect various body parts, including the eyes. When it affects the eye, it's referred to as herpes keratitis. Symptoms often include redness, pain, blurred vision, and swollen eyelids.
Herpes keratitis can be serious and requires medical attention. It can lead to corneal scarring and vision loss if not treated promptly.
Remedies and Treatments for a Swollen Eyelid
Here are the remedies and treatments for a swollen eyelid.
Gently Wash the Area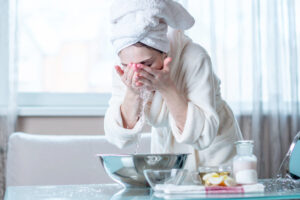 Use lukewarm water and a mild, gentle shampoo or soap dilution. Dampen a clean washcloth in the soapy water, then gently wipe your closed eyelid with the wet washcloth. Rinse with warm water and pat dry. Avoid scrubbing or rubbing, as this can further irritate the eye.
Apply a Compress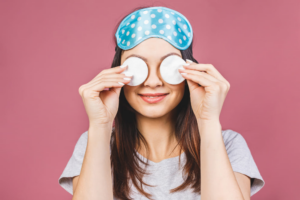 Simply soak a washcloth in warm water. Afterward, wring out excess water and place it over your closed eyelid for 10-15 minutes. Warmth can help increase blood circulation, speeding up the healing process, while gentle pressure relieves swelling.
Use Eye Drops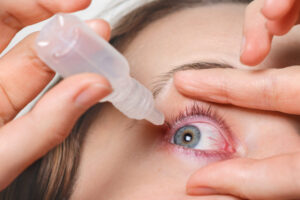 Over-the-counter eye drops can help relieve dryness and irritation that may contribute to the swelling. To use, tilt your head back, pull your lower eyelid down to create a pocket, and carefully drop the prescribed amount into your eye.
Close your eyes for a minute or two to allow the drops to distribute evenly. Avoid touching the dropper tip with your eye or hand to prevent contamination.
See a Doctor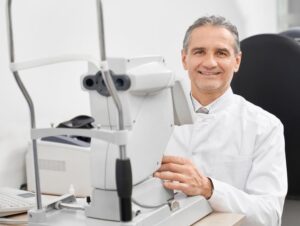 Seeing an eye doctor for a swollen eyelid is crucial if home remedies don't alleviate the swelling or if symptoms worsen or persist. The doctor can accurately diagnose the root cause of the severe swelling, possibly due to an infection, allergy, or other medical conditions. They may prescribe medication, recommend specific treatments, or refer you to an eye specialist if necessary.
It's especially vital to seek immediate medical attention if the swelling comes from severe pain, vision problems, fever, or if it affects your ability to open or close your eye.
Frequently Asked Questions
What is the fastest way to heal a swollen eyelid?
The quickest way to heal a swollen eyelid is by applying a cold compress on the affected eye for 15-20 minutes to reduce swelling. A warm compress may also help if the cause is a stye or chalazion.
How do you shrink a swollen eyelid?
To reduce a swollen eyelid, apply a cold or warm compress for 15-20 minutes at a time, avoid touching the eye, and sleep with your head elevated. If these methods don't work, a doctor may prescribe medication.
How long does it take for a swollen eyelid to go away?
A swollen eyelid often goes away within 24-48 hours. If not, or if symptoms worsen, seek medical advice.
Conclusion
In conclusion, swollen eyelids are a common issue that can result from various factors such as allergies, infections, and eye stye—a pimple on the eyelid. It's vital to comprehend the root cause of your condition to treat it effectively.
Home remedies like cold compresses, proper hygiene, and eye drops often alleviate discomfort, but if symptoms persist or worsen, seeking medical attention is crucial. Remember, your eyes are delicate organs. Let's not take our vision for granted and ensure we give our eyes the care they deserve!