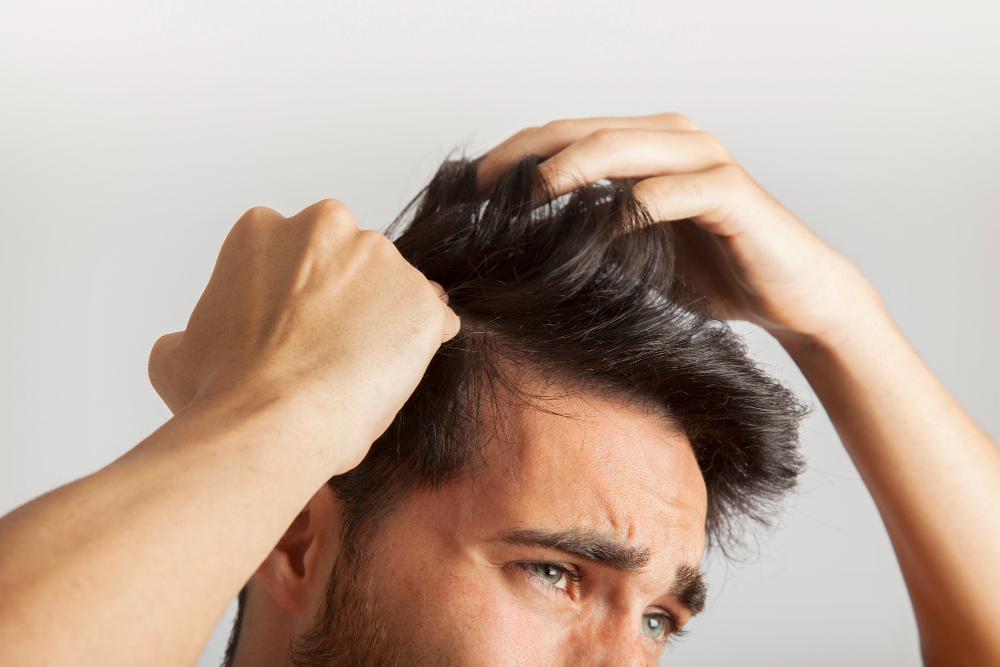 It's well known that hair quality decreases as we age, and stem cell hair growth serum, as a hair loss treatment, seems to be a promising solution for men's hair thinning issues. Best part? In addition to in-clinic treatments where stem cell exosomes are professionally administered to your scalp, you can also use Calecim's hair loss treatment at home, which serves as a powerful male hair loss treatment. 
Understanding Hair Loss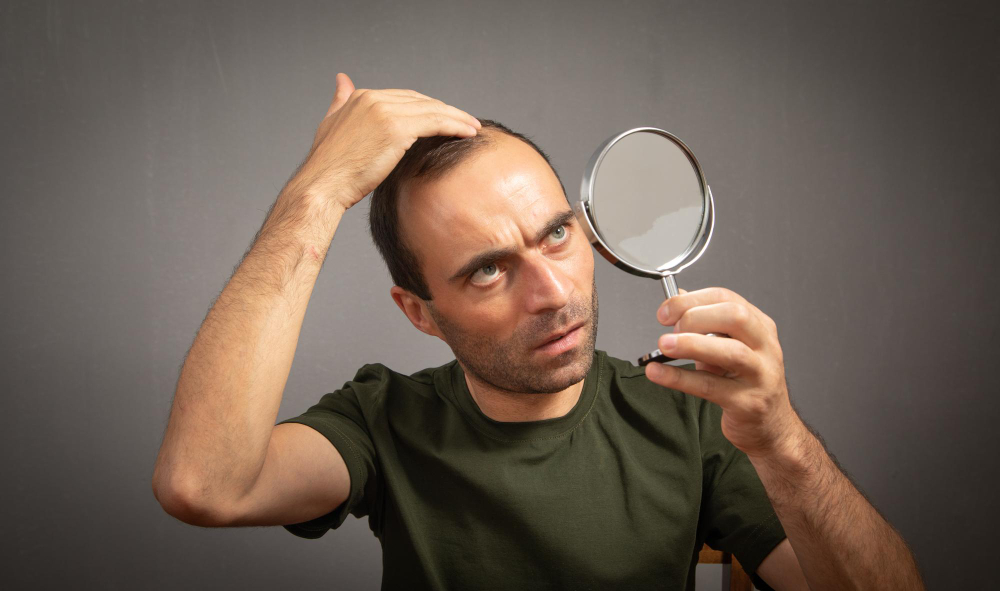 Hairfall, and even reduced hair growth, is often associated with reduced confidence, unhappiness, and even feelings of helplessness. These feelings often become amplified for the to-be grooms in the lead-up to their big day. 
While it's well known that hair's ability to regrow can be impacted with age, it's typical to lose about 100 hairs per day, and new, thick hair quickly replaces them. In saying that, hair loss can often also be triggered by side effects of medication, excessive hair styling — including hair extensions, stress, or illness. 
To understand hair loss properly, it's important to understand how hair grows on our scalp. The root is contained within a hair follicle, which is totally covered in connective tissue, serves as the hair production unit, and is located under the skin's surface. So, the growth of hair begins at the root or follicle level. With that, a key element that hair needs in order to grow properly is productive hair follicles. To simplify, it's similar to how a plant needs strong roots to grow well and stay nourished. 
Common Cause of Hair Loss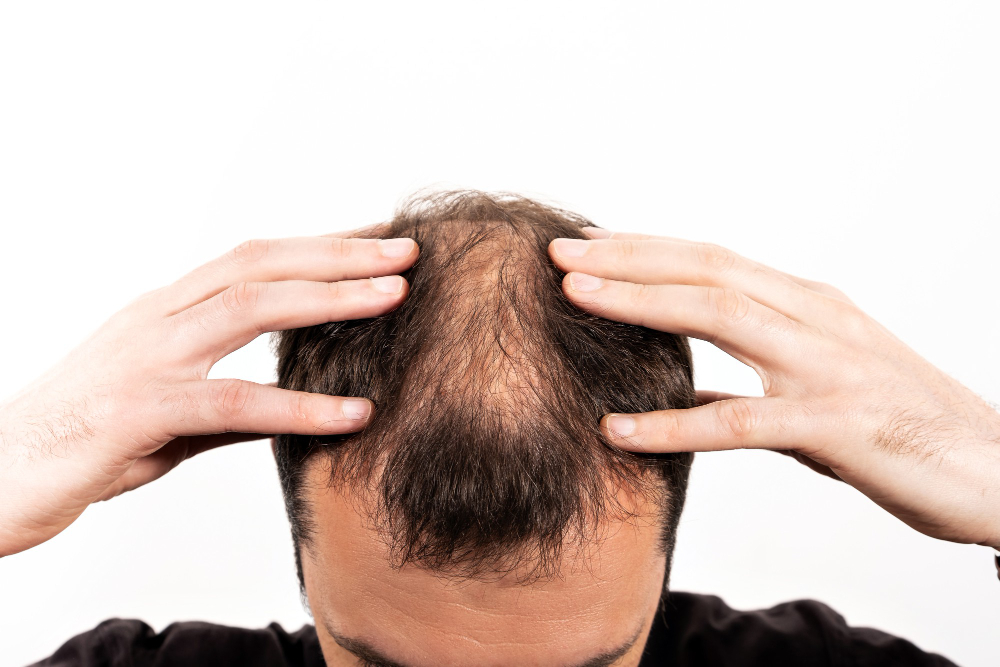 When the scalp stops receiving signals to grow new hair from existing hair follicles, hair loss occurs. As a result of this, the follicles eventually close, inhibiting the new growth of hair. When hair does emerge from follicles that have been blocked off, the resulting growth is usually of lower quality, appearing as fine hair that is thinner and more prone to breakage. Hair thinning is further amplified when existing hair follicles can't regrow the new hair, so there's no replacement for the hair lost. Dormant hair follicles can be unproductive for a long time, leading to miniaturized follicles that may eventually close up entirely.  
How Calecim's Advanced Hair System Helps with Hair Regrowth
Calecim's Advanced Hair System is a 6-week restoration program that contains powerful PTT-6, which is known to increase follicle cell production by 24% and reduce follicle inflammation by about 30 times;  inflammation is a key cause of hair loss. It activates dormant hair follicles and supercharges their ability to grow new hair.
How To Use Calecim's Advanced Hair System 
Calecim's Advanced Hair System is a 6-week hair restoration program, and the at-home application comes with a derma stamp that helps prep the scalp in order to maximize results. Apply twice a week with a derma stamp, and be sure to use half an ampoule per week. With two applications per week, you'll need one ampoule per week. An entire box of ampoules from the Calecim Advanced Hair System set will last for 6 weeks when used consistently, as per the recommended usage. 
After the treatment phase, as you enter the maintenance phase, apply just once a week with a derma stamp, using half an ampoule for each treatment per week. With this, one box of ampoules can be used for roughly three months. For best results, we recommend oscillating between the treatment and maintenance phases. 
Calecim hair serum is also used in many hair clinics as it offers a safe, effective, and fast solution for patients who may be looking for an alternative to Minoxidil, which is the hair drug that is widely prescribed. Some may not like the side effects of minoxidil or find that it is of limited efficacy, which is why many professionals are adding the Calecim stem cell hair treatment to their repertoire of treatments to treat mild to moderate hair loss. If you are very concerned about your hair loss, undergoing a hair loss treatment with a professional provides some hand-holding through this emotional period as they can help monitor your progress.