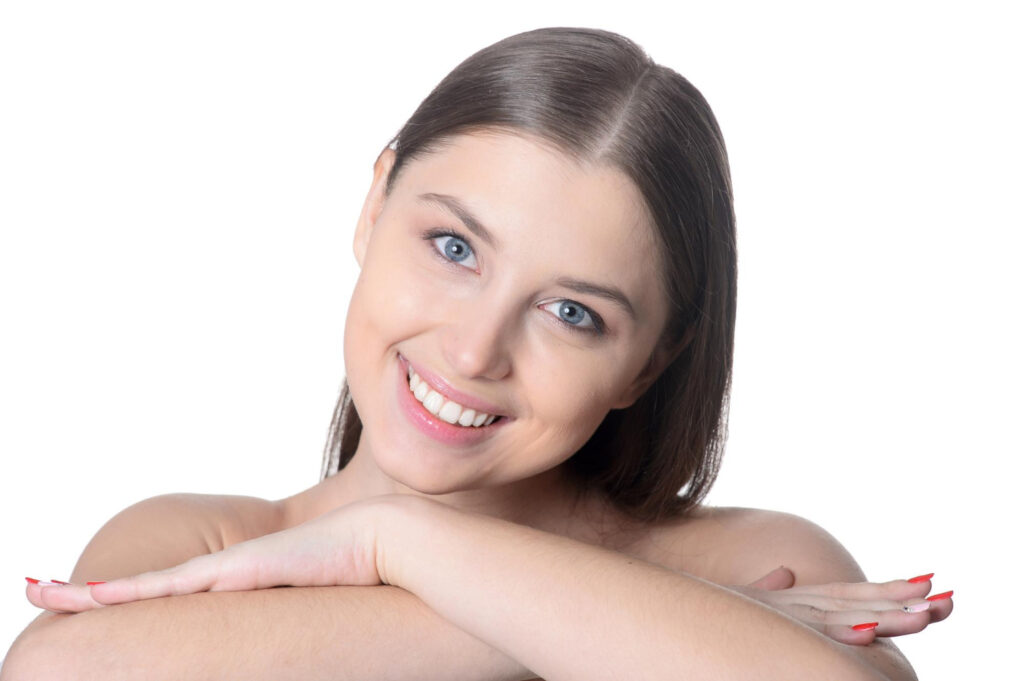 The Secret To Care for Fine Hair
Struggling to care for fine hair type doesn't have to be a challenge. In fact, with the proper techniques and tips, it can be pretty easy!
Investing in quality products, using specialized tools, and avoiding harsh chemicals and treatments can keep your fine hair looking healthy and vibrant.
Regular maintenance allows you to find the perfect balance between strong, beautiful manes and soft, touchable locks. Discover the secret to caring for fine hair today — read on to learn more!
7 Habits to Care for Fine Hair
From using the right shampoo to brushing your hair daily, these fine hair care habits are sure to maintain your healthy locks. Check them out!
Use a Volumizing and Clarifying Shampoo Once a Week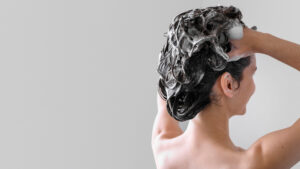 For fine hair, shampooing is the most basic step to make it clean and volumized. Staying away from sulfates found in many shampoos can reduce the risk of weakening hair follicles and causing breakage.
One way to boost your locks is to use a volumizing, gentle shampoo — it'll help plump up roots and replenish lost nutrients.
Also, don't forget to give your scalp a deep cleanse with a clarifying shampoo once a week — it'll remove any build-up and leave you with hair that appears thicker and fuller.
Use Conditioner, But Sparingly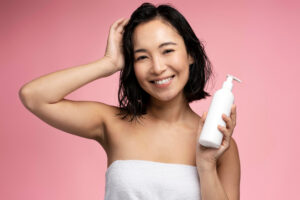 In maintaining fine hair, conditioner is important for preventing frizz and adding moisture to dry strands.
While it's necessary to use a conditioner from time to time, be sure not to overdo it — too much conditioner can weigh down fine hair, making it look limp and greasy.
Plus, only apply the product mid-lengths to the ends of your strands, rinsing out before it reaches the scalp. This way, you'll get all the goodness without any lackluster results.
Try a Water-Based Scalp Cleanser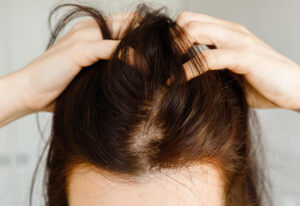 Instead of using shampoo every time, you can opt for water-based scalp cleansers. Water-based cleansers are designed to deeply cleanse the scalp without weighing down or drying out fine hair. This lightweight formula will leave your hair looking silky, shiny, and healthy.
Plus, the natural ingredients help to protect and revive damaged strands for stronger, healthier hair.
Apply Scalp Oils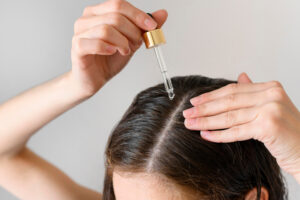 If you're looking for lightweight nourishment for your fine hair with natural ingredients that help to protect and add volume and shine, look no further than scalp oils. They provide deep moisture to the scalp, which promotes healthy hair growth.
Additionally, they create a barrier around the hair follicles to keep away pollutants that can damage your locks over time. This way, you can keep your scalp healthy and your hair lustrous.
Air-dry Your Hair 75 Percent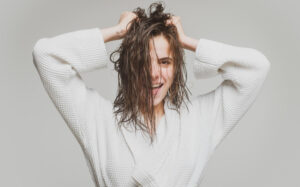 If you want your hair to look and feel healthy, the air-dry your hair 75 percent rule is a great tip to adhere to.
This means that before styling fine hair or finishing off with heat tools, such as a blow dryer, hot rollers, or flat iron, allow your hair to air dry 75% of the way first.
This technique will reduce any unnecessary damage from heat tools and ensure that your fine locks are kept in optimal condition.
Brush Your Hair Daily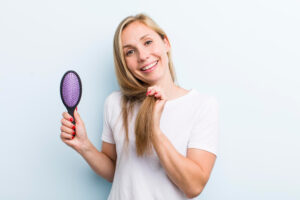 Brushing your fine strands daily is a great way to help keep them looking and feeling their best. Doing so helps to distribute natural oils throughout, which will help to keep it strong and hydrated.
In addition, brushing regularly helps to remove dirt, debris, and dead skin cells that can accumulate on the scalp over time. This also prevents tangles and knots from forming in the hair and aids in a more uniform appearance when styling.
Boost with Dry Shampoo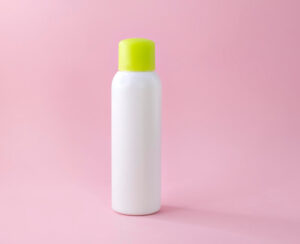 Most people with fine hair struggle to achieve volume and body, so using a dry shampoo can be the perfect solution.
Dry shampoos absorb excess oil on the scalp, which can make hair dull and limp. It also adds texture to the strands for more volume. Plus, it helps to reduce static in your hair and reduce flyaways.
With dry shampoos, you can say goodbye to flat, lifeless hair just a spray away.
Frequently Asked Questions
Fine Hair vs. Thin Hair: What's the Difference?
Fine hair refers to the kind of hair that has a silky feel, is flexible, and is easier to style than thin hair. Meanwhile, thin hair refers to the density of your locks — it can look flat or lifeless compared to fine hair. Knowing whether you have fine or thinning locks will help determine which haircare regimen is proper for you.
Can I Heat Style or Straighten My Fine Hair Without Damaging It?
While heat styling can damage fine hair, you can use some tricks to minimize it. Some of the ways are:
Use a heat-protectant spray or cream before styling
Make sure the temperature on your tool is set no higher than necessary for the job
Opt for air-drying over blow-drying
Use ceramic or titanium-plated tools instead of metal ones that could snag and break delicate strands
Try not to hold your flat iron in one spot for too long, as prolonged heat exposure can damage your ends
Keep the iron moving, so you don't accidentally melt away your color or singe your locks
How Should I Blow-Dry My Fine Hair?
To help you get the perfect blowout, here are some tips on how to blow-dry your fine hair:
Start with wet hair that has been towel-dried or damp hair
Apply a heat-protectant product (like oil or mousse) before you start
Use a diffuser attachment if possible to spread out the air coming from the blow-dryer and minimize damage
Aim for "cool" settings on your blow-dryer rather than "hot"
Divide your hair into sections and work in small batches to ensure even dryness throughout your head as well as prevent leaving any undried spots untouched
If possible, try using a round brush while drying each section to add more volume to your locks without over-drying them out at the same time
Finish off by using a bit of lightweight hairspray or styling cream if needed
Conclusion
All in all, fine hair is beautiful but needs care and attention to stay healthy and look its best. You can keep your fine hair looking fabulous with a few simple tips! Remember to be gentle with your hair, use hair care product regularly and sparingly, and protect it from heat damage. Do you have any other tips for caring for fine hair? Kindly share in the comment below!