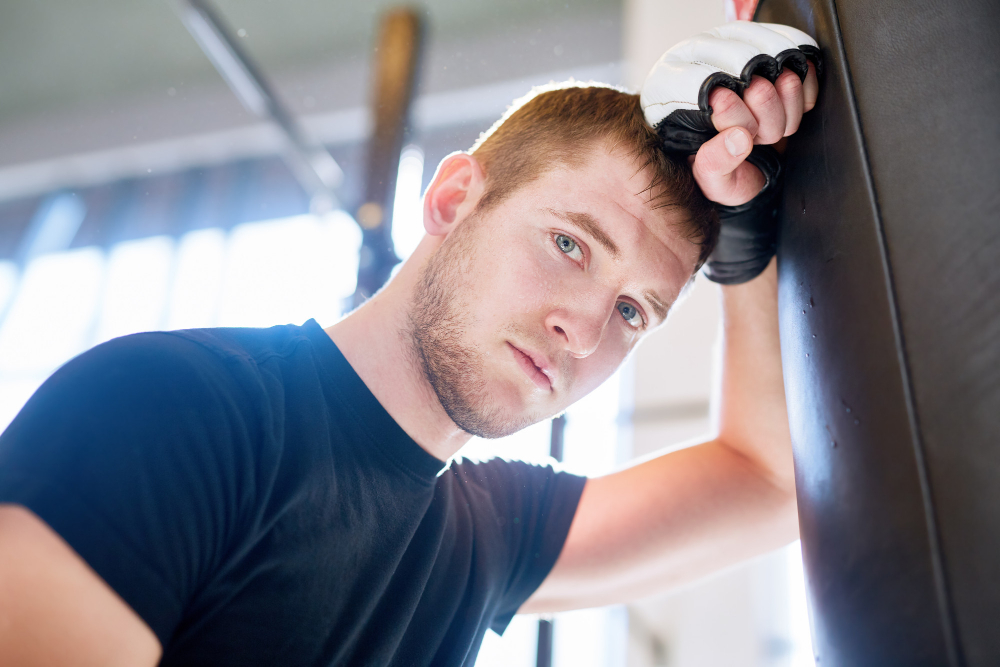 Many men suffer from hair loss as they get older. Generally, balding occurs when hair follicles die and begin producing less and slower hair growth and smaller, less pigmented strands.
For many men, balding can be a stressful part of aging. But it doesn't have to be. It's possible to maintain a stylish and attractive look with a low-maintenance haircut that looks good on a balding crown. Finding the right style for your face shape and hair type is key.
Finding the perfect haircut doesn't have to be an impossible task if you're starting to experience thinning or receding hair at the crown. Some great low-maintenance options will help you look stylish and feel confident even in this difficult situation.
Ahead, we'll explore some options for the best haircut for balding crown and provide tips for achieving the perfect look with minimal effort. Read on!
What Causes Hair Loss on The Crown?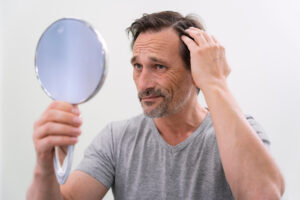 Hair loss on the crown is commonly caused by male pattern baldness, which is thought to be a result of genetics in around 80% of cases. Age is also a contributing factor, with men more prone to hair loss after reaching a certain age.
Moreover, hormone imbalances can also play a role, with DHT (dihydrotestosterone) being the primary hormone responsible for causing hair thinning at the crown and receding hairline.
How Can I Hide My Balding Crown?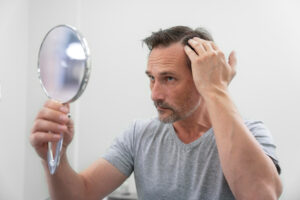 To help conceal your balding crown, there are various choices of treatments you can do. Besides, selecting suitable hairstyles for a balding crown can help camouflage it.
A comb-over is a popular choice, as it involves longer hair at the front, which is brushed over the top of the head to cover the thinning area.
Similarly, a buzz cut for thin hair or a medium-length textured style will add volume and texture to the existing hair, making it appear thicker and fuller. Shorter cuts with side partings may also help draw attention away from patchy areas on top of the head.
What Hairstyle Should I Get If My Crown is Thinning?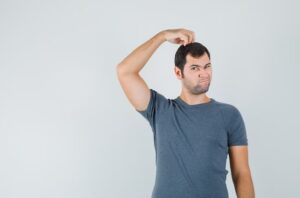 If you notice your crown starts to thin, consider getting a shorter style with side partings, such as a buzz cut or medium-length textured style. These cuts will add volume and texture to the existing thin hair, making it appear thicker and fuller while also drawing attention away from patchy areas.
Another option is a comb-over, which involves longer hair at the front that you can brush over the top of the head to cover up any thinning spots.
10 Haircuts and Hairstyles for Balding Men
No, shaving or waxing bald head is not a necessity if you're thinking of styling your balding crowns. Instead, cover up some balding sports in your crown with fabulous hairstyles. Get inspired by our best haircut for balding crowns here!
Taper Fade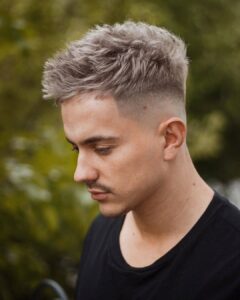 Consider getting a taper fade for a good option for men with thinning hair on the crown. The cut's faded sides will help draw attention away from any balding areas and make it look more balanced. In addition, you can style the longer hair on top to help conceal thinning patches.
Slicked Back Hairstyle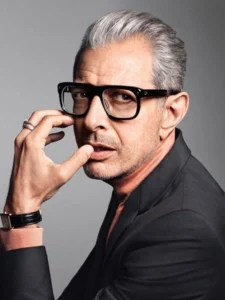 Slicked back hairstyle might not be your ultimate choice during your prime era. However, it can be tempting to reach for a slicked-back style if you're starting to have a balding crown.
This look is designed to help disguise any patches of hair loss and style thinning hair for an overall even appearance. It may not be something you're used to, but it's surprisingly stylish and manly when done correctly.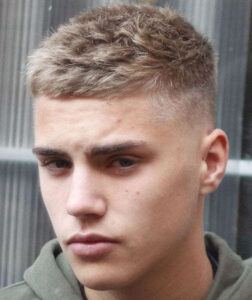 A crew cut is nearly everyone's favorite, especially among young men up to 30 years old. It's stylish and edgy; it works to disguise any thinning at the crown or a receding hairline by cutting short the top part of the head, with a taper fades on the sides, which adds definition.
The overall effect makes your hair appear much thicker than it is and minimizes the signs of balding.
Buzz Cut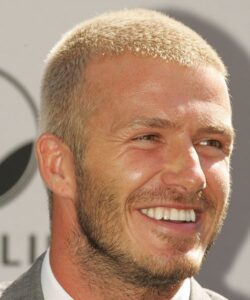 A buzz cut may be ideal for those dealing with a balding crown but don't want to spend extra time styling their hair. This style features extremely short hair all over the head, which helps to distract from any patches of thinning.
Oh, have we mentioned that it is very low-maintenance and requires minimal styling products? Therefore, many gents out there simply opt for this haircut for an easier life.
High and Tight Haircut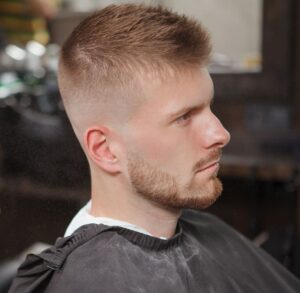 The high and tight haircut is a modern variant of the classic military haircut. It needs less effort in styling, with shorter hair length on the sides and back paired with longer locks on the front.
This style can provide a flattering look for men with balding crowns. With this style, you can make your everyday look dashing despite your balding crowns.
Pompadour Hairstyle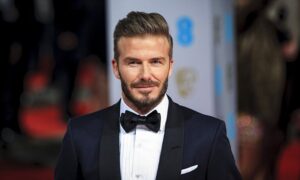 The dramatic, voluminous pompadour has been a popular style since the 1950s. There are lots of variations to choose from: short, long, disconnected, or with an undercut.
This cut is characterized by short, tapered sides and longer at the top in a sweeping and almost quiff look with a larger section of hair. Hair styling products will provide the best hold and make it look fuller and thicker to achieve this style and give it a lift over the crown area. Remember, the result should still be slightly messy and undone to conceal any thinning hair.
Simple Fade Haircut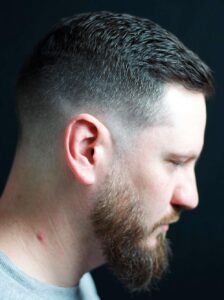 A simple fade is an excellent option for those men dealing with balding crowns. It provides a subtle, effortless look and helps to disguise the thinning hairline.
The gradual blending of the short sides and longer tops adds texture which can help make your hair look more full and voluminous. Plus, a fade is incredibly low maintenance yet still looks stylish, saving you time and money in the long run.
Pale Orange Hair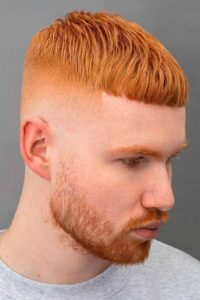 If you're dealing with hair loss due to balding, now is your chance to try the hairstyles you never dared to get. Going for a bold and rebellious color like orange can give you an extra boost of confidence.
In addition, keeping your hair longer will help cover up any bald spots and make them less noticeable for a while.
Short Hair and Long Beard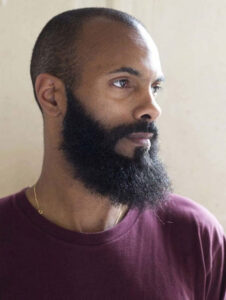 If you're balding at the top, why don't you let the bottom grow longer instead? Combining short, balding hair with a long, full beard can shift people's attention from your balding parts to your voluminous facial hair.
However, don't forget to take care of your head and facial hair simultaneously. This way, you'll get a stunning look with extra flair.
Skin Fade Quiff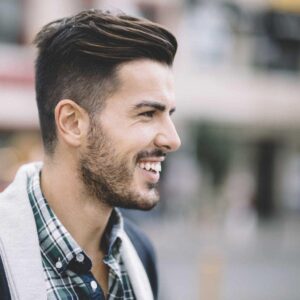 Another amazing hairstyle that is a great choice for those dealing with balding at the crown is the skin fade quiff. The skin fade sides combined with the longer top help to disguise bald spots while still maintaining an effortless yet stylish look.
Moreover, gradually blending the short sides into a longer top can also help add texture, taking away attention from any sparse areas and creating more volume overall. Plus, it's incredibly easy to maintain — you just need to invest in good hair styling products to add volume.
Frequently Asked Questions
Is a crew cut suitable for a balding crown?
Yes, it is suitable. In fact, the crew cut is the perfect choice for men battling baldness and a receding hairline. Its shorter, thinner sides help to reduce the contrast between the sides of your head and temples, creating an illusion of a more even hairline.
Are there any hair products that can help to conceal a balding crown?
Yes, several hair products help you hide a bald crown, including hair dye, spray-on dye, dark eyeshadow, brow pencil, volumizing powder, volumizing conditioner, sculpting paste, and many more.
Is it best to shave my head if I have a balding crown?
If you're okay with a shaved head, then go for it. However, you can also opt for certain hairstyles that can help camouflage the looks of balding crowns, such as taper fade, pale orange hair, or even skin fade quiff.
Conclusion
All in all, trying out a low-maintenance haircut is a great way to embrace your balding crown and still look your best. Your choices are limitless, from the classic buzz cut to the vibrant pale orange hair.
With the right stylist, you can find a look that suits your face shape and personal style. So don't be afraid to experiment — you might just end up with a new favorite hairstyle!