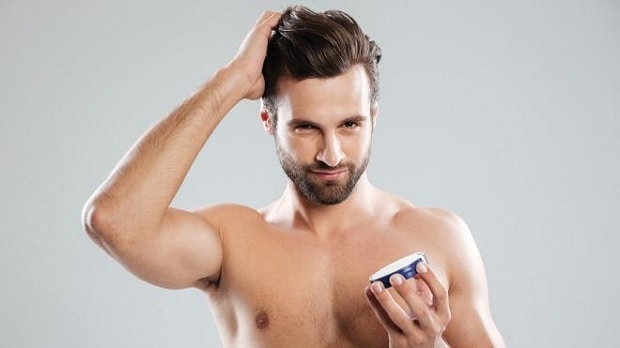 If you happen to have frizzy hair that is hard to tame, it's probably the perfect time to put the endless quest to an end by using the best hair relaxer for men. What is it, you may ask?
Hair relaxers for men are an increasingly popular hair care product to help keep your locks looking stylish and polished. Whether you have wavy, curly, or kinky hair, the best hair relaxer out there will give you a more decent look and feel you want without the worry of damage or brittleness.
Relaxers can be used on natural and relaxed hair, giving you the best of both worlds. The best part? They don't require a lot of effort to maintain!
So, if you're presently in the market for a good quality relaxer for men, you may want to read this article in detail. Ahead, we have compiled important information as well as the seven best hair relaxers for men. Read on!
What is a hair relaxer?

A hair relaxer is a hairstyle product used to smooth out the texture of the hair and, more significantly, to minimize curls. In short, using a hair relaxer makes your hair simpler to handle — great news for frizzy-haired men!
However, you have to be careful when looking for a hair relaxer. Most commercial hair relaxers are loaded with chemicals that harm the scalp and the texture of the hair.
This is not to say, however, that no effective hair relaxers are available for purchase. On the other hand, you might not know which brand of hair relaxer to choose because there are so many. But don't worry; we'll solve this problem later on.
How do hair relaxers work?
Usually, hair relaxers come in the form of creams or lotions. These components work by changing the structure of your hair from the inside. This way, your hair can be straighter and frizz-free for a certain period — sometimes, it can last up to 8 weeks!
This longevity is a great alternative for those who want to avoid dealing with hot tools frequently or don't have the money for a pricey keratin treatment at the nearest salon.
However, you must be cautious when using hair relaxers because they contain chemicals. When misused, hair relaxers have the potential to harm both your skin and your hair.
Unless you know what you're doing or can follow the usage instructions, you will almost always need professional help applying the hair relaxer.
Types of hair relaxers
The types of hair relaxers are only limited to two kinds: lye or non-lye relaxers. What's the difference between these two? Check out the explanation below!
Lye relaxers
When you go to a hair salon, the stylist will most likely apply this kind of hair relaxer.
However, these relaxers are harmful for a long-term period, not only to the hair but also to the scalp. Thus, you need to cover your scalp with a petroleum-based product during application to prevent skin contact with the relaxer.
Non-lye relaxers
Compared to the lye ones, non-lye relaxers are less harmful to your hair and scalp. Thus, this is a great alternative for your frizzy hair.
The only downside of non-lye relaxers is that they may cause a buildup during application. Therefore, you must wash it with a chelating shampoo after every use.
How to choose the best one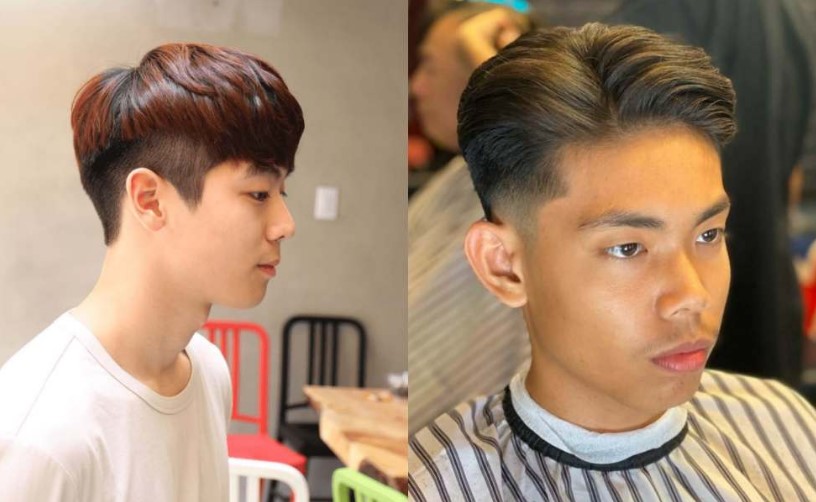 Not all hair relaxers come with great quality. Therefore, it is important to look at these criteria before deciding to buy a hair relaxer product:
Scalp Sensitivity
Do you have a sensitive scalp? If so, it is better if you just opt for the non-lye relaxers. These kinds of relaxers contain less harsh chemicals compared to the lye ones. This way, you'll minimize the chance of getting irritation during or after application.
Also, check whether a product has a label that implies that it is safe for sensitive skin. This way, it'll be easier for you to narrow down your selections.
Colored and Damaged Hair
Colored and damaged hair is usually more prone to damage while using hair relaxer products, especially if the product contains lots of harmful chemicals. Also, the product tends to strip off color from your hair so that it will fade faster.
Fortunately, there are options for hair relaxer products specially made for colored and damaged hair in the market. These are the safer options for your hair!
Hair Type
Depending on your hair type, you might need products with sodium hydroxide to make your hair tamed faster. Usually, naturally curly hair is the one that needs this ingredient the most.
Unfortunately, this ingredient may cause damage to your hair in the long run. So, make sure to abide by the usage guidelines provided by the manufacturer.
How to Apply A Relaxer On Your Own Hair
For starters, it might be a bit tricky to apply a hair relaxer. The steps are:
Step 1 – Start with A Dirty Hair
Since hair relaxers contain tons of chemicals, applying them to dirty, unwashed hair is best. This way, your hair's natural oil and buildups will add extra protection from the product.
Step 2 – Prepare to Apply
Ensure you already have everything you need to complete the application process before you begin. To prevent chemical spills, lay towels on the surfaces.
Step 3 – Quick Test on Your Strand
Similar to when doing a patch test for hair dye color application, you must also do a strand test before applying hair relaxers. This way, you'll prevent irritation and possible allergies.
Step 4 – Use Skin Protection
Avoid skin irritation and burns from hair relaxers by applying a petroleum-based product to the area near your hair, including the ears, neck, and hairline.
Step 5 – Follow the Instructions
The hair relaxers manufacturer definitely made a product instruction for a reason. Usually, the instructions include how to use, caution, and time of usage. You'll be safe and sound by following the instructions while using their product.
Step 6 – Divide Your Hair into Small Sections
Please keep in mind that large sections tend to be harder to relax. Thus, you have to divide your hair into small sections to ensure that the product is applied evenly and hence makes your hair easier to relax.
Step 7 – Rinse the Hair
Rinse the hair once you're certain that the relaxer has worked. Give the relaxer a thorough rinse. If you don't, you might later experience irritations and burns from chemicals.
Once you have completed the steps above, your hair should be relaxed and ready to go. You can leave it as is or style it up for a more stunning look.
7 Options of Best Hair Relaxer for Men
We have embarked on thorough research for the best hair relaxers for men. So, here's the list of the seven top hair relaxers for men in the market to help you decide!
Hawaiian Silky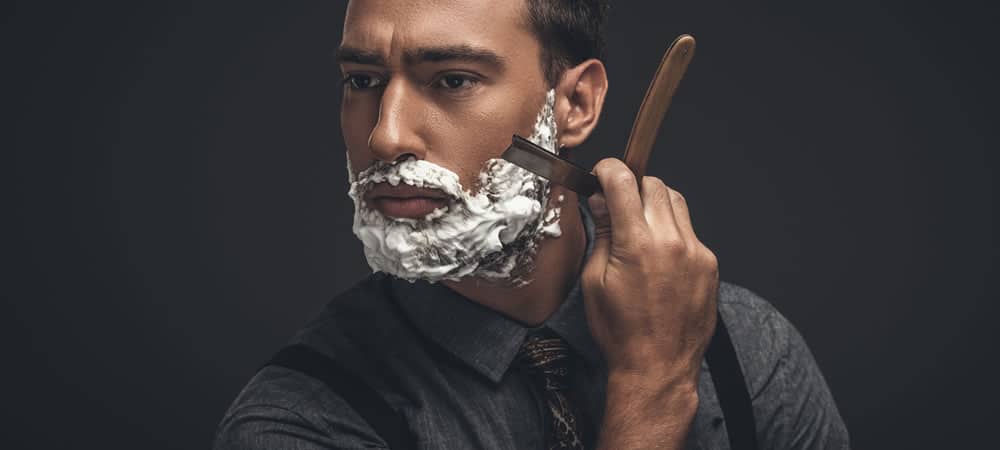 Looking for an all-in-one product with three different strengths? Hawaiian Silky is the answer.
We are aware that some hair types are trickier to manage than others. That's why the various product versions come in helpful in this situation. The highest strength level includes a combination of olive oils to control hair.
It contains keratin, vitamin E, vitamin D, sodium peroxide, and lye. The texture comes off similar to a conditioner; hence you need to wash it off after leaving it for 1-2 minutes to your hair. When everything's already set, you're good to go!
Key Features
Contains olive oil blends for a stronger hair
Recommended for medium to coarse hair
Large quantity (20 oz)
Improves shine and scalp health
Contains keratin & vitamins
PHYTO SPECIFIC Phytorelaxer Index 1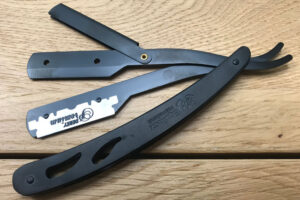 Tired of the lye vs. no-lye discourse? Why not opt for an all-natural hair relaxer instead? This PHYTO SPECIFIC Phytorelaxer Index 1 is a perfect pick, especially for delicate and fine hair.
The blends of Mallow extract, Cinchona extract, and Botanical Keratin for hair growth stimulation, moisturization, and reparation.
What we love about this product is that it comes as a complete kit; hence, there's no need to buy separate products pre- or post-treatment.
However, due to the all-natural ingredients, you might notice that this doesn't work that effectively for medium to coarse hair.
Key Features
All-natural ingredients
Relaxes fine, delicate, and color-treated curls and waves
Provides moisture
Gentle for sensitive scalps
Odorless
Formulated with no paraben, silicone, gluten, phthalates, and hydroxide
ORS Olive Oil Professional Creme Relaxer Extra Strength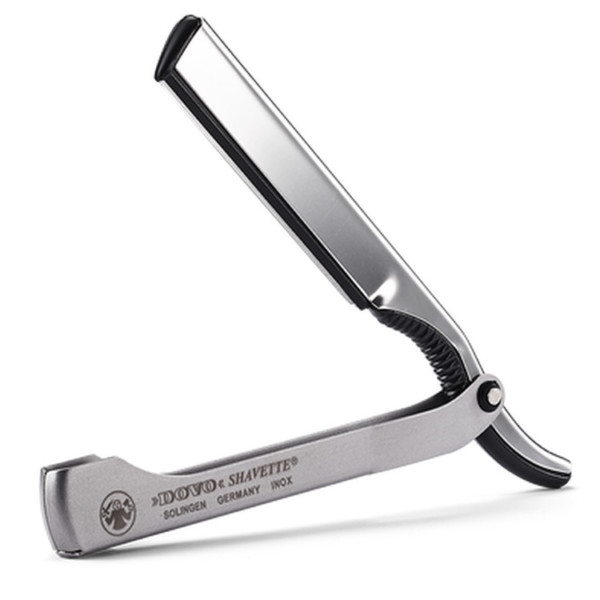 Living up to the name, this product provides extra strength to relax coarse and resistant hair. Formulated with olive oil, this cream-textured product will leave your hair feeling moisturized, soft, and silky.
Olive oil is a humectant, which means that it will moisturize the hair, as well as a natural emollient, which will soften the hair shaft. Additionally conditioning the hair, this product will get rid of dryness in an instant.
With its marvelous strength and gentle formula, this product is suitable for damaged or chemically treated hair.
Key Features
Suitable for coarse and resistant hair
Contains olive oil
Moisturizing and conditioning
Gentle for damaged and chemically treated hair
Affirm Fiberguard Sensitive Scalp Relaxer
Looking for a complete package of hair relaxers at a reasonable price? Affirm Fiberguard Sensitive Scalp Relaxer offers a great job for your need.
Coming as a kit, this product includes FiberGuard Relaxer, Activator No. 2, Neutralizer No. 3, shampoo, and conditioner for full hair care at home. This way, there's no need to buy separate products.
This hair relaxer is designed specifically for curly hair. Its excellent, non-harmful recipe is free of thioglycolates, hence the mildness on the hair and scalp. Plus, it will not produce brittle or dull hair.
Key Features
Restores moisture, shine, and body
Ideal solution for relaxing color-treated hair, damaged hair, and curly hair
Comes in a full kit of FiberGuard Relaxer, Activator No. 2, Neutralizer No. 3, shampoo, and conditioner
Thioglycolates-free
Mild formula
Linange Alter Ego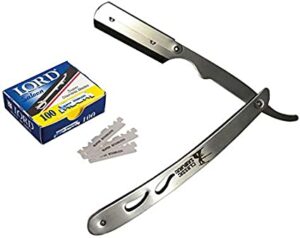 This non-lye product is a potent solution for most hair types. What we love about this product is that it contains shea butter, hence its gentleness on the scalp.
Additionally to adding moisture to your hair, this product can also make your hair softer and shinier. However, it might not work that well for textured or processed hair.
Key Features
Suitable for most hair types
Gentle on the scalp
Non-lye
Moisturizing shea butter formula
Makes hair softer and shinier
TCB No Base Hair Relaxer For Men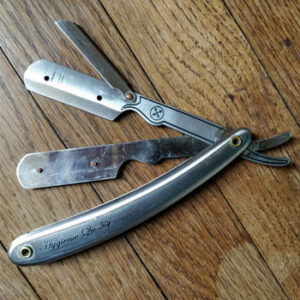 Goodbye, extra effort; TCB No Base Hair Relaxer is a great pre-mixed choice! Therefore, there is no need for additional mixing — it is ready to use right out of the box on your hair.
What we love about this product is that it is rich in protein and DNA, making it faster to relax any type of hair, especially fine or medium-textured short hair. Moreover, it is suitable for both men and women — so you'll get to share with your partner!
Key Features
Rich in protein and DNA for easy, relaxed hair
Pre-mixed product
Suitable for any type of hair
Great for both men and women
Softsheen Carson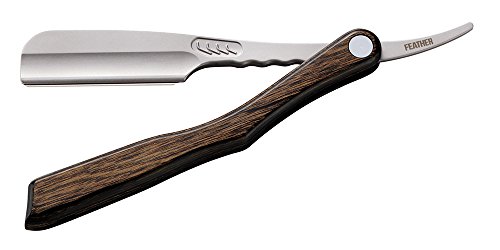 Brace yourself to get the best healthy hair with this product! Using this product, you'll get to experience having moisturized, shiny, strong, soft, and body hair.
With its three new nourishing components, it helps people to achieve more tamed hair, especially for those with black and curly hair. Plus, it can be used for textured or dyed hair as well. However, if you happen to have a lighter, less intense hair type, you might want to give this one a pass.
Key Features
Non-lye
Helps to obtain the five signs of healthy hair
Three new nourishing components
Most suitable for black and curly hair
Great for textured and dyed hair
Conclusion
So, if you are seeking the best hair relaxer for men to help you clear out all your styling woes, then we suggest you try any of the products mentioned above.
The choices are limitless, from the all-natural-based ingredients for fine hair to those for medium or coarse hair. Plus, their formulation will definitely not disappoint!
So, which one is your next go-to product?