Finding the best hair color for men can be tricky since there are unlimited funky colors to choose from. Everything may seem tempting to try, from classic jet black to eye-catching golden brown.
While you want to look your best, it's also important to choose a shade that suits your overall look: your skin tone, facial features, and even personality.
Thus, before selecting a color for your hair, ask yourself these questions: Does it complement your skin tone? Does it enhance your facial features? Is it suitable for your style?
At a glance, it may seem like quite a lot of work. But trust us, if that one color checked the list, you might give it a shot — you'll definitely rock it!
To help you make the most informed decision about your new 'do, we've rounded up our top 10 best hair colors for men. Check 'em out!
10 Best Hair Color for Men
Inky True Black
Into dark hair? The safest selection of hair color for you is inky true black. This natural black hair color is always a great choice for those looking for a classic look.
This deep black color with a hint of dark blue goes well with any outfit on any occasion — from businesses to parties. The deep hue offers an air of sophistication and elegance. Therefore, this is undoubtedly a safe, go-to color for every season.
However, this natural color works best for darker skin with neutral skin tones since it will enhance your facial features more.
On the other hand, if you have a paler skin tone, you might want to give it a pass since it will make you look even paler and washed out.
Blonde Highlights
Lighten things up with a blonde highlights dye job! This eye-catching hair dye will definitely draw attention and show off your daring side while still keeping it lowkey with your natural hair color showing.
Whether you're going for a sun-kissed natural look or something more dramatic, blonde highlights can help lighten up your hair and give a subtle lift of color.
It's also a great way to make thin hair appear thicker, as the lighter pieces will draw attention away from any sparse areas. With so many different variations available, there's something for everyone!
From creamy blondes to golden honey hues, you can customize your style with blonde highlights that best fit your desired look. To get the most out of your color service, be sure to discuss with your stylist which shade would work best for your skin tone or skin color.
Light Golden Chestnut Brown
Light golden chestnut brown is an incredibly versatile hair color for men. Its warm hue looks stunning in various styles, whether you're aiming for something natural or bold.
With its unique blend of light gold and nutty brown tones, this shade can easily take your look from day to night. Whether you decide to permit or go wild with it by putting on some fun accessories – this color will provide you with the perfect canvas for any style you create.
This color is also great for blending in highlights and lowlights – so if you want to add subtle dimension to your hair without committing to a full-on dye, go for this color.
Ash Brown
Ash brown consists of medium brown with a grey tint, bordering between light and medium brown. This color is commonly the most attractive option for those who just dip their toe into the hair dye business.
Ash brown is a warm, neutral color that can be used to create an array of looks. It's perfect for those who want a subtle, natural vibe without having to go too dramatic with their hair color.
With ash brown, you can transition smoothly from blondes to brunettes and everything in between.
Whether you're looking for a low-maintenance look or something more adventurous, you can find the perfect shade of ash-brown hair dye for your style. Try experimenting with different shades and highlights to find the one that suits you best.
Bold Candy Apple Red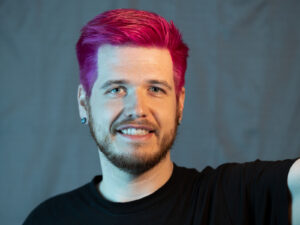 When it comes to eye-catching colors, few come close to the bold and bold daring candy apple red. This color is perfect for making a statement and standing out from the crowd.
Whether you're looking to add a touch of splash to your outfit or make a statement to your overall look, this vibrant hue can be just the thing.
From fiery reds to rusty oranges, Bold Candy Apple Red has an array of shades that will suit almost any style.
When you decide to go with this color, make sure you put your confidence up to rock the color successfully.
Sandy Blonde
Sandy blonde is a beautiful and versatile hair color that has been gaining attention recently. It's perfect for those who want to add some warmth to their look without being too extreme.
Whether you have naturally light or dark hair, there are options available to make Sandy blonde your signature shade. With its subtle golden hues, this shade looks stunning on all skin tones and brings out the natural beauty in everyone who wears it.
Plus, it pairs wonderfully with highlights and lowlights for an effortlessly chic style. So if you're looking for something different yet timelessly classic — Sandy Blonde might be the perfect choice for you.
Vivid Fiery Orange
You might have noticed this color from the infamous pop punk band vocalist Hayley Williams. Wondering if you should try this one out? Yes, if you're bold enough!
Vivid fiery orange is a vibrant, bold color that adds a touch of warmth to your look. It can be used as an accent shade to really bring your style to life.
Its fiery hue complements neutral tones perfectly, so it's easy to create a beautiful and balanced look without going overboard.
If you're feeling daring and want to make a real statement with your style, vivid fiery orange should be your go-to. It will add an energizing feel to anyone and instantly enliven your style — it's sure a head-turner!
Frosted Tips
Frosted tips have become one of the ways to add texture and dimension to your look. The popular Brooklyn Nine-Nine actor Andy Samberg once appeared in the series with this hair color — and people have remembered it ever since.
Whether you're going for just a few pieces around the face or an all-over look, frosted tips can help enhance any hairstyle. The best part is that there are no rules when it comes to styling them — you can wear them, however you'd like.
However, this color might come off as tacky if you overdo it. Therefore, it is best to consult a professional hairdresser and get it done by experts. You never know — frosted tips might be the perfect addition to your style!
Dramatic Platinum
Crave for some harmless drama? This hair color might be the answer.
Dramatic platinum hair is a look that requires commitment but can be totally worth it. Whether you're aiming for icy blonde or silver hues, this bold color will turn heads.
This light hair color has an edgy, metallic-like undertone. If you're familiar with Jack Frost's icy hair, this is exactly his hair color.
You can complement this fashionable hue with your own personal style by trying many haircuts, such as asymmetric cuts, undercuts, or even spikes, to add dimension to it.
Icy Blue
Interested in switching to cool tones? This shade of blue is a great choice if you're looking for a fresh and unique new look.
With shades ranging from light powder blues to deep oceanic hues, there's an icy blue color out there to fit any style.
Best of all, icy blue can easily be mixed and matched with other colors in your hair to create beautiful layered looks.
To look edgier, try putting this color on the top section and getting faded sides or an undercut. Without a doubt, your overall look will be elevated in an instant.
Most Frequently Asked Questions
What is the most attractive color of hair dye?
Based on a study by researchers from the College of Natural and Health Sciences at the University of Tampa, the most attractive hair dye color for both men and women is brunette. This color is then followed by blonde.
However, the level of attractiveness of each hair color varies for each person. After all, beauty is in the eye of the beholder. So, don't be afraid to choose the color you think is attractive!
Conclusion
So, there you have ten ideas of the best hair color for men. From the classic inky true black to the bold, vivid fiery orange, there are various hair dyes to choose from!
If you want to change your look, one of these hair dye colors is sure to do the trick.
Keep in mind that only some colors will work with every skin tone and hair type, so be sure to check it thoroughly before making decisions. You can also consult a professional before making any changes. So, which of the best hair color for men is your favorite?