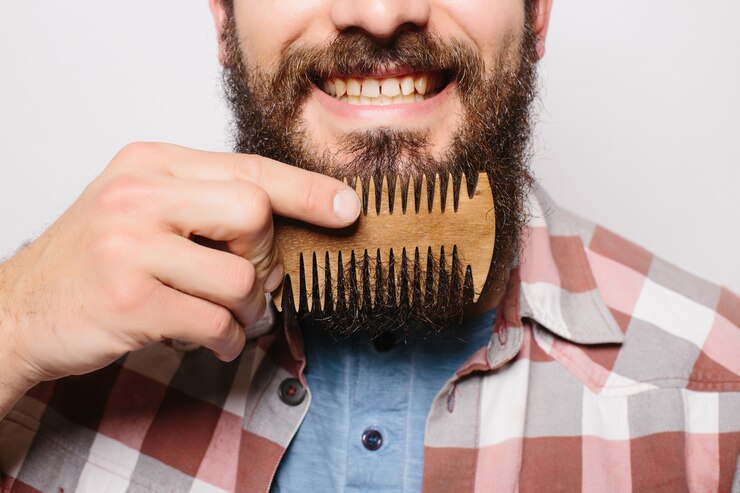 Having a well-groomed beard is all the rage these days. From keeping it trimmed and shaped neatly to ensuring it stays frizz-free, there's no denying that looking your best requires some effort.
With that being said, the best way to keep your facial hair in check is with beard combs.
Though they seem trivial, beard combs play a great role in keeping your beard in shape!
We've taken the time to review seven of the best combs for beards in the market right now.
Read on to learn more about our top picks and find out which one of the best combs for beards is best suited to your preference!
How to Choose the Best Beard Comb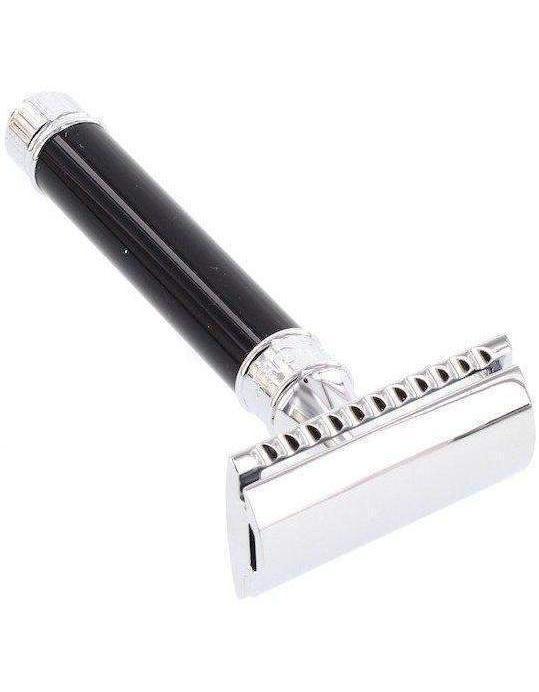 Choosing the best beard comb can be a daunting task.
With so many shapes, sizes, and styles on the market, it's easy to feel overwhelmed by all options.
But don't worry — we're here to help! Here's what to look out for:
Teeth Size and Spacing
Be sure to choose a beard comb with teeth that are close enough together to get through your beard but not too tight, as this can cause tugging and pulling.
Consider wider-spaced teeth combs if your beard is thicker or coarser.
Material
Combs come in various materials, including plastic, metal, horn, bone, and wood.
Plastic tends to be cheaper but more prone to static build-up. Meanwhile, horn or bone combs can do better static control — it's more expensive, though.
We recommend getting a wooden beard comb, as it lasts longer with less tugging and pulling!
Handle
A beard comb can come with or without a handle. The handle can be either short or long in size, too. Each one has its own specialty.
Beard combs with handles are usually handier when used to trim the beard or to make it neater.
However, you can also opt for the no-handle ones if you feel comfortable using them.
The Different Types of Beard Combs
Wide-tooth comb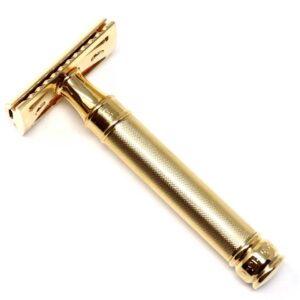 Wide-tooth beard combs are ideal for detangling your beard with lesser friction, especially if you have a thick, coarse beard. They don't pull or snag on the strands.
Plus, the wider teeth allow you to get right down to the skin without irritating it.
When you're done, the comb is easy to clean and store in a pocket or bag so that you can take it with you wherever you go.
Fine-tooth beard comb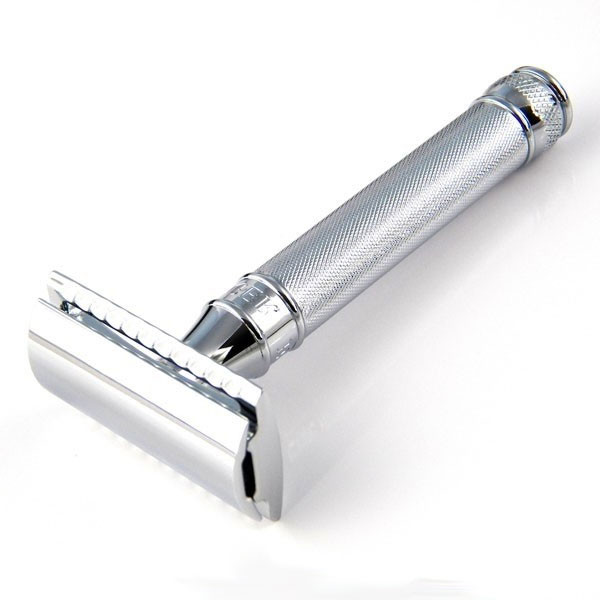 This type of comb has closely spaced teeth, which is why it's better for thinner beards. It helps to evenly distribute styling products, such as beard oil, and remove any knots or tangles from your beard.
Plus, using a fine-tooth beard comb also helps keep dirt and debris out of your beard.
Not only does this make it easier to maintain between washes, but it also helps reduce itching or irritation caused by trapped particles.
However, you might want to avoid picking this if your beards are of the coarse, thick type.
Single-sided beard comb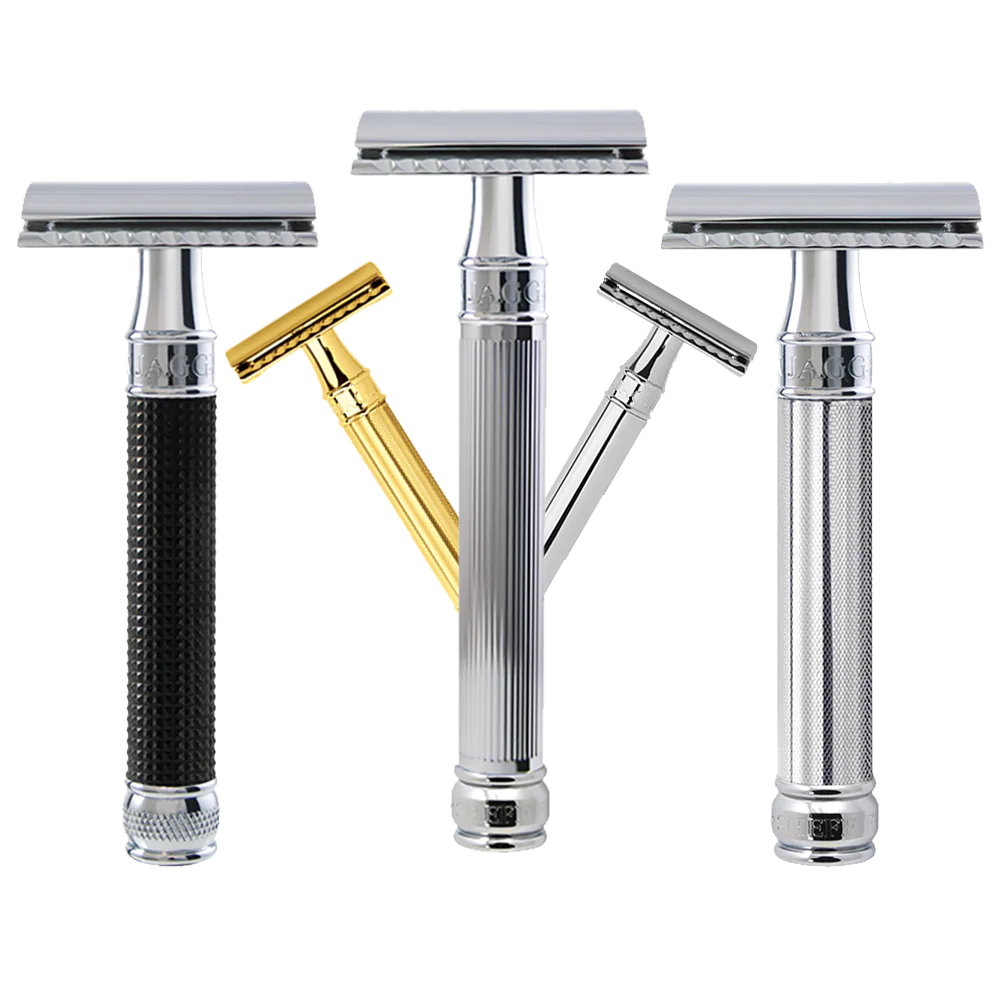 The most common type of beard combs — or combs in general — is single-sided. Similar to its name, single-sided combs only have teeth on one side.
The teeth can be fine, wide, or a combination of both types. When a single-sided beard comb has both fine and wide teeth, it automatically has dual functionality, which is great since you can use it for both thin or thick beards.
Double-sided beard comb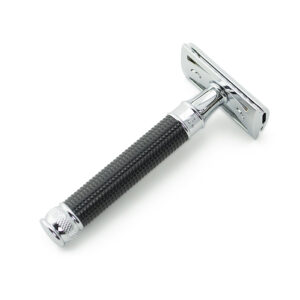 Quite the opposite of the previous one, the double-sided beard comb has two sides with teeth so that you can use both sides to comb your beard.
Usually, both sides have different types of teeth; one side is wider than the other one.
Beard picks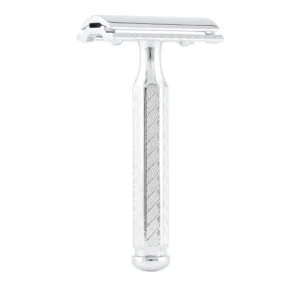 This type of beard comb has a similar shape to forks; a short handle at the top part with teeth below it.
The design of these combs allows them not only to pick out knots and tangles but also to sort through coarse beards—with as little breakage or tugging as possible.
Typically, you'll find metal or carbon fiber being used as the material for beard pick. However, other materials are also used for this one though more uncommon.
Mustache comb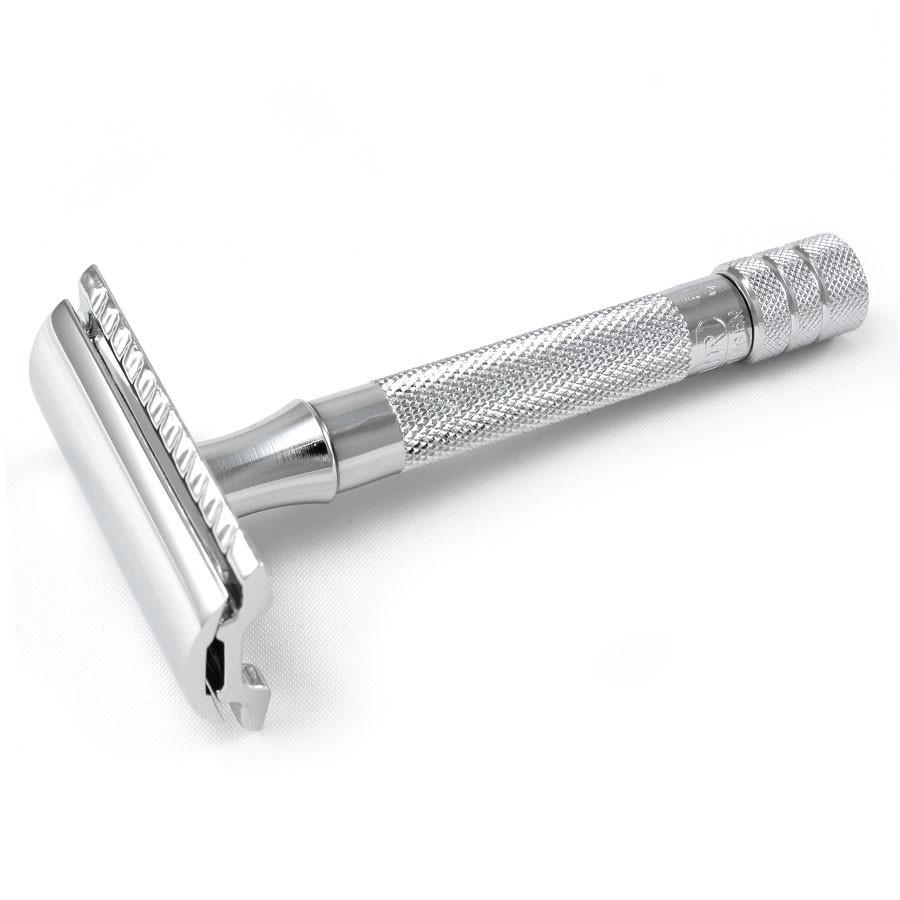 Similar to its name, mustache combs are used for combing mustaches. This small-handled comb is perfect for men who want an easy way to maintain their mustaches. Also, you can use this product as one of the tools to trim your mustache.
They come in different styles and sizes, so no matter what mustache style you have on your face right now, this tool will be able to help with all of it.
The mini size also comes in handy and is easy to carry anywhere.
Wallet comb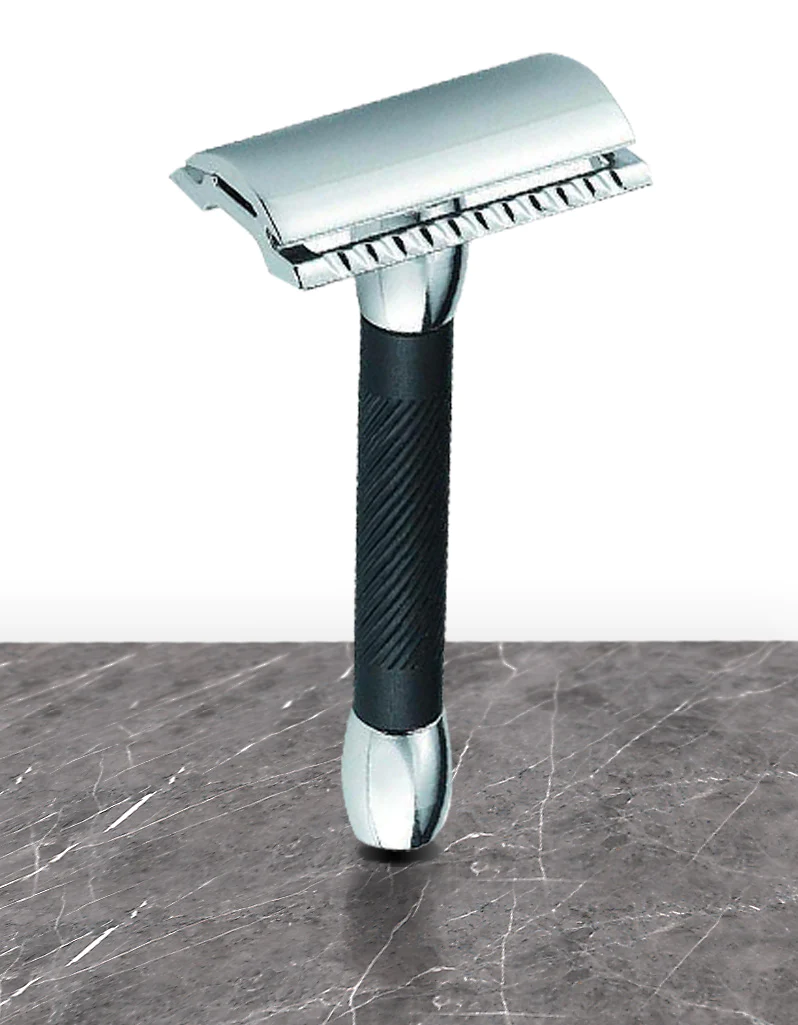 A wallet comb is a perfect answer if you're looking for a small, convenient way to keep your hair neat while on the go.
Many brands offer credit card-sized combs that will fit just fine in your wallet. Some come with two sides, so it's easy enough if one side gets dirty or wet. However, some also come in single sides.
Pocket comb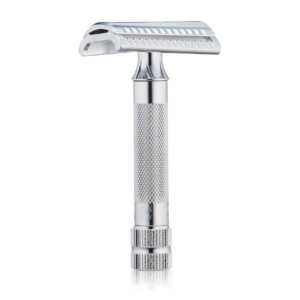 While a wallet comb can fit perfectly in your wallet, the pocket comb can fit just as perfectly in your pocket.
This pocket-sized beard comb is smaller in size compared to usual beard combs but larger than mustache combs.
Also, they usually come in a pocket folding model to make them more compact to bring anywhere.
7 Best Combs for Beards
With so many types of beard combs on the market, how do you know which is best? To narrow down your search, here are seven of the best beard comb products to consider:
Kent Handmade Coarse and Fine-Toothed Pocket Combs
Kent is known to be among the best premium brands of beard combs in the market. In fact, they have been making brushes for hair for more than 200 years!
This product comes with a set of three combs in different shapes and sizes, including the large one with half-fine and half-coarse teeth, the midsize one with fine teeth, and the pocket-sized one with very fine teeth. Each of these can be used for different types of beards and even mustaches.
You can either buy it in a set or buy it separately.
Key Benefits
Durable cellulose acetate material
Tactile, flexible, and strong
Rounded teeth
Suitable for wet or dry hair
Suitable for fine hair, coarse hair, and mustache
Burrows & Hare Double-Ended Ox Horn Comb
This 5 inches double-ended comb is made from selected Ox horn. Due to the nature of the horn, each item may vary in terms of its unique horn coloring.
This comb comes in medium size and is perfect for any beard. Moreover, it has double-ended teeth with half-fine half-coarse teeth so that any beard thickness can use smoothly.
The horn material is also durable and luxurious. It has similar attributes to plastic but with terrible side effects eliminated.
Key Benefits
Strong and durable
Quality horn material
Unique horn coloring
Double-ended teeth
Fit in the pocket
Beardbrand Large Cellulose Acetate Double-Ended Beard Comb
This 6.88″ x 0.125″ x 1.625″ beard comb is made from Italian cellulose acetate, hence the quality and durability. The good thing about this material is that it won't produce static during use.
It has double-ended teeth with different gaps, including fine and coarse ones. What we love about this product is that it comes in two vibrant, unique patterns: Blue Steel Pocket Comb and Jello Salad Large Comb, making it super eye-catching.
This product is suitable for everyone, whether their beards are thick or thin. If you seek a unique, antimainstream-patterned beard comb, this one is totally for you.
Key Benefits
Durable Italian cellulose acetate material
Handmade
Double-ended teeth
No static
Suitable for both thin and thick beard
Unique, vibrant pattern
Breezelike Wide Tooth Sandalwood Beard Comb
This small, wide-teeth pocket comb is made of wood with 100% natural fragrant green sandalwood. It is 3.7″ long in size, hence very handy to carry anywhere.
The finishing of this comb is pretty smooth, with a nicely polished surface. Due to its smooth wooden material, this product won't cause static and snags. On top of that, the wide teeth also help detangle beards without causing hair breakage.
What we love about this product is the calming sandalwood aroma of the material, making the grooming session well-experienced. You can also add oils or balms during use to maximize the calming sensation.
Key Benefits
Affordable
Smooth wooden material
Handmade
Easy to carry
Calming sandalwood aroma
The Art of Shaving Double-Sided Wood Beard Comb
This double-sided beard comb is crafted from quality Argentinian Green Sandalwood, making it durable with a light scent. It suits any beard type with its two types of teeth — fine and wide.
Also, the wooden material makes the experience of untangling hairs easier and helps apply beard oil. On top of that, the product is also durable as long as it is stored well in dry conditions.
The best thing about this product is that it comes with a leatherette storage pouch with a debossed logo of the brand. With the pouch, it is easier to carry the comb anywhere conveniently.
Key Benefits
Durable Argentinian green sandalwood material
Light natural scent
Double-sided for flexible use
Suitable for any beard types
Comes with a leatherette case
Augustinus Bader The Neem Comb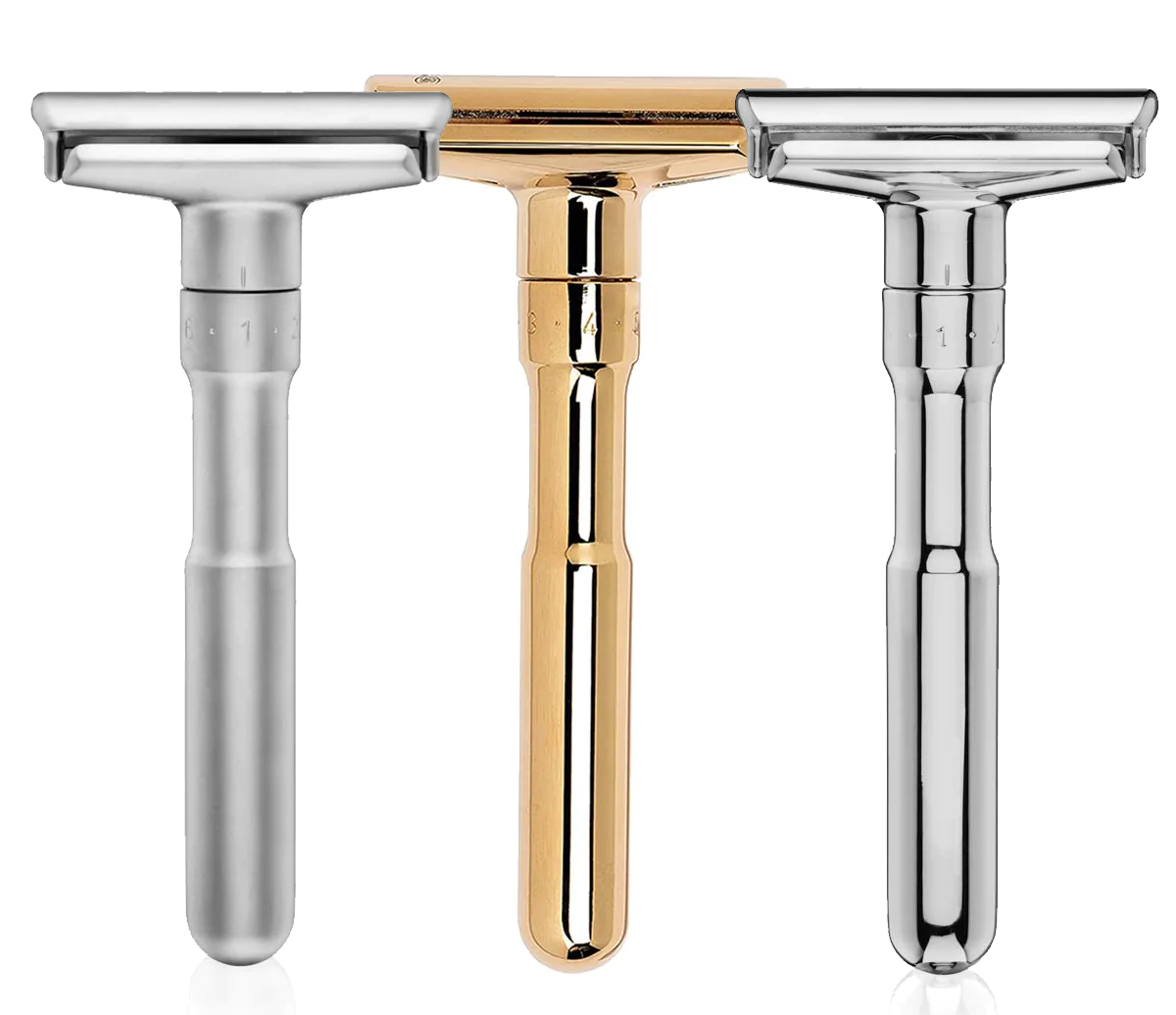 This product is made from Neem Wood, a material with antibacterial and antifungal properties. With quality material, this wide-teeth product will surely detangle your beard gently while preventing breakage.
What we like about this product is that you can use it not only for your beard but also for your hair. The dual function comes in handy and makes it more useful for any use.
Key Benefits
Antifungal and antibacterial Neem Wood material
Wide-teeth
Suitable for beard and hair
Gentle detangle
Ideal for all hair types and textures
Giorgio G87 Folding Mustache and Beard Comb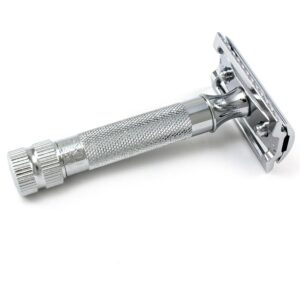 This 4.5 inches, fine-teeth comb is suitable for both mustache and beard. The best thing about this product is that it comes with a folding feature, hence the flexibility to store and bring it anywhere.
Made from quality cellulose acetate with a classic Tokyo Finish, this product is durable enough for the long run. Moreover, the saw-cut, polished material will make it smoother to glide through your beard.
However, this comb is more suitable for a fine beard than the coarse one.
Key Benefits
Flexible folding feature
Classic Tokyo Finish
Durable cellulose acetate material
Most suitable for fine hair
Most Frequently Asked Questions
Are wooden beard combs better?
The short answer is: yes, they are better than other materials.
Wooden is among the best materials for beard combs. In fact, this is one of the best combs for beards that can glide more smoothly through beard hair with a minimal tug or pull compared to other materials.
Also, this material is more durable, so it is suitable for the long run. On top of that, this beard comb plays a great role in spreading beard styling products, such as beard oil, more evenly.
With all of the benefits offered, wooden beard combs are indeed better than beard combs made from other materials.
Are metal combs good for beards?
No, metal combs are not good for beards.
Different from wooden materials, beard combs made out of metal usually don't have smoothly-cut edges, making them more irritating for your skin.
Moreover, metal can cause static when used repeatedly to comb your beard, making it harder to shape.
Conclusion
Beard combs are a one-stop solution to keep your beard in shape with minimal effort. This tool also comes in different types and materials to cater to your needs.
So, what are the best combs for beards? Ultimately, it depends on your preferences and needs. From the luxurious Kent Handmade Coarse and Fine Toothed Pocket Combs to the vibrant-patterned Beardbrand Large Cellulose Acetate Double-Ended Beard Comb, the choice is limitless.
We hope our review of the best combs for beards can help you narrow down your options and make a decision about which one will work best for you.