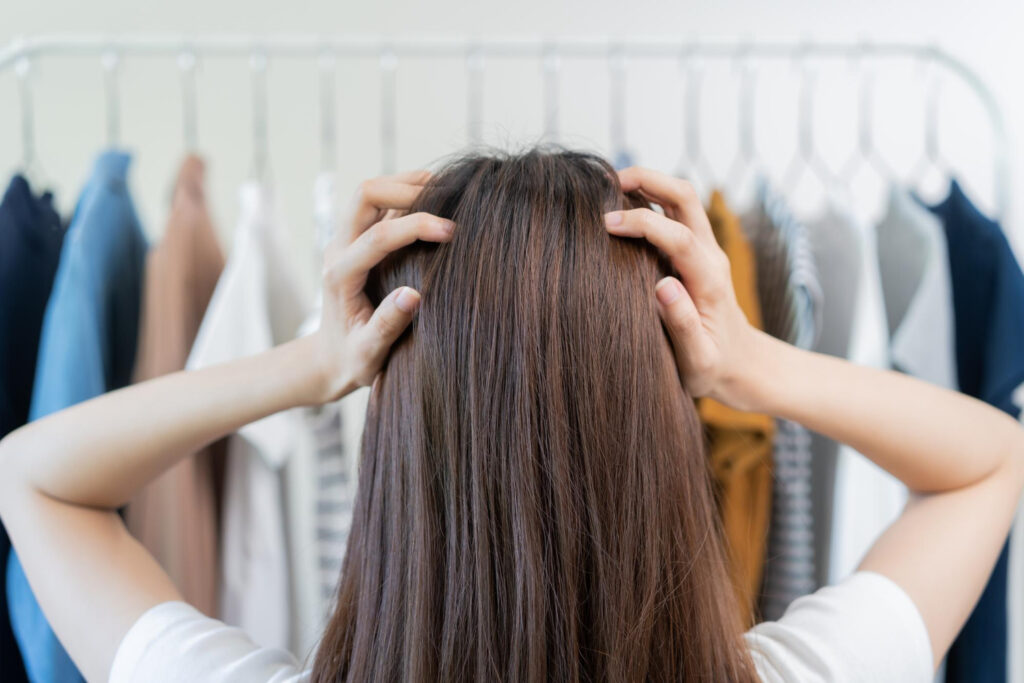 Flake-Free Forever: Proven Dry Scalp Treatment Methods
A dry scalp can be a persistent source of discomfort and self-consciousness for many individuals, leading to itching, flaking, and redness that can disrupt daily routines. Luckily, there are numerous at-home dry scalp treatment remedies available to alleviate this condition and support healthy hair growth.
The effectiveness of these treatments may vary depending on the severity of your dry scalp. Explore the following methods to find the best approach for maintaining a comfortable and healthy scalp!
What is a Dry Scalp?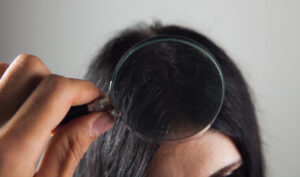 A dry scalp is a condition characterized by irritation and inflammation of the skin on the head. It can be triggered by various factors, including allergies, changes in weather, stress, or reactions to specific products like shampoos.
Effective treatments for relieving dry scalp symptoms include using moisturizing shampoos and oils, utilizing specialized medications, or implementing lifestyle changes. Addressing this issue can help alleviate itching, flaking, and discomfort.
What's the Difference Between Dandruff and a Dry Scalp?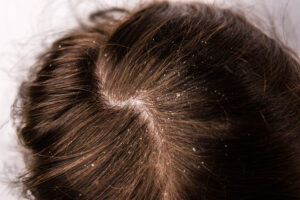 Dandruff occurs when skin cells on your scalp shed too rapidly, resulting in the accumulation of white or grayish flakes that can be seen on clothing and in your hair. These flakes can lead to irritation, itching, and redness.
Conversely, a dry scalp is characterized by a lack of natural scalp oils, which can result in flaking and itching. Unlike dandruff, a dry scalp does not produce large, visible flakes but rather small, thin flakes that adhere to the scalp and are barely noticeable to the naked eye. This condition is often caused by environmental factors such as cold weather, low humidity, or the use of specific hair styling products.
What Causes a Dry Scalp?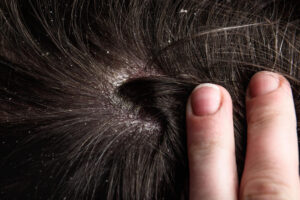 A dry and uncomfortable scalp can result from various factors, such as:
Dandruff
Changes in weather
The use of harsh hair care products
Elevated stress levels
Skin conditions like psoriasis or eczema
Identifying the specific causes of your dry scalp is crucial for determining the most effective course of treatment. In some instances, a straightforward switch to a different shampoo or lifestyle adjustments like increasing water intake might resolve the issue.
If needed, seek guidance from a dermatologist who can provide professional advice on managing and alleviating this problem.
Remedies That Work
Use a Gentle Shampoo and Moisturizing Conditioner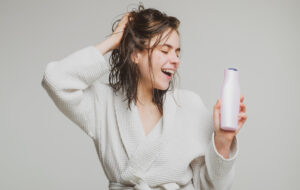 Dealing with a dry scalp can be quite uncomfortable and might lead to skin irritation. Luckily, finding relief is possible with the right shampoo and conditioner.
When selecting these products, it's essential to opt for ones that are gentle on both your hair and scalp. Avoid products that contain harsh chemicals or strong fragrances, as they can potentially worsen the irritation on your sensitive skin.
Baby shampoo and moisturizing conditioners are often excellent choices for individuals with dry scalps, as they tend to have milder ingredients.
Moreover, using a conditioning treatment post-wash can help replenish the lost moisture in your scalp. If your condition is more severe, you might also consider medicated shampoos or topical creams to address the dryness and itchiness effectively.
Try a Hot Oil Treatment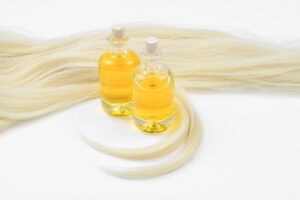 Hot oil treatments offer an effective way to nourish and alleviate a dry, flaky scalp from the comfort of your home. Here's a step-by-step guide to get you started:
Select an oil that aligns with your preferences and needs. You have the option of using natural oils like olive or coconut, or you can opt for store-bought products such as jojoba or argan oil.
Warm the chosen oil by placing it in the microwave for around 30 seconds or less. Ensure it's not too hot by testing a small amount on your hand before applying it to your scalp.
Massage the warm oil gently into your scalp, then use a wide-toothed comb to brush through your hair.
Allow the oil to sit on your scalp for a minimum of 10 minutes. Afterward, rinse it off using lukewarm water and follow up with your regular shampooing routine.
To maintain a healthy scalp, repeat this process approximately once every ten days.
Drink More Water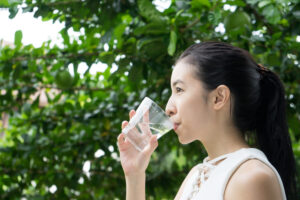 Staying well-hydrated by drinking an ample amount of water is crucial for maintaining skin and scalp health. Proper hydration contributes to moisturizing your scalp, which in turn helps prevent itching, flaking, and irritation.
In addition to benefiting your skin, drinking plenty of water aids in detoxifying your body, ultimately enhancing the effectiveness of any dry scalp treatments you may be using.
The key is to ensure you consume an adequate amount of water each day, which typically amounts to 8-10 glasses or 2-3 liters. Consistently following this hydration routine can offer long-term relief from dry scalp concerns.
Buy Some Defensive Products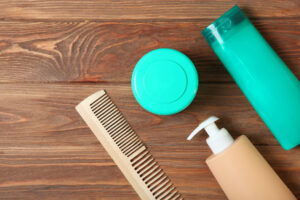 Defensive hair care products like shampoos, conditioners, masks, and leave-in treatments are designed to nourish your scalp and help it maintain its natural oils.
Incorporating these products into your hair care routine can ensure that your scalp stays hydrated even between washes.
In addition to using protective products, it's important to make some changes to your showering habits when dealing with a dry scalp. Opt for lukewarm or cooler water temperatures when rinsing off shampoo and conditioner.
By combining these defensive hair care products with a proper hair care routine, you'll likely experience relief from dryness in a relatively short time.
Diet Changes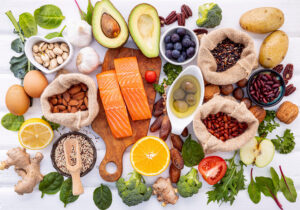 There are several straightforward lifestyle adjustments and dietary changes that can provide relief from dry scalp symptoms. Here are five dietary changes that may help alleviate your dry scalp:
Increase Healthy Fats: Incorporate foods such as avocados, olive oil, nuts, and fatty fish into your diet.
Consider Vitamin E: Try taking a daily vitamin E supplement or include more vitamin E-rich foods like leafy greens, beans, eggs, and fortified dairy products in your meals.
Reduce Sugar Intake: Opt for whole food sources of sweetness, such as apples, pears, berries, and bananas.
Prioritize Protein: Include lean meats, poultry, fish, or tofu in your weekly meals for an added protein boost.
Stay Hydrated: Aim for at least eight glasses of water daily or include more hydrating vegetables like cucumber or celery in your daily meals.
DIY Methods
Essential Oils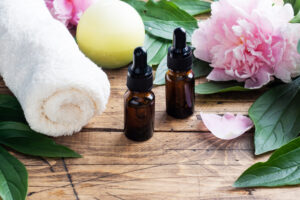 Using essential oils is a well-known remedy for addressing dry scalp symptoms. Many individuals have discovered that a combination of essential oils can effectively alleviate itching, flaking, and redness.
Some of the top choices for hair oil include tea tree oil, lavender oil, rosemary oil, peppermint oil, and coconut oil. Apply these oils to your scalp and gently massage them before washing your hair. You'll experience a soothing and hydrating effect on your scalp.
Coconut Oil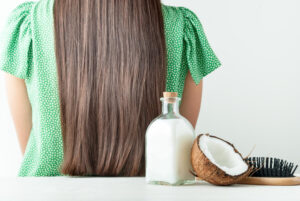 Coconut oil can work wonders for a dry scalp. To treat this condition, simply apply a small amount of melted coconut oil directly to your scalp, massage it into your skin, and leave it on for at least 10 minutes before washing your hair as usual.
Since it's an all-natural ingredient, coconut oil can also promote hair growth, making your hair longer, thicker, and faster-growing.
Apple Cider Vinegar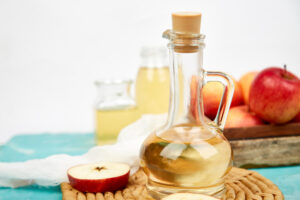 You may have heard of apple cider vinegar being used in skincare, but it's also effective for treating a dry scalp. To refresh your scalp, mix half a cup of water with a few drops of apple cider vinegar. Massage this mixture into your scalp and leave it in for 15 minutes. This allows the vinegar's antimicrobial properties to eliminate bacteria and fungi that can cause itching and exfoliate dead skin cells from your scalp.
Aloe Vera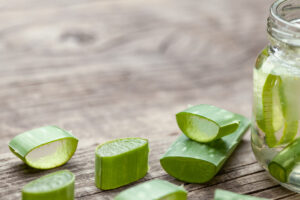 Incorporate aloe vera into your hair care routine for a soothing scalp treatment. Aloe vera's anti-inflammatory and moisturizing qualities can help alleviate skin irritation, provide scalp comfort, and maintain scalp health.
To benefit from these properties, apply aloe vera gel or extract from the plant to your scalp and leave it on for 10 minutes before rinsing it off.
How Can Dry Scalp be Prevented?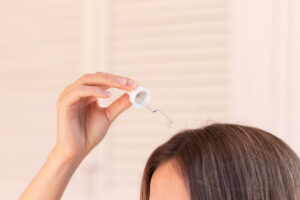 To maintain a healthy and moisturized scalp while preventing dryness, consider these steps:
Avoid excessive heat styling, which can strip away natural scalp oils.
Use lukewarm water, not hot, when washing your hair, and be gentle while cleansing the scalp.
Incorporate moisturizing shampoo, conditioner, and other specialized hair products into your routine.
Stay well-hydrated by drinking an adequate amount of water throughout the day to promote skin hydration from within.
Frequently Asked Questions
When should you see a dermatologist for a dry scalp?
If you continue to experience a dry scalp despite following the recommended steps above, or if you have any concerns like persistent itching, unusual bumps, or excessive redness, it's advisable to consult a dermatologist. A dermatologist can conduct a thorough evaluation, provide an accurate diagnosis, and develop a tailored treatment plan to address your specific dry scalp condition.
Conclusion
In summary, having a dry scalp is a common issue, but it's manageable. You're not alone in experiencing this condition, and there are treatments and preventive measures to alleviate it. Give one of the dry scalp treatment methods mentioned above a try and determine which one works best for you through experimentation. With some trial and error, you can find a dry scalp treatment that keeps your scalp healthy and well-hydrated!