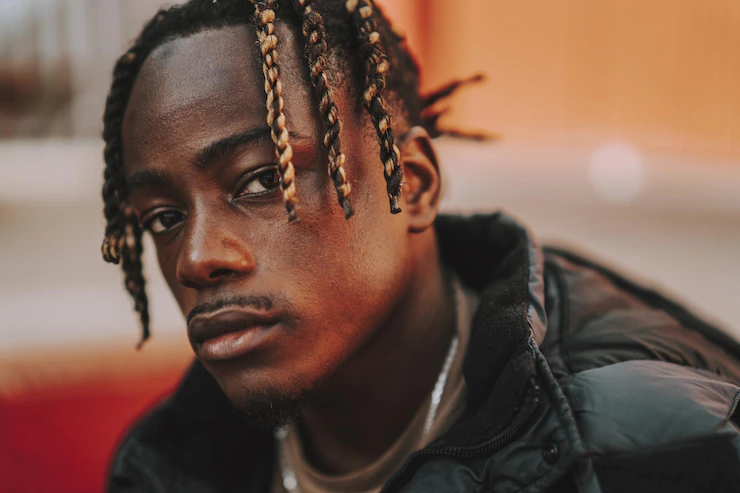 Cornrows, or boxer braids, are one of the most protective low-maintenance hairstyles. Living up to its name, this hairstyle has a similar appearance to rows of corn. This hairstyle has been infamous for as long as we can remember, especially among black men.
The cornrow hairstyle has traditionally been an African braiding style. Though it is currently gaining worldwide popularity, we recommend being wary of cultural borrowing and paying respect where credit is due.
You can braid cornrows in different ways, but they all start from the hairline and go down toward your neck. Many may think cornrow hairstyles are better suited for casual events, but the styles that we show that they can be done on any occasion.
Look for ten stunning cornrow braids that will make you look stylish in no time!
10 Best Cornrows Hairstyles
Simple Cornrow Hairstyle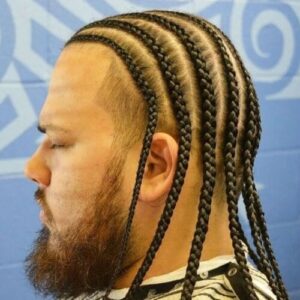 This hairstyle is the simplest one on the list, yet it never ceases to lift up your look. The braids in Simple Cornrow hairstyle are of medium thickness.
Usually, people put on gold accessories to add a touch of glam to the overall appearance of this hairstyle.
You don't have to have long hair to achieve this look; medium or short hair can pull it off, too! If you currently have a shoulder-length hairstyle, then it is perfect to start using this hairstyle.
Crown Cornrow Braid Styles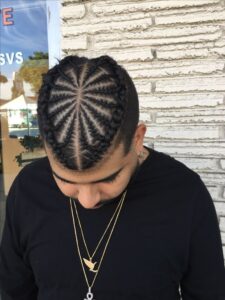 Channel your inner royal aura with this crown-look-alike hairstyle. Though this Crown Cornrow Braid style features a more complicated technique for beginners, it is worth a shot.
The center part of this hairstyle is regular braid cornrows, while the outer part is a thicker crown-shaped braid. You can choose any braid pattern for the center part according to your preferences. However, please ensure that the crown-shaped outer part tops it off precisely.
Big Cornrow Hairstyle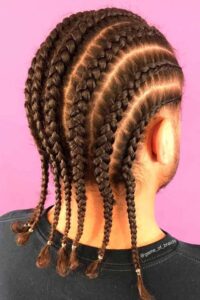 Similar to its name, Big Cornrow features thicker braids, hence the suitability for you who have thick hair. That way, carrying out the aspired final look will be easier.
There are a lot of Big Cornrow patterns that you can choose, such as straight lines or zigzag lines — the choice is up to you!
Side Cornrows for Men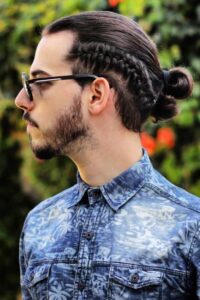 The side cornrow hairstyle is a fresh take on the classic, and it works best for people with large foreheads or receding hairlines.
To get this hairstyle, start braiding at your center part (or side)and do it downward instead of backward like usual. You can choose to braid all of your hair or combine it with half top-part undone to achieve a twist with your natural hair.
This way, you will have a flattering original look!
Half Cornrow Hairstyle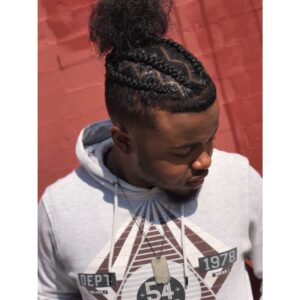 Have no time to do a full braid? Take it easy; you don't always have to braid your hair fully; try the Half Cornrow hairstyle!
This style only requires you to braid halfway through. It will be nice if your textured coils make their grand appearance at the back to make your hair stand out more!
Feed In Cornrow Hairstyle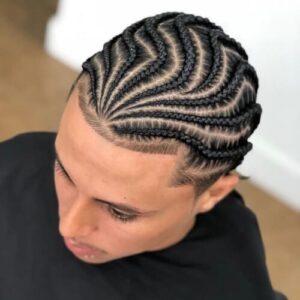 The Feed In Cornrow hairstyle has its own uniqueness, which is the gradual addition of thickness of the braids. To put it simply, you have to start the braid small near the hairline. Then, slowly increase the thickness as they flow down the head.
You can also use various styles of patterns to put more statements to it. The result will be mesmerizing hairstyle!
Tyga Braids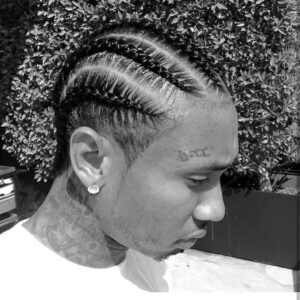 Yes, we're talking about the infamous rapper Tyga. Tyga is known for having simple front-to-back cornrows with easygoing patterns of braids.
If you take a closer look, his hairstyle is similar to the Feed In Cornrow hairstyle. However, it is way simpler all the way. Try out this look and feel the sensation of being a star in no time!
Jumbo Cornrows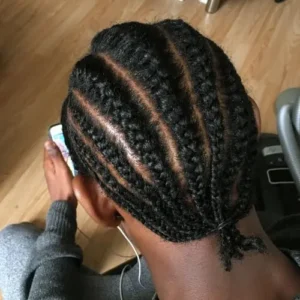 The bigger, the merrier! This hairstyle is a one-stop solution for those whose time is limited. Are you the one?
If so, try braiding your hair with jumbo braids to save time! This braid is big on the front and slowly gets narrower near the base of the neck. Trust us; your braiding session will be quicker with a stand-out result!
Bryce Harper Cornrows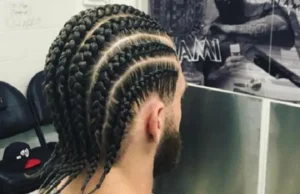 Another famous person with signature cornrows is Bryce Harper, the well-known right fielder in the American baseball team Philadelphia Phillies. He is reported to have had cornrows back then in 2017.
What makes it the talk of the town is that he has straight hair instead of curly, coiled one. The braids style itself is pretty simple: big braids that slowly become bigger to the base of the neck. At a glance, his hairstyle is similar to the Feed In one. However, the size difference between the front braid to the back braid is a little.
If you have straight hair, it is the perfect time to try this one out!
Mohawk Cornrow Hairstyle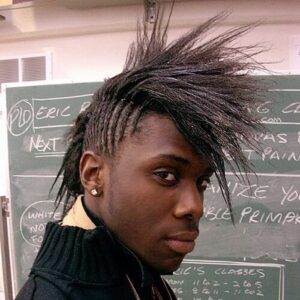 If you're interested in punk hairstyles like a mohawk but don't feel quite ready to take the plunge, there are other options to consider. One alternative is the Mohawk Cornrows style, which combines elements of both cornrows and a traditional mohawk. This style features shaved or buzzed sides with a strip of hair left down the center of the head, which is braided into cornrows.
To achieve this style, you must braid both sides of your hair and let the top part be mohawk. This temporary mohawk is definitely going to give you the same rebellious vibe!
Conclusion
The cornrows hairstyle is the best solution to style up your hair in a way you have never been. Whether you're looking to switch up your style or are just starting to experiment with braids, these ten best cornrow hairstyles for men will have you looking sharp.
From the classic Simple Cornrows to experimental Mohawk Cornrow styles, there's a look here for everyone. So get creative and start experimenting with this versatile hairstyle right away!