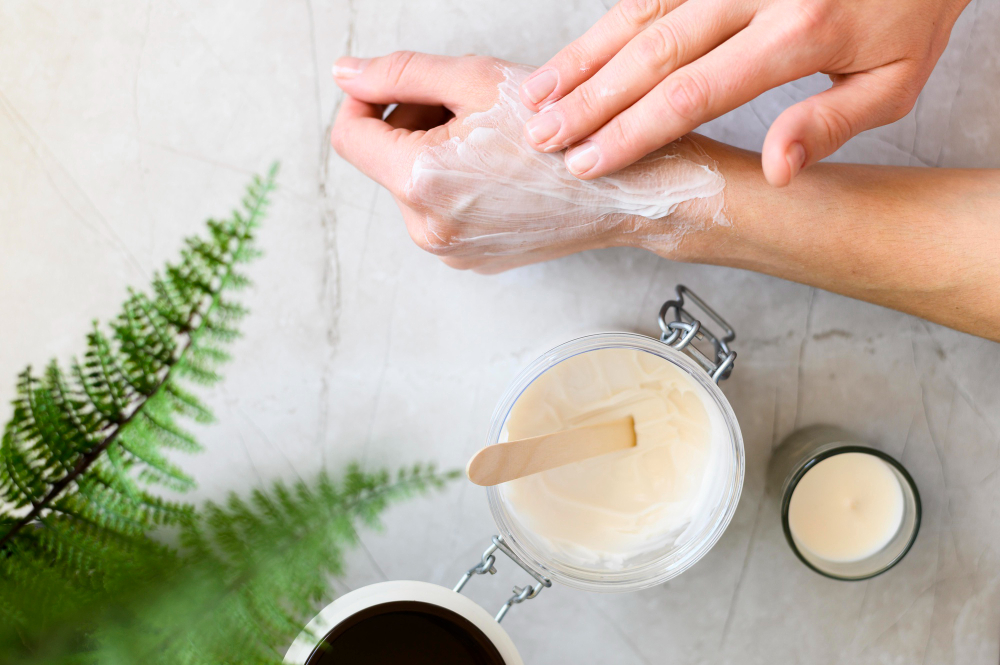 The Best Body Butter for Dry Skin That Really Works!
Tired of struggling with dry and sensitive skin? Say goodbye to those rough and uncomfortable patches with the best body butter for dry skin.
Our team has done the research and analysis for you, and we've compiled a list of the top five body butter that will leave your skin feeling smooth, hydrated, and nourished.
If you're searching for either whipped body butter or a gentle product that suits sensitive skin, you've come to the right place. Our list of top-rated body butter products will provide you with a luxurious experience that you won't forget.
Get ready to pamper yourself with these exceptional body butters!
5 Best Body Butter For Smooth And Hydrated Skin
Achieve smooth and hydrated skin with our carefully curated list of the 5 best body butter for dry skin!
Cetaphil Moisturizing Cream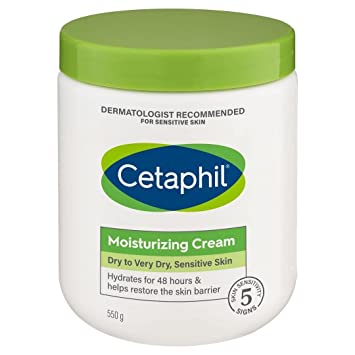 This cream is ideal for those with sensitive skin as it is free from any scent. The formula's blend of emollients and humectants work synergistically to moisturize and safeguard your skin.
The non-greasy texture is easily absorbed, giving you smooth and flexible skin. Additionally, this budget-friendly cream contains no natural butter but instead includes glycerin and panthenol for extra hydration, as well as sweet almond oil for added nourishment.
Key Features:
Perfect choice for sensitive skin
Non-greasy
Budget-friendly
Josie Maran Whipped Argan Oil Body Butter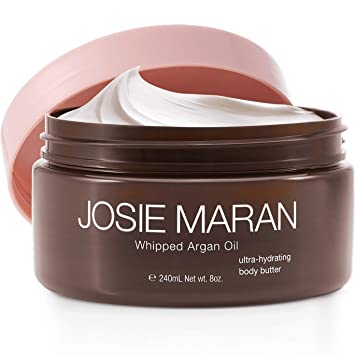 Josie Maran Whipped Argan Oil Body Butter is made with 100% pure argan oil, making it an excellent choice for dry skin. The addition of shea butter and avocado oil ensures that your skin stays moisturized for a long time.
The texture is light and airy, making it easy to apply and giving you a luxurious experience. The scent is balanced and contains antioxidants to nourish and protect your skin.
Key Features:
Pure argan oil
Balanced scent
Light texture
Weleda Skin Food Body Butter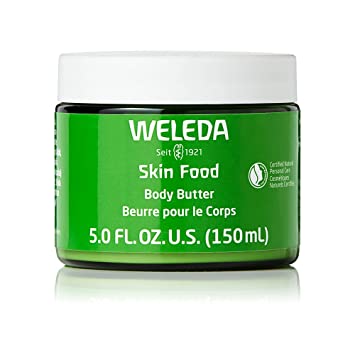 Experience the benefits of the affordable Weleda Skin Food Body Butter, specially formulated for dry and rough skin.
Enriched with organic sunflower seed oil, beeswax, shea butter, and cocoa butter, this body cream is designed to soothe, protect, and deeply moisturize your skin.
It is also free of synthetic fragrances and preservatives, making it suitable for those with fragrance sensitivities. Packaged in recyclable packaging, our body butter helps to maintain your skin barrier, leaving your skin feeling soft, supple and rejuvenated.
Key Features:
Includes natural ingredients
Fragrance-free
Recyclable packaging
Petal Fresh Body Butter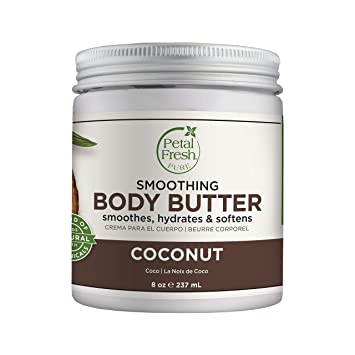 Indulge in our budget-friendly and ultra-nourishing body butter that deeply moisturizes and replenishes your skin's moisture barrier.
This thick body butter is formulated with a luxurious blend of shea butter, coconut oil, argan oil, and mango seed butter that hydrates your skin and provides protection from damage with antioxidants and vitamins.
Its cruelty-free formula is free of parabens, sulfates, and phthalates, ensuring that it is safe for all skin types. You can choose the perfect body butter to suit your needs with six formulations available.
Please note that Petal Fresh Body Butter is only available for purchase online.
Key Features:
Contains antioxidants
Cruelty-free formula
Six formulations available
Bliss Lemon + Sage Body Butter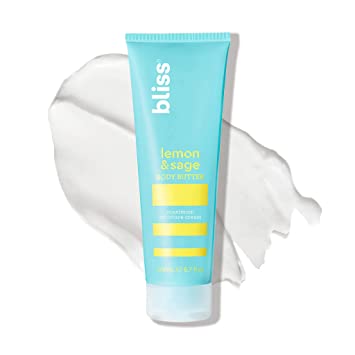 Formulated with a blend of refreshing lemon and sage extracts, Bliss Lemon + Sage Body Butter leaves your skin smelling clean and fresh. The non-greasy texture absorbs quickly, making it ideal for daily use.
Apply our body butter generously to soothe and nourish even irritated skin and experience smooth and hydrated results.
With its huge size, this body butter is designed to last and comes with a convenient pump for easy application. Even though it's only for a limited size.
Key Features:
Available in huge size
Fresh and clean
Non-greasy
Frequently Asked Questions
How is body butter different from body lotion?
Body butter is a more prosperous and healthier option than body lotion, as it has a thicker consistency and contains higher concentrations of oils and butter. These ingredients, rich in essential fatty acids, deeply hydrate and protect dry skin, providing intense moisturization.
On the other hand, body lotion is lighter in texture and absorbs more quickly, making it suitable for daily use as a lighter moisturizing option.
Is body butter better than lotion for dry skin?
It depends on your skin's specific requirements. For those with dehydrated skin, body butter is recommended as it offers a higher level of hydration and protection. Its rich formula is often enriched with nourishing ingredients such as hyaluronic acid.
However, if you have normal to mildly dry skin, body lotion may be adequate to fulfill your moisturization needs.
Who should use body butter?
Body butter is ideal for individuals with dry or rough skin or those residing in dry climates, as it offers intensive hydration and nourishment. Moreover, it can be beneficial for those seeking to prevent premature aging and safeguard their skin against environmental damage.
Conclusion
Selecting the perfect body butter can work wonders for transforming your dry and rough skin into a state of smoothness and hydration.
When deciding, consider your skin's specific needs and choose the one that suits you best. With the best body butter for dry skin, you can bid farewell to dryness and welcome healthy, radiant skin.