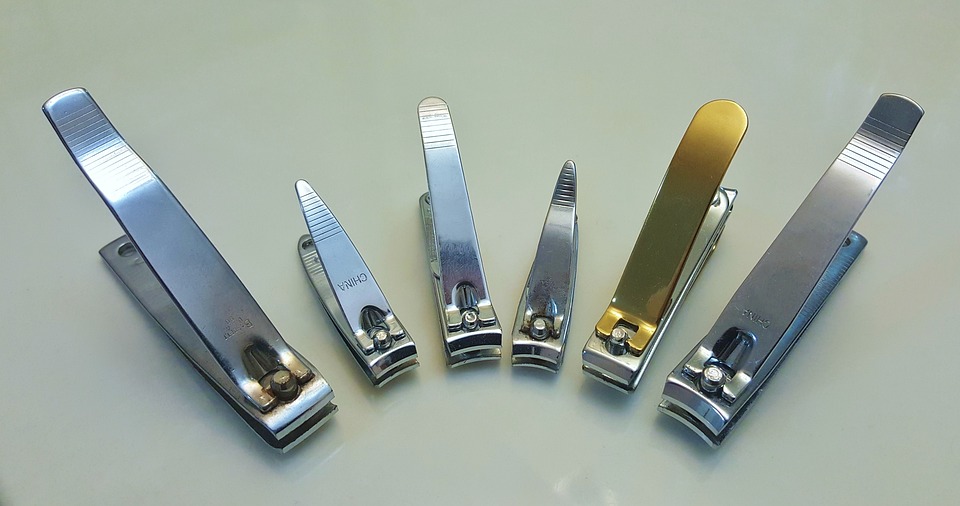 For gentlemen, hands can make a stunning impression. That's why taking your time to take care of your hand is vital during grooming sessions, including your nails.
Unlike shaving or trimming, nail clipping may sound too burdensome for some. However, you must do this agenda regularly to have immaculate nails to show off.
Therefore, a nail clipper is essential for any well-groomed man. Regardless of the short or long nails' shape or thickness, it is important to get a quality nail clipper for the best results.
But not all nail clippers are created equal, and some can be quite dull or break easily.
If you're jumping into this nail clipper scene, choosing the best nail clippers might be confusing. But don't worry; we're here to help!
To help ensure your manicure looks flawless and gives the best trimming job possible, here are the ten best nail clippers for men.
10 Nail Clippers for Men
Are you looking for a set of quality nail clippers that will help you keep your nails looking neat and tidy? Look no further than our list of the ten best nail clippers for men. Say hello to perfectly grooming tips for hands with these nail clippers below.
Green Bell G-1008
This Japanese brand is a great pick for a first-timer in nail clipping. Made from stainless steel, these nail clippers are guaranteed to have long durability with no sign of rust.
On top of that, the blades are sharp enough to trim even the hardest nails. That way, you don't have to put too much effort while clipping your nail; it will surely do its job properly.
Moreover, the large size and wide gap make it most suitable for men. On top of that, the big size also makes the grip tighter and sturdier.
Its razor-sharp blades will give you a nice, clean trim, hence the minimal chance of filling your nails afterward.
However, this product also comes with a built-in nail file to ensure you get the smoothest finish.
Key Features
Large size
Wide gap
Built-in nail file
Durable stainless-steel material
Razor-sharp blades
Seki Edge SS-112 Stainless Steel Nail Clipper
Another Japanese brand on the list! This brand took its inspiration from a city known as the sword capital of Japan, Seki—hence the name.
Made from zinc alloy die-cast with curved Japanese stainless-steel blades, this nail clipper offers nothing but clean, precise trim—say goodbye to jagged edges!
The lever of this nail clipper is designed to make it easier for seniors and those with arthritis or grip issues. It includes ridges on the handle, which give you a better hold so that your nails don't slip through easily. Plus, its ergonomic design means less chance of confusion while using these sharp blades.
With a robust combination of modern technology and centuries-old expertise, this nail clipper is indeed the best choice for a clean, flawless cut.
Key Features
Strong, durable Japanese stainless steel material
Curved blades
Ridged lever for better grip
Ergonomic design
Sharp blades
Muji Nail Clippers With Cover
This Muji nail clipper is made from nickel-plated steel material, which is, sadly, not rust-resistant. However, this product comes with a plastic cover to protect the body. Thus, it won't rust that easily.
Despite the material not being rust-resistant, this product still provides precise cuts for your nails with its curved, sharp blades. Moreover, the etched lever can also be used as a nail file, so it is more ergonomic to use.
What we love about this product, aside from the plastic cover, is that it comes with two size selections: small and large. Therefore, it can cater to your nail-clipping agenda, whether you have small or large hands.
Key Features
Sharp blades
Etched lever
Available in two sizes
A plastic casing
Hawatour Toenail Clippers
This product comes with a straight edge and is designed for toenails. According to podiatrists, the straight edge is useful to prevent ingrown toenails.
Made from stainless steel, this nail clipper is rust-resistant and has great durability. Moreover, it also comes with a tiny tin to store this product safely.
Then, the handle is anti-slip and has a built-in nail file to make it handier, as opposed to the retractable version.
The black, polished enamel finish gives this toenail clipper a bold statement for men compared to other nail clippers in the market.
Key Features
Straight-edged to prevent ingrown toenails
Durable stainless steel material
Built-in nail file
Sleek, bold black color
Anti-slip lever
Comes with a tin storage
Tweezerman Stainless Steel Toenail Clipper
Actually, this clipper comes in a pack of two: a toenail clipper and a fingernail clipper. The toenail clipper is bigger in size than the other one.
This toenail clipper doesn't have a nail file, so that it might be a downside for some. Luckily, this clipper comes with a straight edge with sharp stainless steel blades to make it easier to cut through nails, even the hard ones. With its material, it is guaranteed that this clipper has high durability.
Design-wise, it has a black lever with a silver body, making it anti-monotonous.
If you're looking for a simple and affordable toenail clipper product with great performance, consider giving this one a try.
Key Features
Durable stainless steel material
Sharp blades
Straight edge
Affordable
Kaasage Professional Toenail Clippers
Care to go the extra mile with a more professional tool? This product is a great choice.
If you're wondering what's so special about this product, the answer will likely rely on its shape.
It has a plier-like shape with handles made of thick rubber. This professional-grade toenail clipper is designed to tackle even the hardest nail with its ultra-sharp, curved blades.
Another reason to love this product is the durable stainless steel material. This material is known to be corrosion and rust-resistant, hence its high durability.
However, you might need more time to familiarize yourself when using this product since it is different from other basic toenail clippers products in the market.
Key Features
Professional-grade clipper
Rubber thick handles
Durable stainless steel material
Sharp curved blades
Sturdy grip
Harperton Nail Clipper Set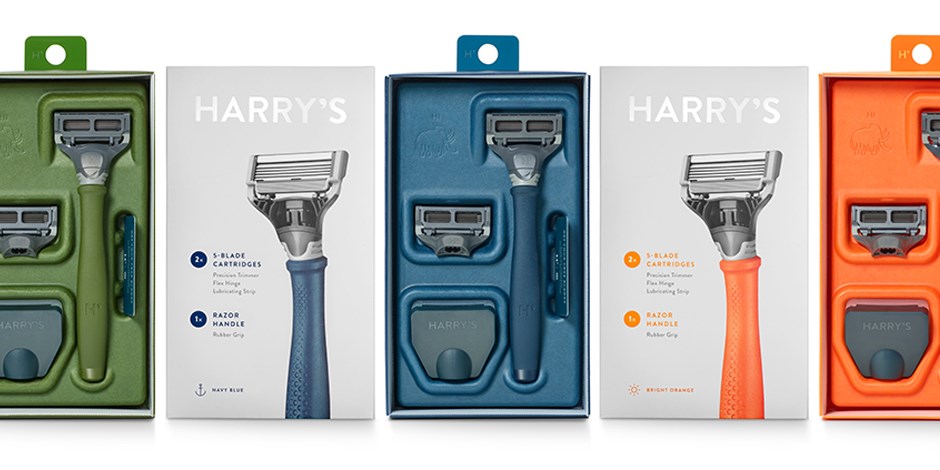 Comes in a zippered PVC pouch; this product consists of two multi-purpose nail clippers in two different sizes. By choosing this product, you will no longer need to look for separate fingernails or toenail clippers since the set can be used for any nails.
This product has sharp, curve-edged blades made of stainless steel that will trim your nail precisely — it nailed all nail types! Moreover, it has a handy design that won't easily slip from your hand during use.
Harperton's nail clipper set is indeed a nice option for travel-sized nail clippers offering multi-purpose functions for your nail.
Key Features
Two sizes of clippers
Comes in a zippered PVC pouch
Sharp, curved-edged blades
Durable stainless steel material
Easy to bring everywhere
New Huing Podiatrist Toenail Clippers
Another professional-grade toenail clipper on the list comes from New Huing with their Podiatrist, Toenail Clippers. This product is specifically designed for people with problematic nails.
Made from surgical stainless steel material, this clipper has enhanced durability. On top of that, it has non-slip ABS material handles for convenient use.
When it comes to trimming, the performance of this product is no joke. The curved blades are razor-sharp and will cut through the thickest nails in a clean cut. Also, it can tackle ingrown nails easily.
In addition, the flexible, wide-open jaws play a great role in trimming thick nails precisely. With the help of its pointy tip, you will reach deep into the nail's groove smoothly.
However, consider giving it a pass if you're not that pro at using the product.
Key Features
Professional-grade
Podiatrists approved
Razor-sharp and curved-edged blades
Pointy blade tip
Flexible, wide-open jaw
Soft and sturdy handles
Yougai Stainless Steel Manicure and Pedicure Set
A complete package of nail care is the best way to describe this product. Yougai's all-in-one set is the reason why people cancel their manicure and pedicure appointments!
Coming with an 18-piece clipper set, this product caters to your perfect grooming needs. From cuticle pusher to callus remover, this set has everything that you need.
Whether you're aiming for basic tools or fancy complete nail care tools, this set is a great investment in the long run, especially with its durable stainless steel material.
You can use this set for clipping your fingernails, toenails, and basically anything you want with your nails. It's okay if you need help understanding the function of each tool at first; you'll get it through practice.
Key Features
18-piece clipper set
Complete tools for pedicures and manicures
Quality set
Suitable for various nail grooming needs
Clipperpro Omega Select Fingernail Clipper
Clipperpro designed this product with a big plastic handle to make it easier to use. On top of that, the blade head can swivel 180° smoothly.
With those features, this product is a great help for people with mobility issues, arthritis, and even Splichal notes due to its flexibility and convenience during use.
In addition, the stainless steel material also helps in making this product have high durability in the long run.
However, this clipper is rather expensive compared to most nail clippers on the market. But its benefits make it worth trying.
Key Features
Big plastic handles
Swivel blade head
Straight blades
Easy to control
Durable stainless steel material
Suitable for people with mobility issues, arthritis, or Splichal notes
Most Frequently Asked Questions
What is the difference between a nail cutter and a clipper?
There is no difference between these two; nail cutter is just another name for nail clippers.
Both nail clippers and nail cutters is a cutting tool whose blade closes when cutting the nail. The lever is held by pressing it down to trim the nails.
Often, many use these two words interchangeably. Therefore, there's no need to be confused about these two terms.
Conclusion
As a man, finding the best nail clippers for your needs can be challenging. With all of the different brands and models on the market, how can you know which one will work best for you?
We've taken the guesswork out of it by doing deep research to find some of the most popular nail clippers and narrowing it down to our top ten picks.
Each of these products has its own key features that stand out. Choose the one that suits your need the most!