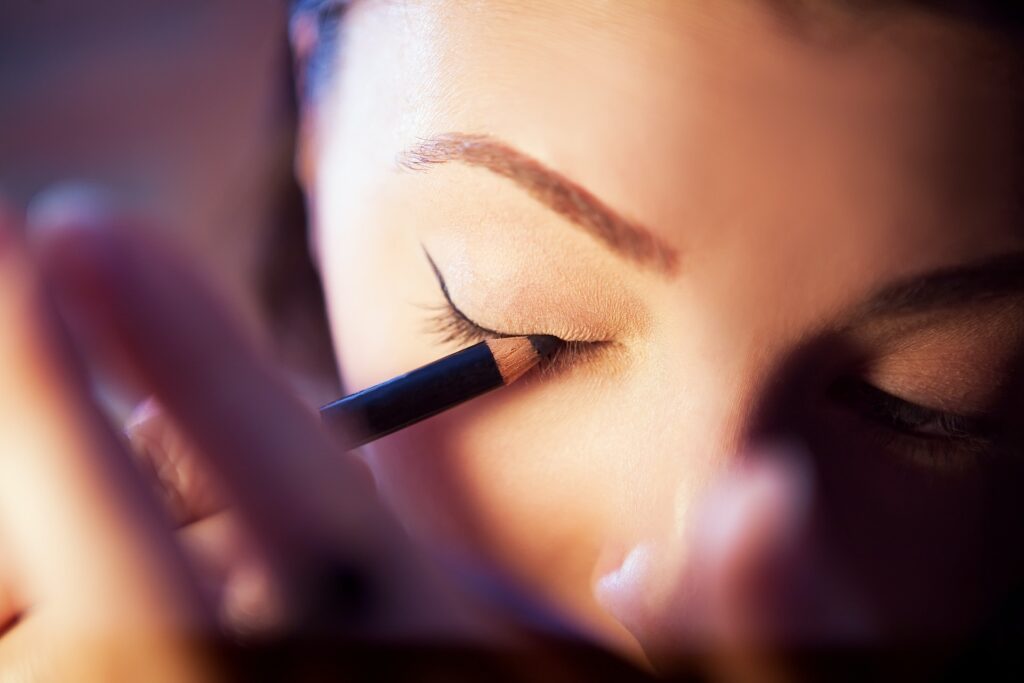 Get That Perfect Line: 7 Best Eyeliner for Beginners
Let's face it: eyeliners are among the most complex makeup item to apply properly — let alone make it even on both eyelids! If you're a makeup enthusiast just starting to dip your toes into the world of cosmetics, you're probably searching for the best eyeliner to start easy.
While the array of colors, textures, and options available can be confusing, we have carefully made a curated list of the best eyeliner for beginners.
Whether you're drawn toward classic pencils or fancy gels, this guide will help you find your perfect match. Keep reading to find out the best eyeliner for beginners!
The 7 Best Eyeliners For Beginners
From plain black to bright colors, these products provide various options for you. Check them out!
Kat Von D Tattoo Liner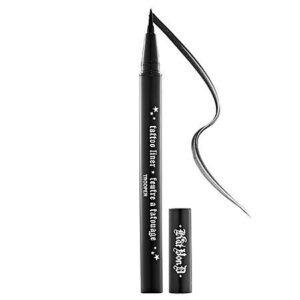 If you're a beauty enthusiast — though you're just starting — you must have been familiar with the Tattoo Liner from Kat Von D; it appears on many beauty gurus' YouTube videos! Its ultra-precise felt tip makes it easy to handle and control — perfect for when you're in a rush.
Just shake it for an uninterrupted, pigmented flow with a satin finish that will make your eye makeup stand out. It's long-lasting and waterproof, so you can rest assured that it won't disappear throughout the day.
Key Benefits
Pencil eyeliner
Felt tip
Satin finish
Waterproof
Smudge-resistant
Comes in two shades
Vegan and cruelty-free
Revlon ColorStay Eyeliner Pencil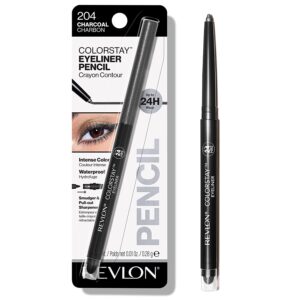 Get creative with dual looks using Revlon ColorStay Eyeliner Pencil! Comes with a built-in sharpener and smudger so that you can achieve classic liner styles like a cat eye and a smoky, high-drama look instantly. The pencil tip is ultra-fine, making it suitable for beginners.
Plus, with the waterproof formula, it stays for up to 16 hours — you'll be worry-free about smudging or wearing off in the middle of the day. You can choose from the eight stunning shades, too.
Key Benefits
Ultra silky formula
Ultrafine pencil tip
Built-in sharpener and smudger
Waterproof
Smooth, intense results
Up to 16-hour wear
Comes in 8 shades
Makeup by Mario Master Pigment Pro Pencil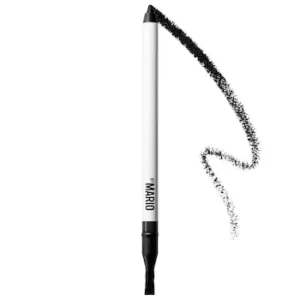 The pencil liner launched by Mario Dedivanovic, the man behind Makeup by Mario, is among the best choices of eyeliners for beginners. This velvety formula delivers a gel-like glide perfect for creating precise lines and flicks effortlessly.
The pencil comes with a built-in brush to smudge the liner into a perfect smoky eye look — as expected from a brand by Kim Kardashian's MUA! Plus, each set contains an ergonomically designed sharpener and cleansing stick to help keep your nib pin-sharp.
Key Benefits
Dual-ended
Built-in brush
Comes with a sharpener and removable cleaning stick
Cream formula
Matte finish
Long-wearing
Vegan, gluten-free, and cruelty-free
Comes in 5 shades
Pixi Beauty Endless Silky Eye Pen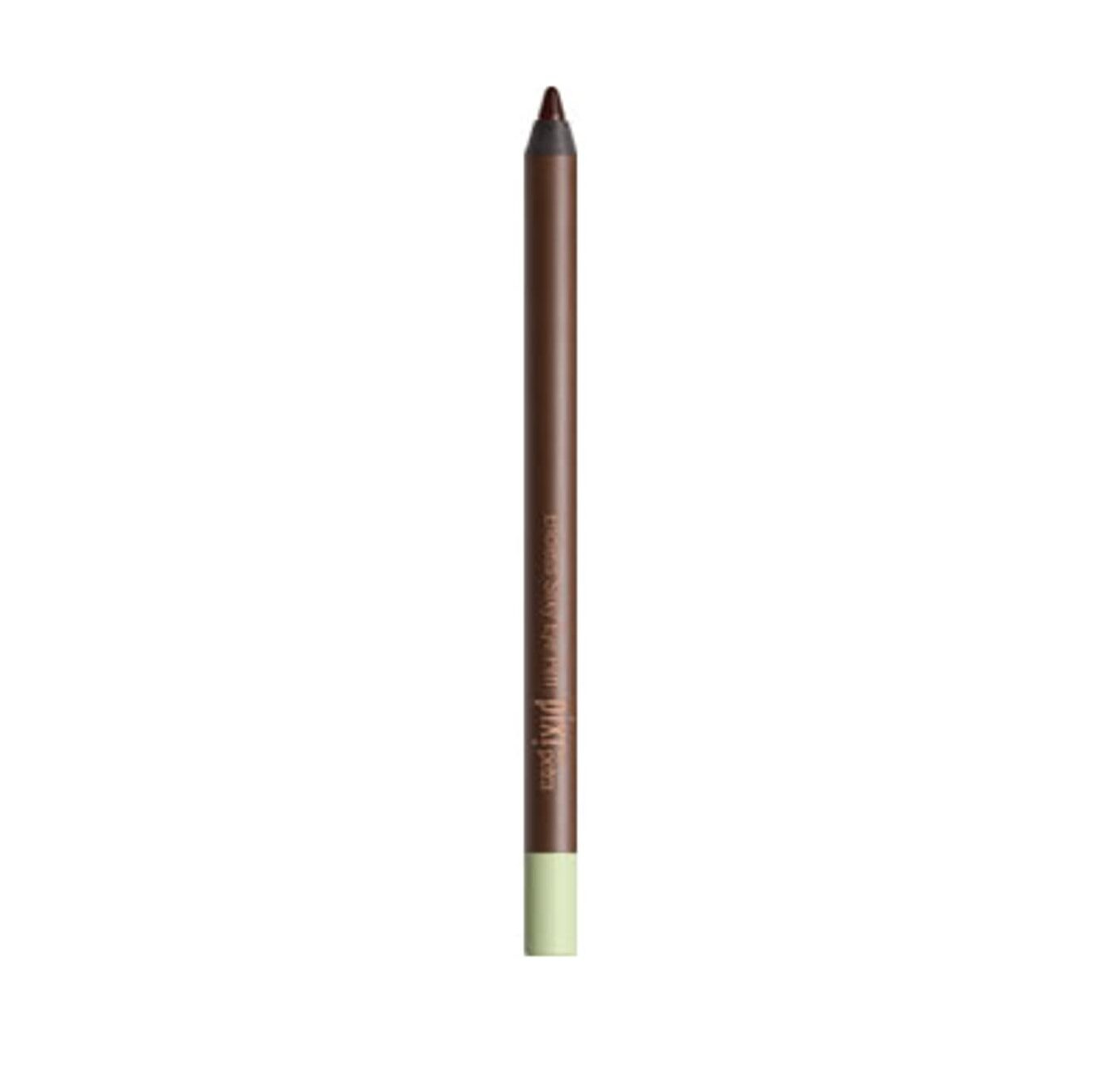 You might be familiar with this brand from the cult-classic Pixi Glow Tonic — and its pen eyeliner is just as amazing! Comes in 23 intense colors, this product is a safe option for beginners who want to start easy or go vibrant all at once.
It's also packed with amazing skin-loving ingredients, like Vitamin E, to help improve your skin elasticity and mica for natural luminosity. Plus, it stays all day. A pro tip: pop it in the freezer for a few minutes before sharpening it for the best results!
Key Benefits
Gentle on eyes
Intense colors
Easy to apply
Silky formula
Enriched with vitamin E and mica
Long-lasting
Waterproof
Hypoallergenic
No mineral oils and preservatives
Cruelty-free and paraben-free
Comes in 23 shades
Urban Decay 24/7 Glide-On Eye Pencil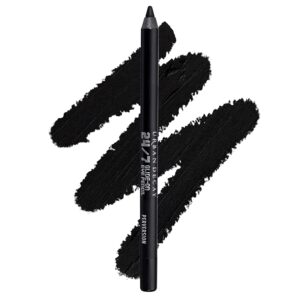 Unleash your creativity with Urban Decay 24/7 Glide-On Eye Pencil! Comes in 38 shades and five finishes — matte, shimmer, glitter, satin, and metallic — this waterproof and smudge-proof liner is perfect for beginners looking for fun experiences applying eyeliners.
With this liner, you can line, wing, or draw outside the lines without worrying about fading or running throughout the day. Plus, the vibrant color will last up to 16 hours — beginner-friendly!
Key Benefits
Smudge-proof
Waterproof eyeliner
Ultra creamy and blendable formula
Long-lasting
Sharpenable tip
Vibrant color payoff
Cruelty-free
Comes in 38 shades and five finishes
Eyeko Skinny Liquid Eyeliner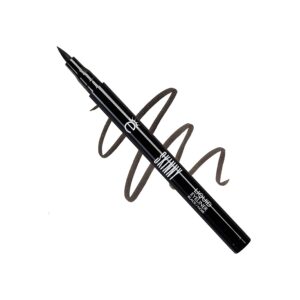 What's better than having liquid eyeliners with gentle formula and powerful results? Eyeko Skinny Liquid Eyeliner is especially suitable for people with sensitive skin, making it safe for everyone.
No wonder; it is packed with conditioning algae extract to help improve the skin and the liner's wear. On top of that, the tip is just like its name — it's skinny and helps create precise lines every time.
Key Benefits
Skinny felt tip
Long-lasting up to 9 hours
Intense color
Smudge-proof
Contains conditioning algae extract
Vegan and paraben-free
Available in full and travel size
Bobbi Brown Long-Wear Gel Eyeliner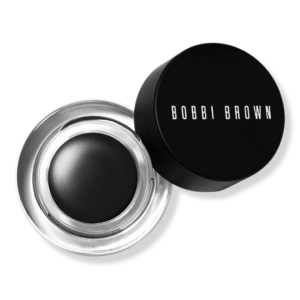 For beginners, Bobbi Brown provides easier alternatives with this Long-Wear Gel Eyeliner. It comes in a jar, and you'll have to use a separate brush to apply it — it doesn't come with the product, though. With such convenience, you can control your line better — the key is to use a precise brush.
While the price seems too high initially, this product is a good investment for the long run — especially if you don't wear eyeliner daily.
Key Benefits
Gel-based formula
Jar packaging
Waterproof, sweatproof, and humidity-proof
Long-wearing for up to 8 hours
Comes in eight pigmented shades
Frequently Asked Questions
What to consider when buying eyeliners for beginners?
Some of the essential things to consider when buying eyeliners are the shade, the applicator, the formula, and the price. Ensure you purchase an easy-to-use product with great formula at the best price. This way, you'll get a good start in applying eyeliners.
Is liquid or pencil eyeliner better?
For beginners, pencil eyeliners are often a better option as they tend to be more forgiving and easier to apply. Pencils provide a softer, more subtle look and require less precision when compared to liquid formulas.
Also, since pencil eyeliners need to be sharpened periodically, it is less intimidating for beginners than using a brush for liquid formulas.
Can I use eyeliner on my lower lash line as a beginner?
Yes! Applying eyeliner to your lower lash line can be a great way to accentuate your eyes and create a dramatic, striking look. However, it might not be as smooth at the first attempt, but you'll get better after several practices!
How can I prevent smudging or uneven lines when applying eyeliner as a beginner?
As a beginner, moisturize your eyelids with a gentle face cream before applying eyeliner. To avoid smudging and uneven lines, start by flicking outwards from the inner corner of your eye towards the outer corner. This technique allows for a gradual buildup of color, which is easier to control.
Additionally, go over your lines with a cotton swab or spoolie brush after application to ensure everything is evenly blended out properly.
Conclusion
If you're just starting with eyeliner, don't be afraid to experiment a little bit until you find what works best for you. The good news is that plenty of great products are on the market, so finding the perfect one should only be a matter of time and trial and error.
From easy-to-use eyeliner pencils like Kat Von D Tattoo Liner and Makeup by Mario Master Pigment Pro Pencil to a gel liner like Bobbi Brown Long-Wear Gel Eyeliner, your choices are limitless.
Do your research, ask for recommendations, and before you know it, you'll have found an eyeliner that makes you feel like a badass, confident queen. So, which one is your next go-to eyeliner?