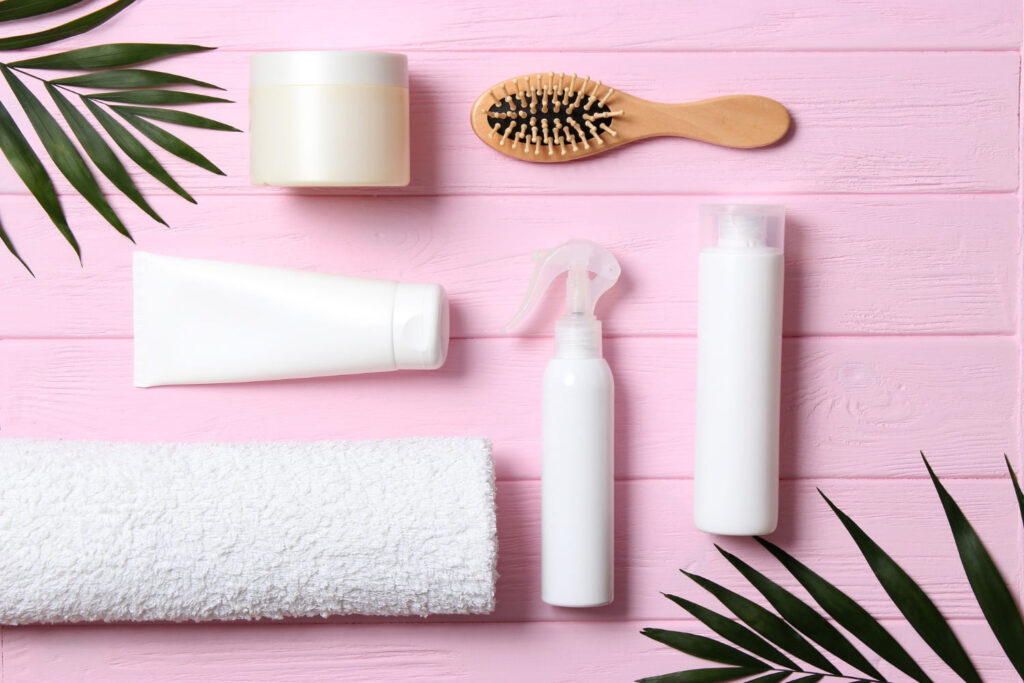 Get Gorgeous Hair with These Best Clean Hair Products
When it comes to achieving ever-elusive clean and beautiful hair, finding the right hair care products is definitely essential. On top of that, being conscious of the environmental impact of your hair care products is the top priority.
We all want hair that feels and looks great, but it's just as important to choose products that minimize the risk of using harsh chemicals or potentially toxic ingredients.
Clean hair products do precisely that — they're designed to be gentle yet effective enough to get your strands looking best without any damage or long-term consequences. Read on to find out more about the best clean hair products for your hair!
7 Clean Hair Care Products for Your Next Good Hair Day
From detanglers to dry shampoo, here's a list of the best clean hair products for your hair care. Check them out!
LolaVie Glossing Detangler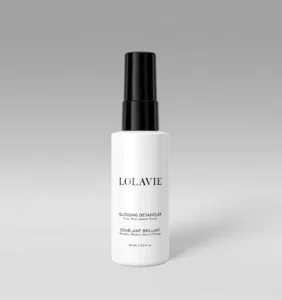 Does your hair need a makeover? Look no further than Lolavie's Leave-In Detangler! This product is the perfect detangler for medium-coarse waves.
Formulated with fermented bamboo extract and coconut alkanes, it makes managing your hair even easier with incredible results. Not only will you experience smooth, soft hair, but you'll also notice a healthy shine. An added bonus is that this product has a refreshing citrus scent that lasts all day.
Plus, LolaVie is doing its part to conserve clean water by replacing it with a renewable resource, bamboo extract, as often as it can.
Key Benefits
Perfect for medium-coarse waves
Formulated with fermented bamboo extract and coconut alkanes
Makes hair easy to manage
Provides smooth, soft, and healthy hair results
Exudes a refreshing citrus scent
Replaces water with bamboo extract
Dae Monsoon Moisture Mask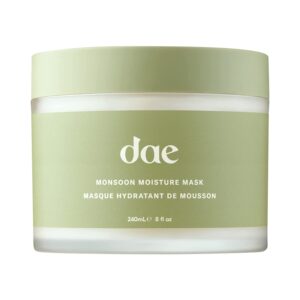 If your hair has been feeling a bit dry and lifeless lately, then you need to try Monsoon's Moisture Mask. It combines desert-derived ingredients like prickly pear seed oil, cactus flower extract, and cocoa seed butter to deliver intense hydration in just five to 10 minutes.
Also, it improves the texture, elasticity, and manageability of your dry hair, making it touchably soft and glossy in appearance.
The formula is fantastic for your hair, and the packaging is 100% recyclable. Plus, Monsoon offers an incentive to help keep things green: recycle five containers and get 20% off your next purchase.
Key Benefits
Delivers intense hydration
Suitable for dry, lifeless hair
Smooths and softens
Improves texture, elasticity, and manageability
Leaves hair glossy
Contains prickly pear oil, cactus flower extract, and cocoa seed butter
Recyclable packaging
goop G.tox Himalayan Salt Scalp Scrub Shampoo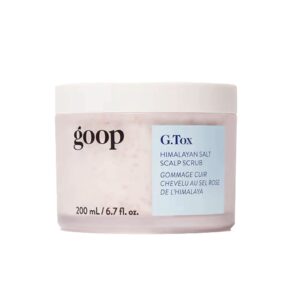 Natural shampoos are a way to go — and this luxurious foamy scrub shampoo is suitable for all hair types and is scented with rosemary, geranium, orange, and peppermint.
Moreover, its unique Himalayan pink salt scrub formula gently exfoliates the scalp while cleansing it of impurities and product buildup. On the flip hand, cold-pressed moringa oil and pure, unfiltered rose hip oil help nourish hair.
The result? Hair and scalp that's squeaky clean, and revitalized. Also, it will help create an excellent environment for healthy growth.
Key Benefits
Results in squeaky clean hair
Detoxifies hair and scalp
Lathers easily and massages scalp
Nourishes hair and scalp
Leaves hair fresh and shiny
Contains moringa oil and rose hip oil
Easy to use
Exudes fresh scent of rosemary, geranium, orange, and peppermint blends
Kinky-Curly Original Curling Custard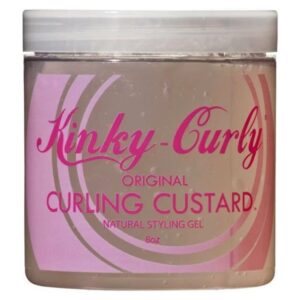 If you have kinky, curly hair, you must know that it can be a real challenge to style them. But worry no more; Kinky-Curly Custard can help you simplify the styling process.
This hair gel not only hydrates curls, giving them incredible moisture and shine, but also elongates them so that your curls look longer than ever before. Plus, your curls will be more defined than ever.
And even better, this product won't leave your hair feeling hard or flaky. Moreover, the formula is non-greasy with no scents.
Key Benefits
Defines curl
Removes frizz
Provides long-lasting hold
Gives hair shine
Non-greasy and unscented formula
Naturally Drenched Rebalance Pre-Conditioner Treatment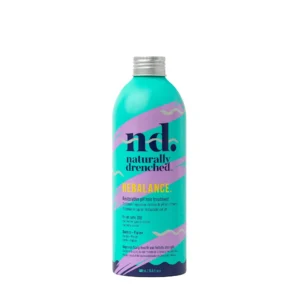 Are you struggling to manage your naturally curly hair? If so, there's another gem for curly hair: the pre-conditioner treatment from Naturally Drenched. This product is perfect for maintaining natural pH and making your locks silky and soft.
Far from your average conditioner, this product is made with natural almond oil, bamboo extract, calendula, and papaya that come together to create something extraordinary.
Not only does this pre-conditioner help strengthen your hair and protect it against breakage, but it also acts as a frizz reducer and helps revitalize your hair's color. Plus, it can even help restore your natural curl pattern!
Key Benefits
Suitable for curly hair
Maintains natural pH
Makes your locks silky and soft
Strengthens hair
Protects against breakage
Reduces frizz
Revitalize hair color
Restores natural curl pattern
Made with almond oil, bamboo extract, calendula, and papaya
Fable & Mane HoliRoots Pre-wash Hair Treatment Oil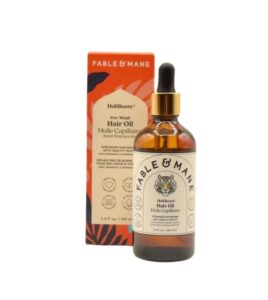 Want to ensure your hair is always looking and feeling its best? Don't overlook the importance of using quality hair oils! The pre-wash and root treatment hair oil from Fable & Mane is a great choice to start.
Notice your hair looking shiny and feeling soft with a comfortable scalp after using it overnight and washing it with shampoo. The great news? It won't leave a residue on your wet hair, so you can rest assured everything is washed out properly.
Feel the richness of the ingredients, such as Indian adaptogen ashwagandha, dashmool, and castor oil, and smell the soft jasmine scent from this product!
Key Benefits
Suitable for every hair type
Lightweight texture
Increases shine
Strengthens hair
Treats damaged hair
Exudes a soft jasmine scent
Vegan, cruelty-free, and comes in sustainable packaging
La Tierra Sagrada Dry Shampoo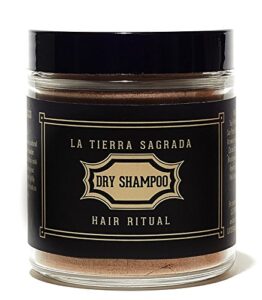 Switching to a non-toxic dry shampoo can be like giving your hair a superfood boost — and La Tierra Sagrada's provides an excellent performance.
This product will nourish and protect your locks while making them look great. You can apply it between washes to ensure that your hair looks fantastic and volumized with less effort.
Moreover, it's super easy to apply. Brushing the powder thoroughly on your hair, you're ready to go!
Key Benefits
Non-toxic dry shampoo
Nourishes and protects locks
Absorbs natural oils from hair and scalp
Makes your hair looks fresh and volumized
Easy application
Free from paraben, sulfate, gluten, and cruelty
Vegan
Frequently Asked Questions
What is meant by clean hair products?
Clean hair products refer to products that are free of potentially harmful ingredients — whether to your body or to the environment — such as sulfates, parabens, and synthetic fragrances. Instead, they contain natural ingredients such as essential oils, plant-based ingredients, and vitamins that nourish and protect the scalp.
Why is it important to use clean hair products?
Using the best clean hair products is important because they are free of potentially harmful ingredients that can damage the scalp and hair. It helps reduce your exposure to potentially dangerous toxins.
How to choose the best clean hair products?
To choose the best clean hair products, look for ones that are free from potentially hazardous ingredients, check for natural ingredients, make sure to research the product before purchasing, and read customer reviews to get an idea of its effectiveness.
Are clean hair products more expensive than regular hair products?
Typically, clean hair products cost more than regular hair products because they use much higher quality ingredients that are often not found in cheaper mass-produced brands.
Do clean hair products have side effects?
Generally, clean hair products are made with natural ingredients, so there is a lower risk of side effects. However, individuals can still be sensitive to specific ingredients or allergens. Reading the product label and determining if any particular ingredient may cause adverse reactions before using a clean hair product is essential.
Conclusion
All in all, your hair and scalp will thank you for using these clean products full of naturally derived ingredients. Whether you have straight or curly hair, these clean hair products will help you achieve healthier hair with a nondamaging process.
From hair oil to dry shampoo, the recommendations above are beneficial to keep your locks healthy every time.
So, what are you waiting for? Go ahead and treat yourself to a new shampoo, conditioner, and other clean hair products! And most importantly, enjoy your beautiful clean hair from now on. So, which one of these best clean hair products will be your next go-to product?