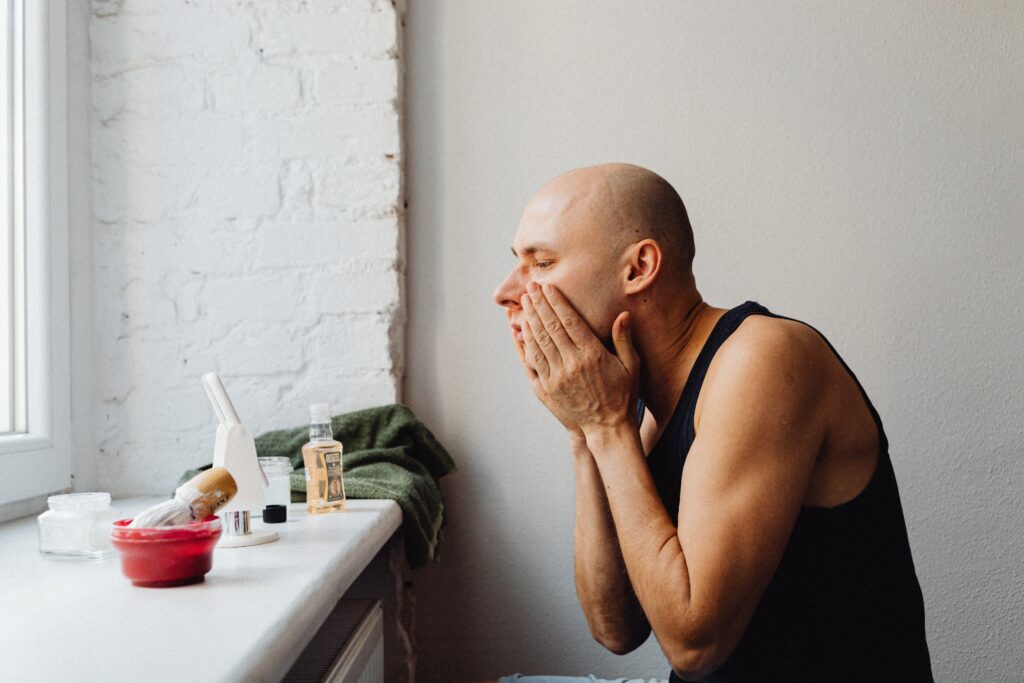 Do you reach for the Bay Rum aftershave every morning, only to find that your skin is red and irritated? If so, you're not alone. Many men find that traditional aftershaves can cause rashes and other skin problems. Luckily, there are a few bay rum aftershaves on the market that are designed to reduce irritation. In this post, we'll take a look at bay rum aftershaves to help you get relief from razor bumps and burn. Keep following this article and choose the best bay rum aftershave for you.
10 Best Bay Rum Aftershave
1. Barberry Coast Bay Rum Aftershave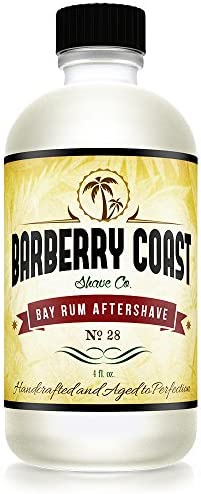 Barberry Coast is one of the most known brands for anyone who wants post-shaving treatment in the USA. They confidently said that their product is the best, and you will get the most enjoyable shave ever with high performance from the products they offer.
Bay Rum is one of the oldest shave scents series that Barberry Coast has. It probably will bring you back to the old days at barbershops. However, it has many versions representing any period, including the modern one. It has a distinctly sweet and spicy scent, featuring warm and woody notes so that you can enjoy your shaving. Everyone can use this series, but it's famous for being used by grizzled sailors and the Caribbean Islands.
This shave scent contains a carefully crafted blend of natural oils and extracts and is free from synthetic fragrances, which makes it emit masculine odours better. It has no harmful chemicals, so you don't need to worry about the effect tor your skin.
This series offers you many benefits, such as bringing freshness and moisturized skin, maintaining your healthy skin, being vegan-friendly, and having a 100% lifetime guarantee. No synthetic chemicals harmful to the skin like Sulfate, Paraben, Dyes, or Phthalate, so it's safe to say that it will bring no bad things to your skin. However, you might feel burned at your first application.
2. Clubman Pinaud Virgin Island Bay Rum Aftershave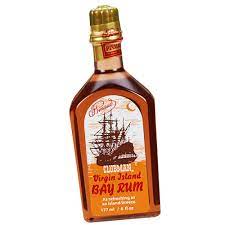 Clubman Pinaud has been in the grooming industry for more than 20o years. They also have a history in the virgin islands. Thus they have a product with a name based on it. They have been known for their quality products, and this Clubman Pinaud Virgin Island Bay Rum Aftershave is no different.
This aftershave comes in a glass bottle with a screw-on cap. It has the scent of bay rum with a hint of citrus. That scent will give you a pleasant smell but quickly dissipates after a few minutes.
Versatile-purpose comes with this product as it is based on classic spices formula. This product's bay tree essence also serves you an exclusive scent that fits every occasion, including gym, work, party, and many others. Besides the all-purpose fragrant, Clubman Pinaud Virgin Island Bay Rum Aftershave is also safe to use and will not irritate your skin.
The well-blended ingredients that this product safe for anyone with sensitive skin. So, even those who have a problem with their skin can still enjoy the distinctive scent of this product. The other ingredients, like antiseptic agents, work perfectly to give you the cooling effect, so you will feel like having a new version of yourself after shaving. However, the alcohol in this product might give you an intense burn feeling on your skin if you splash it too much.
3. Gilbert Henry Natural Bay Rum Aftershave Balm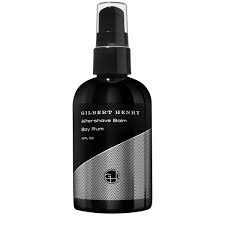 Gilbert Henry Natural Bay Rum Aftershave Balm is an excellent product for those who are looking for an all-natural alternative to traditional aftershave products. This balm is made with ingredients like glycerin, coconut, black willowbark extract, witch hazel, and neem oil extracts.
Each ingredient has its own functions. For example, glycerin helps to lock in moisture, while coconut oil works to soothe and protect the skin. Meanwhile, witch hazel and neem oil which is also the ingredients, provide healing cuts and nicks.
It's true that bay rum lotion product isn't popular as a treatment for aftershave. It's because of the greasiness and difficulty to wash off. Some companies avoid it, but this Gilbert Henry's product is one of a kind. The natural ingredients make it easy to wash off and prevent any irritation.
This product has a light, refreshing scent that is perfect for those who are looking for an alternative to the heavy, musky aromas of traditional aftershave products. Gilbert Henry Bay Rum bottle also has a pump top, so you can control the amount of liquid you want to pour.
This product has some advantages that you might not find in other bay rum lotion brands. Thus, it is more pricey than other products in the category.
4. GABELS Bay Rum After Shave Lotion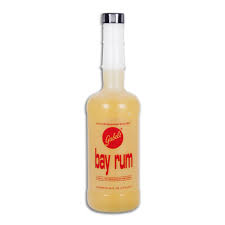 GABEL'S Cosmetics has been helping people with shaving since 1932. GABELS Bay Rum After Shave Lotion is one of the products that they are proud of. This vintage visual aftershave lotion from GABELS can be your way to finish your shaving routine.
It has well-balanced ingredients that can give you firm and soothed skin. If you don't really like a strong scent, this product is perfect for you. It has a light and refreshing bay rum fragrance from the bay oil that is not overwhelming.
Laurel oil contained in this product is the most stand-out one of the ingredients. It brings the mild smell of the bay rum. The scent that comes from this product is also long-lasting and will linger for you for about 7-8 hours. Since it is an oil, it can help your skin to be moisturized and look healthy. This product might not be suited for someone who likes strong scents. However, you can reapply it quickly as it's a lotion type.
You can use GABELS Bay Rum After Shave Lotion anytime and anywhere. Like after you have showered and patted your face dry with a towel. Dispense a pea size amount of the lotion on your palm and apply it all over your face. Gently massage it into your skin until it is fully absorbed.
5. Genuine Ogallala: Bay Rum Aftershave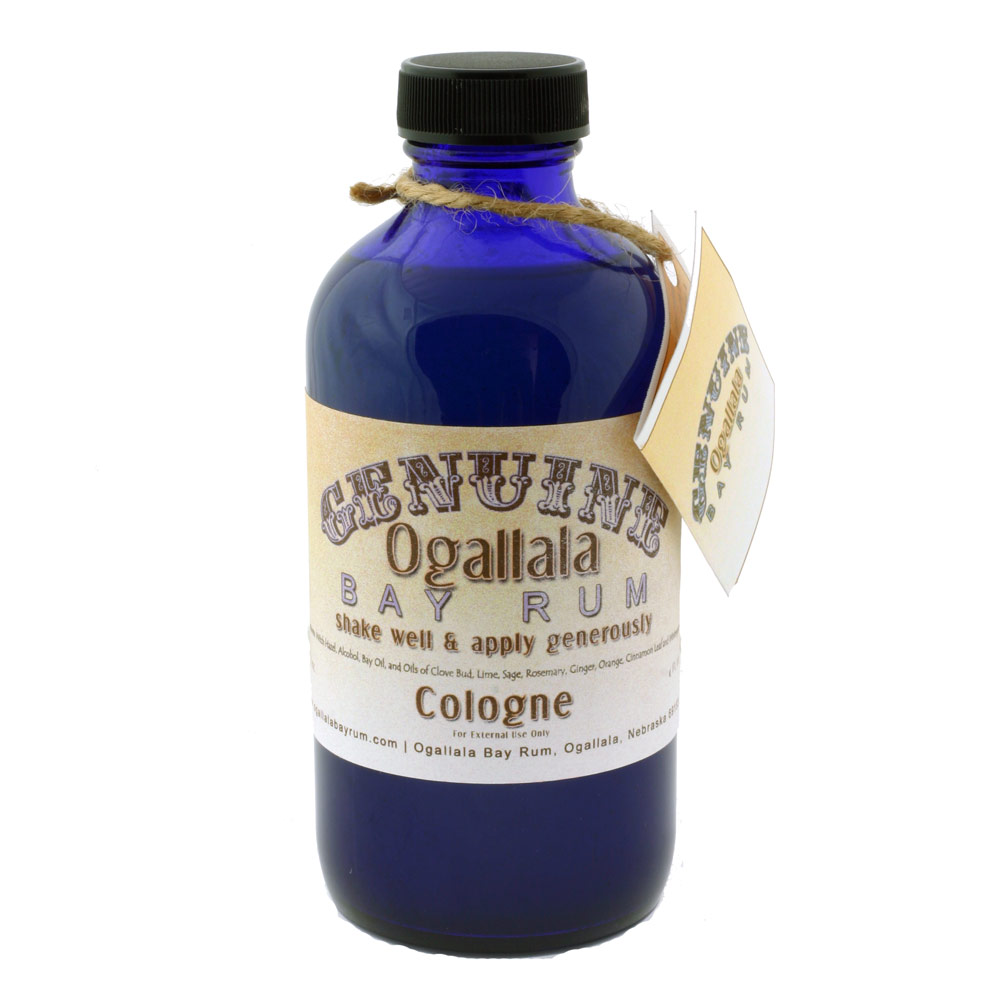 The first impression that you might think of when you see this product is the fancy-vintage look. The blue bottle this product uses will attract people the first time they see it. Indeed, it has a very classic, old-school barbershop smell that makes you remember your old days. However, the more interesting part is that the bay rum's scent might make you shocked the first time you use it.
It has a soft scene that can grow stronger as time goes by. The scent won't stay with you for a long time and might surprise you if you try it for the first time. It's because of the bay rum scent that is a bit different from the usual bay rum products. However, it still has a pleasant scent once you're used to it.
Genuine Ogallala: Bay Rum Aftershave is one of the products which use all-natural ingredients, such as bay oil, rosemary, witch hazel, cinnamon, oil of clove bud, orange, lime, and many more. It also contains a decent amount of purified water, so the viscosity of the oil can be reduced and you can apply it more leisurely.
One thing you need to be careful of is that the effect of this product is quite strong. So, if your skin is sensitive to alcohol, you might feel a burning sensation. It's better to do a patch test first before using it on your face. In general, this product is good and has a very classic fragrance that can take you back in time.
6. Captain's Choice Cat O'Nine Tails Bay Rum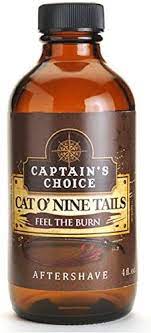 Captain's Choice confidently released Captain's Choice Cat O'Nine Tails Bay Rum Aftershave for anyone who wants a unique product that is perfect for both an aftershave and a cologne. This product contains Bay Rum, which has a long history of being used as an aftershave.
The classic design packaging with amber-coloured will satisfy the buyer who also cares about the look. We can also see that this product comes more neatly so that beginners can prevent pouring it with an excessive amount. It contains grain alcohol, natural essential oils, and rum which can bring the best scent and feeling. The glycerin and witch hazel also help to moisturize and condition the skin.
The scent is also very masculine, and the alcohol content provides a good sting. It has the authentic bay rum sensation that might be things that every modern man wants.
The antiseptic properties of bay rum help to heal cuts and nicks. However, you might feel burned if you have sensitive skin.
Captain's Choice Cat O'Nine Tails Bay Rum Aftershave is perfect for someone who likes a burning sensation to their post-shaving treatment.
7. Grand Bay Rum Aftershave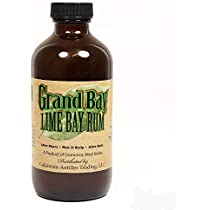 Grand Bay Bay Rum Aftershave can be your option if you're looking for a regular aftershave that doesn't need to be extravagant and within your budget. It's one of the budget-friendly aftershaves in the market but still delivers a great quality product. The scent is very refreshing because of the modest approach of ingredients that this product has.
It might only contain a few ingredients like alcohol, water, and Dominica Bay tree oil. However, its simplicity makes this aftershave feels more elegant and light to use. It fits men who want to have a clean and composed look without being too much. The scent has the traditional bay rum blend, which is not too strong but still noticeable and can give you a boost in confidence after applying it.
The downside of this product is the scent only stays for a few hours, as it doesn't really have that strong feel. The alcohol that was part of these ingredients also can make sensitive skin feel burned. So, you should be careful when the first time you apply it. But, overall, this product is still a good budget-friendly aftershave that you can try.
8. Royall Bayrhum of Bermuda by Royall Fragrances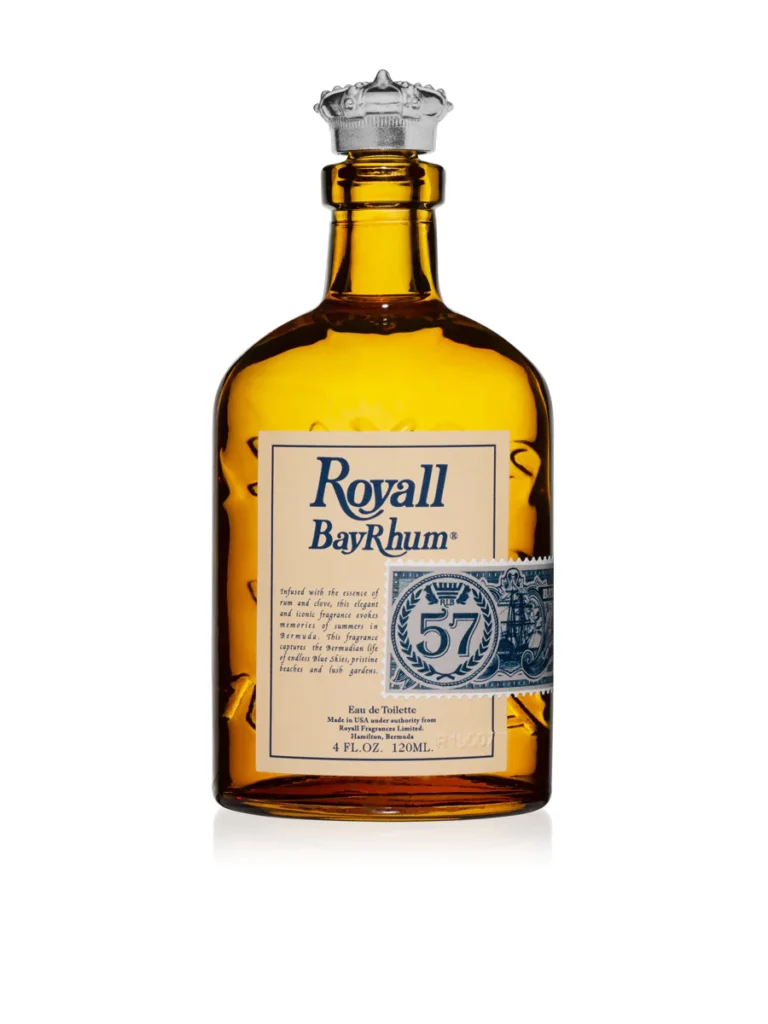 Royall Bayrhum of Bermuda Aftershave is a light, refreshing aftershave that invigorates and tones the skin. It's a product that has been in the industry for a long time. But Royall Lyme Of Bermuda still attempts to be innovative with this product so it can suit the market.
One of the newest products was launched in 2019, named BayRhum 57. It has a fragrance that will bring elegance out of you. It has a warm and light feeling because of the cedarwood and sweet amber fragrance.
The light scent that will make you feel under the blue skies is also something they offer, as it is in line with the brand name "Bermuda". This product comes with a spray type, so users will be easier to apply it on their faces.
It's undeniable that Royall Lyme Of Bermuda has been trusted for post-shaving care because of this product. However, they decided to change the recipe of it, and it made their loyal fans disappointed. Some reviewers said they don't get the feeling they used to have by using this aftershave. The price also doesn't look friendly, making some users change their aftershave brand from this product.
9. St. Johns Bay Rum Aftershave And Cologne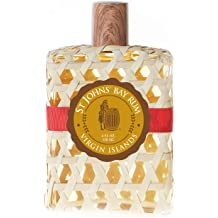 St. Johns Bay Rum Aftershave And Cologne is a perfect example of how great aftershave and cologne can be when done correctly. It originated from the island of St. Thomas in the US Virgin Islands. Staying in the aftershave world for more than 70 years proves that many people of all generations have loved this product.
The "FishPot Weave" bottle is the signature of this product. They still keep it like that to maintain their brand identity. Although, it has many variants, such as a 4 oz spray bottle, 4 oz splash, or 8 oz splash VIP size.
This product has a strong rum scent that is perfect for those who love the smell of rum and masculinity. The cologne oils contain eucalyptus, which keeps the skin hydrated, reduces irritation, and gives you the experience of coolness and freshness.
The fragrance is the thing pointed out by many reviewers. It has a rich natural vibe of the bay tree oils. The cinnamon leaves also make the masculine smell stronger and spicier. So, we can say that it has a perfect balance of freshness, sweetness, and strength. However, some reviewers noted that it doesn't as spicey as people said, and the newer version isn't as good as before.
10. Hurricane Series Bay Rum by St. John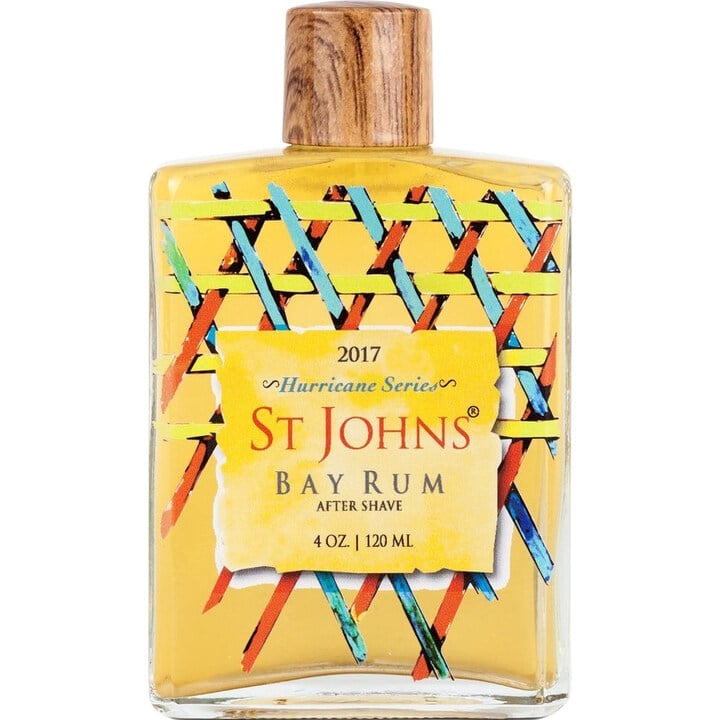 Hurricane Series Bay Rum is one of the famous and best bay rum cologne series from St. John. This particular Bay Rum has a very strong scent that can last for hours. The bottle has a handmade cork on the top, which is really cool. People who love art probably will like it. However, it contains alcohol with its antiseptic properties will give a burning sensation when applied to the skin.
If you like the intense burn on your aftershave, this product is the choice. It also has been compromised with the splash type's lotion. You can also get a strong fragrance from the herbs and leaves by using this product. The Glycerine content in this product is also helpful to make your skin moister, so it is suitable for those of you who have dry skin.
Qualities come with prices. This bay rum aftershave is quite expensive compared with other products in this category. Nevertheless, many people are willing to spend their money on it because of its quality. If you have a tight budget, this product is not recommended.
Most Frequently Ask Questions
What does bay rum aftershave smell like?
Most bay rum aftershaves have a robust and spicy aroma that is reminiscent of the combination of Caribbean spices, Jamaican rum and bay leaf oil from the West Indies. Bay rum aftershave is made from various essential oils, including bay oil, which gives it its distinctive scent. Generally, every rum aftershave has a different fragrance, but it's still slightly the same as it is primarily mixes of spicy and fresh fruity aromas.
Can you use bay rum as aftershave?
Bay rum is a popular ingredient in many aftershaves and colognes. It has a distinctive, exotic spices scent that many men find appealing. Classic bay rum is also known for its antiseptic properties, which can help to soothe razor burn and prevent infection.
So, can you use bay rum as an aftershave? The short answer is yes. You can use bay rum as an aftershave. However, there are a few things to keep in mind before using it, such as the ingredients contained and the scents that come from the essentials.
Conclusion
Bay Rum is an excellent choice for aftershave or cologne. It has many benefits, including keeping you smelling good all day and helping to prevent razor burn. The other ingredients contained in the aftershave also give more benefits to the users, including coolness, hydrated skin, and many more.
It can be tough to choose the one that's right for you as there are so many different scents and brands available. They also have their own advantages and disadvantages. Take your time and find the one that fits you best. Once you have the chosen one, purchase it right away! You won't regret it.