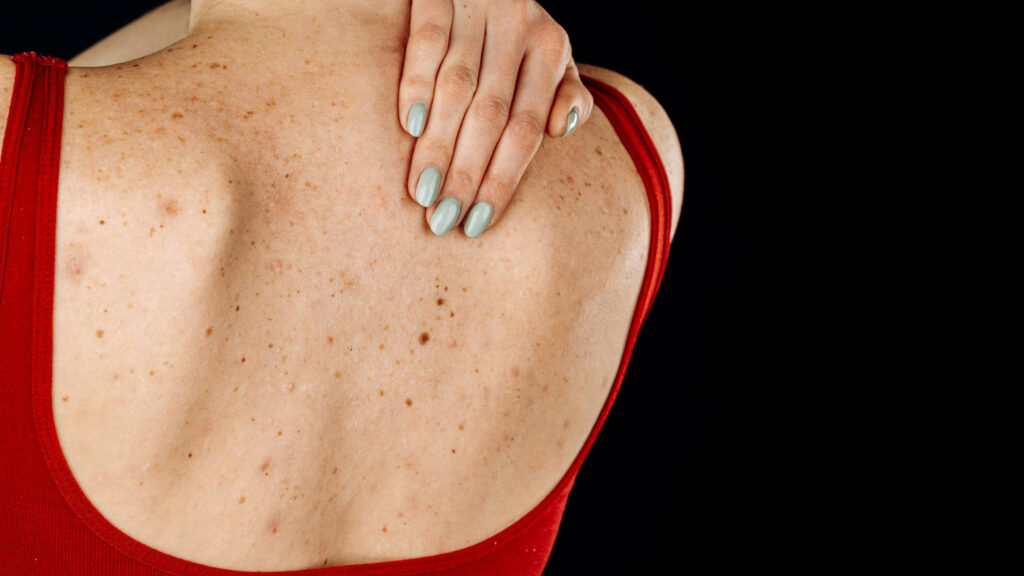 How to Get Rid of Back Acne for Smooth Skin
Almost everyone on this planet has experienced having pimples at least once in their lives. While most people deal with face acne, this skin condition can also appear on your shoulders, neck, chest, and even back — called back acne or bacne.
Bacne commonly appears due to the combination of dirt, dead skin cells, and oil accumulation with bacteria, resulting in an inflamed response. The good news is that you can handle these blemishes as much as you resent them!
Ahead, we have compiled essential information about bacne, plus how to get rid of back acne, especially for acne-prone skin. Ready to get flawless skin? Read on!
Types, Prevention, and Treatment
To be able to combat back acne, you have to know more about it. Check out our guide about the types, prevention, and treatment of back acne here!
Types of Back Acne
Whiteheads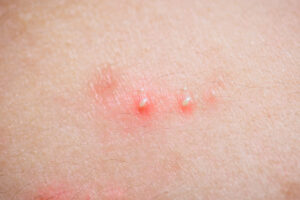 Whiteheads, or closed comedones, are one type of blemish often found in cases of back acne. They occur when a plugged follicle is trapped inside a clogged pore.
As a result, these clogged pores can inflame and produce a small bump on the skin. The bump may appear white due to the air getting trapped beneath it — hence the name, whiteheads.
Blackheads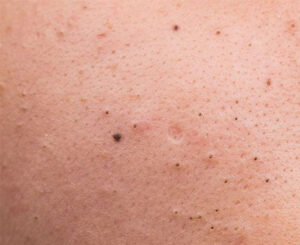 Blackheads occur when a plugged follicle on your skin's surface opens up. This is also known as open comedones and can cause small, black bumps to form.
The black-tip appearance of these blemishes is caused by the reaction between sebum and the air — not dirt that has filled the follicle.
Papules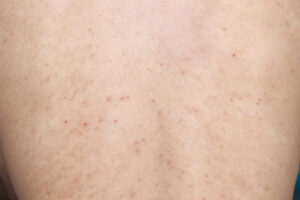 Papules are acne lesions that appear as small pink bumps on your skin. They can be tender to the touch and form when a clogged hair follicle becomes inflamed.
Unlike other forms of acne, papules don't contain pus-filled sacs and can't be popped.
Pustules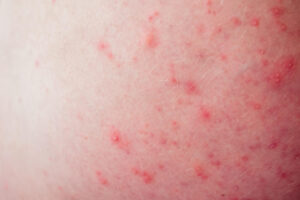 A pustule, often referred to as a pimple, is a type of lesion that occurs when a hair follicle becomes clogged. This causes inflammation and results in a pus-filled, white, or yellow bump on the skin with a reddened base. A buildup of white blood cells causes the puss that fills the pustule.
Nodules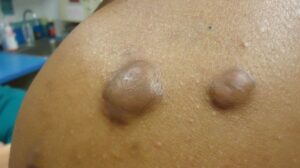 Nodules are an acne type that can form when bacteria is trapped in a hair follicle, creating a deep lesion below the skin's surface. This hardens and causes a large, painful nodule to form, leading to inflammation due to tissue damage.
Cysts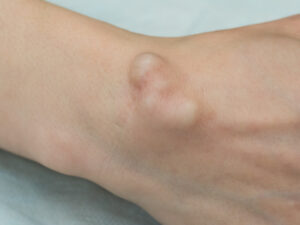 Cystic acne is a severe acne form. It occurs when bacteria are trapped in a hair follicle, and the infection extends deeper into the skin.
This can lead to the formation of larger, pus-filled lesions that cause pain and possibly leave long-lasting scars.
Prevention
Avoid Certain Medications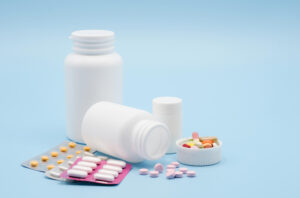 Certain medications can aggravate skin sensitivity and cause back acne. It is essential to avoid these medications as they can increase the risk of developing further breakouts.
Therefore, you should consult your doctor about the alternatives to bacne-triggering medications.
Eliminate Pressure on Your Back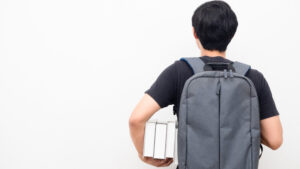 Prolonged pressure on your back can cause bacne since the friction and irritation will likely be increased. Moreover, pressured back tends to sweat easier, creating more buildups on your back.
Therefore, pay attention to the things you carry or wear on your back, as their material may cause high friction. To prevent this issue, it is best to wear soft clothes underneath.
Limit Your Use of Oil-Based Skin-Care Products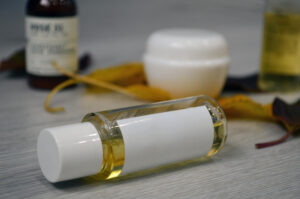 Certain rich and oily products like moisturizers and hair care products should also be avoided, as their oils can clog pores, leading to inflammation and blemishes.
You can also take preventive action by using products with a "non-comedogenic" label to ensure they won't clog your pores.
Treatment
Shower after a workout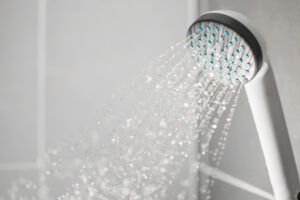 Shower immediately after a workout to wash away sweat and dirt that can otherwise clog pores and cause breakouts.
Op for a warm shower with a mild body wash or cleanser since it can help unclog pores and keep them clean, minimizing the risk of developing back acne.
Additionally, gentle circular motions while showering can help exfoliate the skin, which further prevents sebum and bacteria from accumulating in the pores.
Wear loose-fitting clothing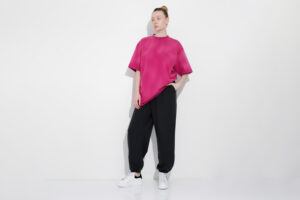 As mentioned earlier, friction and pressure on your back can cause bacne. Thus, it is crucial to minimize wearing tight-fitting clothing and opt for loose-fitting ones occasionally, especially during workouts when your physical activity is high.
This way, you will reduce the back friction that can lead to back acne. Also, ensure that your back won't go in direct contact with your gym floor during workouts, even though you're wearing a loose outfit, as it can also cause problems.
Try tea tree oil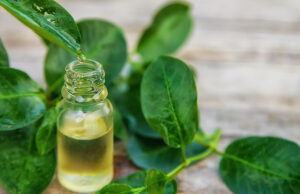 Tea tree oil is among the most effective natural remedies for back acne. It contains antiseptic and anti-inflammatory properties that help to reduce inflammation and redness caused by blemishes.
It can also be used to unclog pores, which helps prevent bacteria buildup. Also, it can help regulate skin's oil production, reducing the risk of developing back acne.
To use this oil for treating back acne, mix the oil with a carrier oil and then apply it to the affected area using a cotton ball. For easier use, you can also opt for smelling body washes with tea tree oil ingredients.
Keep hair off your back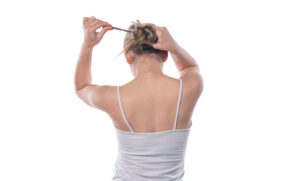 No matter how lustrous your long hair is, it still has the potential to get dirty and oily, resulting in back acne when it comes in direct contact with your back.
Besides washing your hair regularly to make it oil-free, you can also opt for tying it in a ponytail or bun to prevent it from creating friction and transferring dirt to your back, especially during workouts.
Always ensure that your shampoo or conditioner doesn't run down your back during washing, as they can cause clogged pores.
Choose sunscreen carefully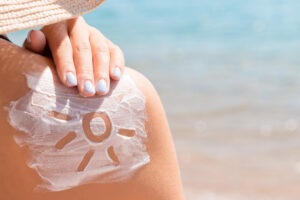 Sunscreens are an everyday essential, especially if you expose your back often. However, it is crucial to select the right sunscreen; the greasy ones might clog your pores!
Products labeled with "non-comedogenic" are the best options for the first step in choosing your sunscreen. Then you can select the ones with a lightweight, nongreasy formula to minimize the chances of clogging pores.
Frequently Asked Questions
What causes back acne?
Bacne commonly appears due to the combination of dirt, dead skin cells, and oil accumulation with acne-causing bacteria, resulting in an inflamed response.
Does scrubbing your back help acne?
No, it doesn't. Scrubbing your back will make your acne worse. It causes friction that may lead to inflammation, scratches, wounds, and even scars. Instead, you may opt for exfoliating your back using gentle products, such as the best scrub for back acne.
Can diet play a role in back acne?
Diet can certainly play a role in back acne. Therefore, eating a balanced diet with plenty of fresh fruits, greens, lean proteins, and healthy fats can help maintain healthy skin.
In addition, limiting the consumption of processed foods, sugars, dairy products, and certain oils can help reduce the risk of developing back acne.
Are there any home remedies for back acne?
Yes. For home remedies, you can start small by showering after workouts, wearing loose-fitting clothing, applying tea tree oil, keeping hair off your back, and choosing sunscreen carefully.
When should I go to a doctor for my back acne?
Try treating acne using home remedies for 6-8 weeks to see whether it works. If the treatments don't work, you can go straight to your doctor.
Conclusion
All in all, back acne is indeed a common but annoying problem. By following the acne treatment tips in this blog post, you can get rid of back acne and have smooth skin. Try different combinations of products and home remedies to find what works best for you.
Be patient — it can take weeks or even months to see results. And don't forget to practice good hygiene, avoid certain medications, eliminate pressure on your back, and limit the use of oil-based products to help prevent back acne in the future.
Do you have any other tips for getting rid of back acne? Share them in the comments below!