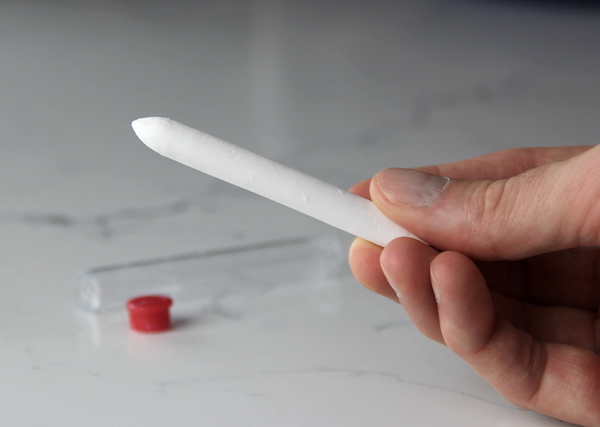 Shaving cuts are unavoidable sometimes, hence the need for the best styptic pencil for everyone. Not only can this item heal minor nicks or cuts, but it also mostly comes compact, making it handy for traveling.
Since a good styptic pencil is an essential tool for any serious wet shaver, selecting one that contains astringents and antiseptics is necessary to ensure maximum protection against germs and bacteria. Additionally, you must want something that won't irritate your skin or cause dryness or burning — so it's essential to read
the ingredients carefully before you purchase one.
However, myriad options in the market might confuse you. Take it easy; we've compiled a quick guide and the six best styptic pencils. Read on!
What is a Styptic Pencil?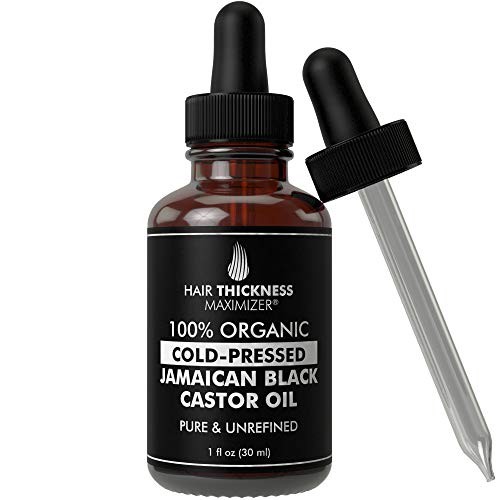 A styptic is a little stick used to heal wounds and stop bleeding. It is created from a mixture of alum and/or other styptic materials.
In short, styptic pencils are pretty similar to alum blocks. However, styptic pencils are manufactured with a more potent form of alum, while alum blocks are more frequently created using milder potassium alum.
Similar to its name, this item resembles a piece of chalk. Although they exist in various lengths and diameters, they typically come in white, thin sticks.
How to Use a Styptic Pencil
A styptic pencil is super easy to use, even for beginners. Here's the step-by-step to use this item for starters:
Rinse off the cuts with cold water
If there's still excess blood from the cut, wipe it off
Wet the tip of your styptic pencil under running water
Apply the pencil to your cuts by dabbing, rolling over, or even brushing like you're using a crayon — just choose the most convenient way!
If there's no longer blood coming out, stop the application. It means that your cuts are already closed.
If you notice a white residue around your wound, just let it stay there for a few minutes to prevent the reopening of the cuts. After a few minutes have passed, you are allowed to wipe it off.
When you've done the job, wipe down your pencil and dry it off. Then, store it in dry storage.
Factors to Consider When Shopping for A Styptic Pencil

Here are the factors to consider when you're about to buy a styptic pencil:
Styptic pencils come in various types: a traditional stick, roll-on, or even liquid. Each of these types offers almost similar performance. So, it depends on your preference of how you want to apply it.
The potency and effectiveness of the majority of styptic pencils are comparable in terms of how well they can patch up nicks and cuts. If you get a high-quality styptic pencil, it should be able to coagulate the blood effectively.
However, certain liquid styptics have a tendency to be a little less potent and may not be able to close some larger or deeper incisions as effectively as traditional styptic pencils.
Though liquid styptic is believed to perform not as great as stick ones, many people still prefer it. Why? It turns out that the liquid styptic pencil is more convenient to use and store.
Liquid styptic pencils never break, are less messy, and are easy to store — you just have to put the cap back, and voila! It is stored safely and soundly.
Both styptic pencils and liquid styptics should be durable and long-lasting, although it is far easier to shatter a pencil than it is to crack the tube that the liquid styptic comes in. Regardless, if you take care of both alternatives, they should last a long time.
6 Options for Best Styptic Pencil
After some trial and error, we have concluded that these are the best six products of styptic pencils in the market. Check them out!
Pinaud Clubman styptic pencil for nick relief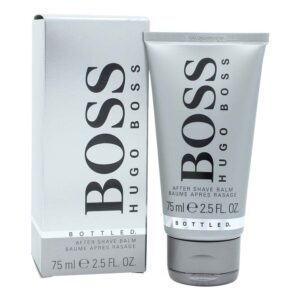 Need a handy product that stops bleeding fast? Pinaud Clubman's styptic pencil for nick relief offers wonderful works. Weighing in at 0.33 oz and under 10 grams, this product is perfectly sized for travel or daily use.
This product is made of the finest ingredients to protect. It helps to tighten pores, facilitate healing, and treat tiny nicks. On top of that, it comes with a container, making it safer and less messy.
Key Features
Handy and easy to use
Lightweight
Helps tighten pores, facilitate healing, and treat tiny nicks
Comes with a container for safer and less messy storage
Clubman Pinaud Styptic Pencil
On a budget? This Pinaud Clubman's styptic pencil is the best value-for-money choice which provides smooth, strong performance.
This aluminum sulfate and titanium dioxide-based styptic pencil comes in three packs.
What makes it special is that it doesn't stop with facial cuts. This styptic pencil can also be used to treat minor cuts on the arms, legs, and other body parts. Just make sure to moisten them thoroughly before using them.
Key Features
Works on all body parts
Safe packaging
Extremely handy
Easy to use
Stops bleeding immediately
Comes in three packs
Best value-for-money pick
Pacific Shaving Company Nick Stick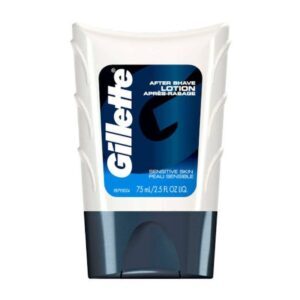 Made from 100% organic ingredients, this liquid stick has a mild formula that works wonders to stop bleeding, prevent ingrown hairs, and won't clog pores.
Thanks to the aloe vera and vitamin E ingredients, it is able to smooth the skin afterward. Moreover, it dries quickly and won't leave any chalky residue.
Plus, it is cheap and can last a long time — great for your wallet!
Key Features
Made from 100% organic ingredients
Mild liquid formula
Contains aloe vera to smooth the skin
Doesn't leave a chalky residue
Affordable and long-lasting
BarberUpp Green Stix + Styptic Pencil Set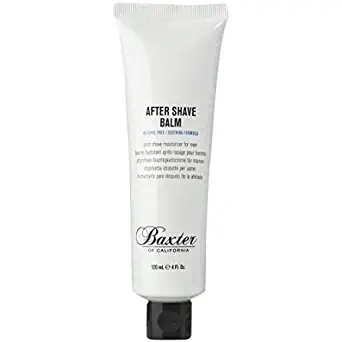 This BarberUpp product is the answer for men who are looking for a traditional, straightforward styptic pencil that works just right. This product closes the bleeding immediately with its aluminum sulfate ingredient.
The highlight of this product is the no-scent feature, making it suitable for people with a sensitive nose. Plus, it comes in three packs, making it a value-for-money option.
Key Features
A traditional styptic pencil with the right performance
Closes bleeding immediately
Made of aluminum sulfate
Scentless, perfect for people with a sensitive nose
Comes in three packs
Woltra Styptic Pencil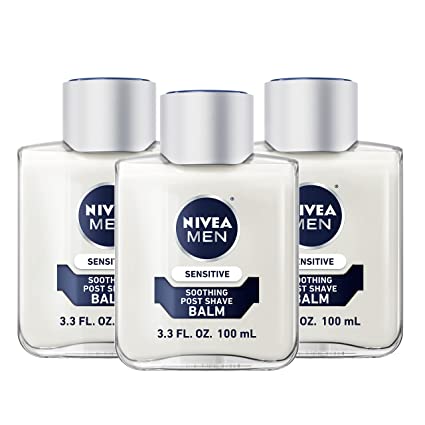 Woltra styptic pencil comes in two packs, making it another option for affordable styptic pencils. This pencil is made of 56% aluminum sulfate, hence the quick speed in eliminating scratches and stopping bleeding.
If you need a little styptic pencil that will fit just right in your bag, this is a fantastic choice. It doesn't come with a case, though, so you need to prepare an additional case yourself.
Key Features
Comes in two packs
Made of 56% aluminum sulfate
Stops bleeding and eliminate scratches instantly
Compact size
Affordable
Osma Styptic Pencil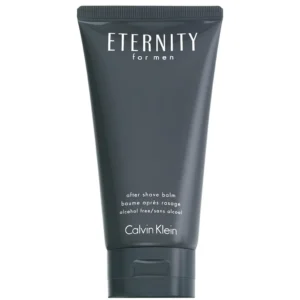 This made-in-France product comes in handy with astringent properties that can curb and stop any minor bleed, cut, or nick in an instant. It is special because it is made of aqua and potassium aluminum, a naturally occurring mineral.
Plus, its compound helps to relax the skin after shaving, making it a great go-to item for your grooming agenda.
Key Features
Made in France
Handy size
Made of aqua and potassium aluminum
Contains astringent properties
Helps relax the skin
Most Frequently Asked Questions
Are styptic pencils good?
Yes, styptic pencils are good, especially if you want an instant treatment of minor shaving cuts and nicks at an affordable price. The astringent properties help minimize razor bumps and burn effects and stop bleeding. It is also easy to use, comes in handy, and is available in various types.
How long does it take for a styptic pencil to work?
Typically, a styptic pencil can stop bleeding in ten to thirty seconds. However, it depends on the condition of the cuts, the product quality, and how you apply the product.
Conclusion
A styptic pencil is a great way to stop bleeding from shaving nicks and cuts. If you are looking for the best one in the market, we recommend the Pinaud Clubman styptic pencil.
This product is made of the finest ingredients to protect. It helps to tighten pores, facilitate healing, and treat tiny nicks. On top of that, it comes with a container, making it safer and less messy.
We hope this article helped help you choose the best styptic pencil for your needs!