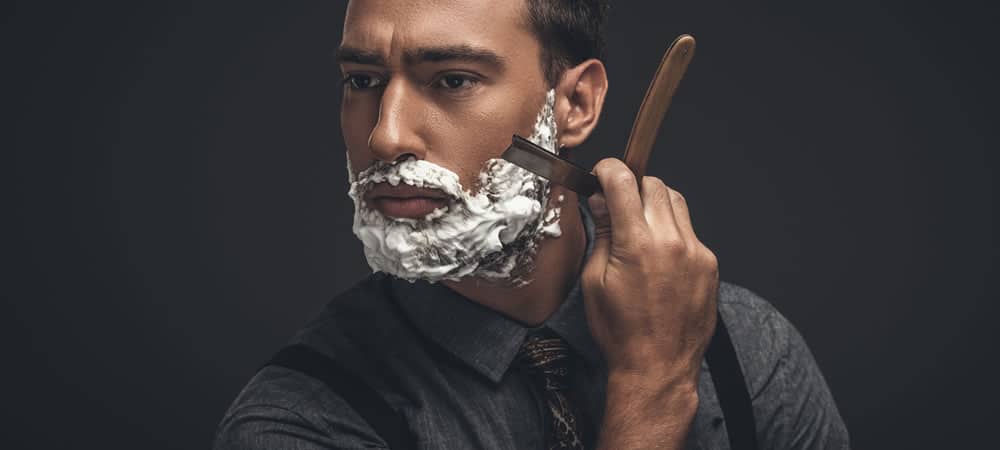 You've definitely heard about shavettes, whether you're a shaving aficionado or you've only recently begun learning about straight razors.
Shavette razors are a great choice for those looking for an alternative to the traditional straight razor.
Unlike their counterparts, shavette razors come with interchangeable blades that can quickly and easily change out when needed. This eliminates the need for sharpening and honing of blades which makes them incredibly low maintenance.
Shavettes are also significantly lighter than the usual straight razor, making them easier to maneuver and control when in use.
If you're looking for a shavette razor that offers excellent performance while being easy to use, then you must choose the best one on the market. However, with so many choices on the market, you might have a hard time picking one.
Worry no more; we have put together a list of top-notch shavette razors that are sure to give you great results with every shave. From lightweight options to those with longer handles for more control, there's something for everyone here.
With so many great choices, you can rest assured that whichever option you choose will be sure to give. Read on to find the best shavette for your needs!
What Is a Shavette Razor?
A shavette is simply a straight razor with a disposable blade.
Different from a traditional straight razor, there is no sharpening or reusing of the razor blade. When it stops being sharp, it is instead thrown aside. This way, you will need less effort to use it. However, it also means that you have to spend more costs to replace the razor every once in a while since it cannot be honed and stropped.
It might surprise you to learn that "shavette" is a trademarked term rather than a specific kind of shaving gear. Just like Band-Aid or Chapstick, this term is a brand term that has become a generic term. The trademark is held by Dovo, a German business. This is the same firm that makes DOVO straight razors and the renowned Merkur DE razors.
Benefits of Using Shavette Straight Razors
There are many benefits that you can get by using shavette straight razors; here are some of them:
Some men may be okay with the ritual of stropping blades when it starts to go dull. However, some people dislike the idea and consider it an extra step they'd rather avoid in the morning.
Because shavettes use disposable blades, there is no need to realign the blade edge before each shave. Simply insert a new blade, and you're ready to go.
This is critical for barbers who serve a variety of clients throughout the day. By swapping out the used blade for a new one, you can keep the blade clean and save time.
Even at home, it comes in handy when couples share the shavette. This way, they can maintain good hygiene while only using one tool.
Shavettes give men more control, allowing them to shave precisely and closely. The results of the best shavette are comparable to those of a straight razor.
Because straight razors require regular stropping and occasional honing, they are inconvenient to travel with. Most of the time, you won't have enough space to bring your strop or enough time to finish the process.
As a result, choosing a shavette and replacing the blade after every use is the better option.
Shavette vs. Straight Razor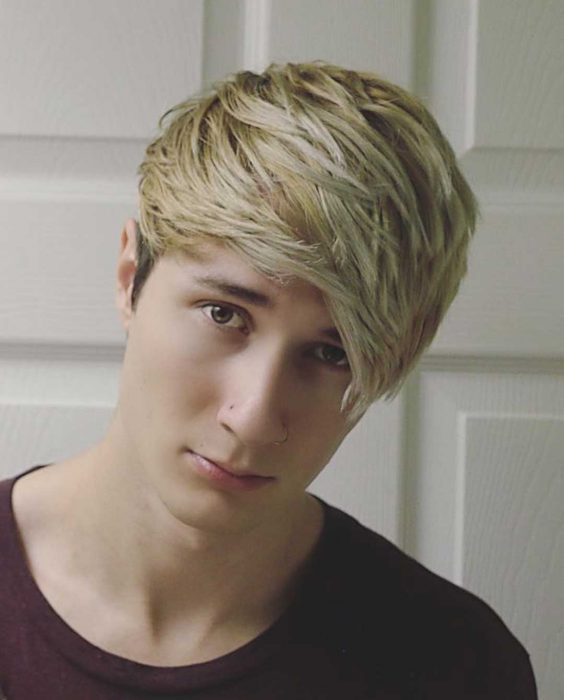 Besides the major difference in the blades, there are also other distinctions between these two, including:
Compared to a regular straight razor, a shavette requires less effort to upkeep. There's no need to clean or strop after every use since the blades in the shavette is disposable.
Initially, straight razors were more expensive to purchase than shavettes. However, you will have to spend money on new disposable blades over time with a shavette.
As a result, the long-term cost of a shavette has the potential to be more expensive. Fortunately, there are options for inexpensive replacement blades on the market to save more money.
The blades on shavettes are shorter than the ones on straight razors. This allows an easier replacement for the blades. However, for a closer shave using a shavette, you'll need to use multiple strokes.
Straight razors are quite heavier than shavettes. Shavettes have smaller and thinner blades, hence their lighter weight.
Straight razors, on the other hand, require a heavier blade to help maintain balance and reduce the amount of pressure used when shaving.
On top of that, shavettes are commonly made of plastic or light metal, making them ideal for travel.
What do I look for in a Shavette?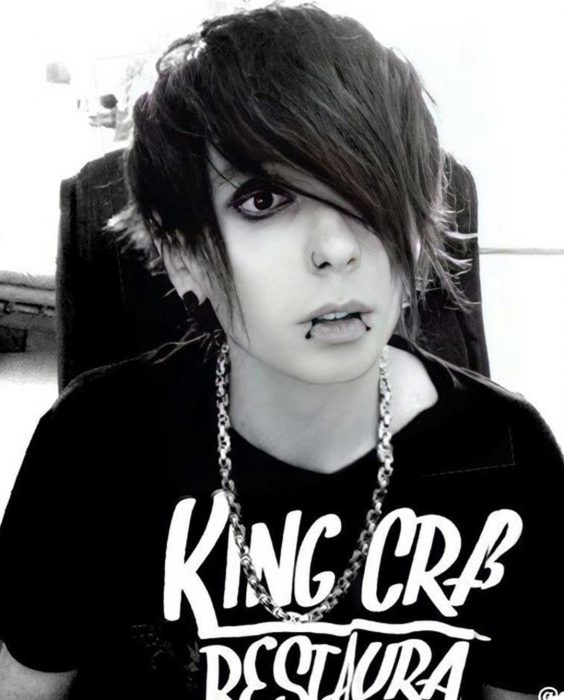 Before deciding to buy a shavette, you have to consider these things:
Shavettes are not in the expensive grooming tool category. However, there are indeed costly, even overpriced, shavette products out there.
Thus, you have to do thorough research and compare your choice with other options to get the product at a reasonable price.
Usually, there are three types of blades provided by the industry: the square point, the round point, and the oblique point blades. Each type offers a different performance.
While the round point blades are easy to use due to their unsharp edge, square point blades and oblique point blades are easier to reach the hard-to-shave areas.
The weight of a shavette depends on its handle material. Common heavier handle materials include aluminum, metal, or stainless steel. Meanwhile, the lighter ones are often made from plastic.
If you want a more easy-gliding shave, even with minimal pressure, opt for the heavier handle ones.
7 Best Shavette Razor
We have compiled the seven best shavette razors on the market. Read on to know which one fits your needs!
Feather Artist Club DX Folding Wood Handle Razor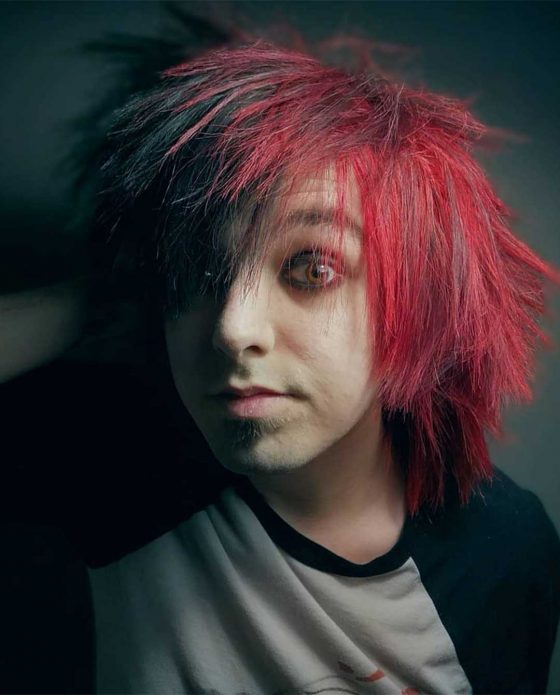 Feather DX series is among the best shavette product you can find on the market. Similar to its name, this razor has a folding design which allows for more convenient use and storage.
The spine material is made from quality SUS316 stainless steel, hence the durability. Also, the wooden handle makes this product hard to slip and heavier in weight — 55 grams — allowing an easier close shave.
What we love about the product is the spring-mounted blade spine mechanism. This way, you'll avoid any unwanted accidents from the sharp blades.
This product is quite an expensive selection compared to other shavettes out there. However, the performance is totally worth the price.
Key Features
Folding design
Wooden handle
High-quality stainless steel blade
Spring-mounted spine mechanism
Heavyweight
Dovo Folding Shavette Stainless Steel
Another folding shavette option for you! This time, Dovo — that OG shavette company — offers a lightweight, easy-to-use folding shavette with a combination of aluminum and stainless steel as the materials.
It is without a doubt the lightest shavette on the list, weighing only 27 grams. This gives superior maneuverability, which some folks will like. However, you cannot rely on gravity power to cut your stubble using this product due to its lightweight.
In addition, the blade is securely held in place by the sliding mechanism, which is simple to operate. Additionally, a red plastic holder is attached to the aluminum blade carrier for easy storage.
With all of its excellent performance, it comes at a rather affordable price, making it a great deal to choose on a budget.
Key Features
Folding mechanism
Lightweight
Quality aluminum and stainless steel materials
Sliding mechanism
Comes with an attached plastic holder to the blade carrier
Parker SR1 Shavette Straight Razor
This product is one of the first shavettes made available to the general public, hence its popularity. With its full stainless steel construction, unique design, and affordable price, it deserves its current fame.
With only 48 grams of weight, the Parker SR1 is incredibly portable and lightweight. It may not be as fashionable as the matte black options out there, but it is strong and provides a good shave because of the moderate blade exposure.
On top of that, it comes with five shark super stainless steel single blades for easier reach to any body parts. Plus, its clasp mechanism holds the blades firmly, so you don't have to worry about the possibility of hurting during use.
Key Features
Full stainless steel material
Comes with five shark super stainless steel single blades for flexible use
Clasp mechanism
One of the pioneers of shavettes
Affordable
Boker Barberette Black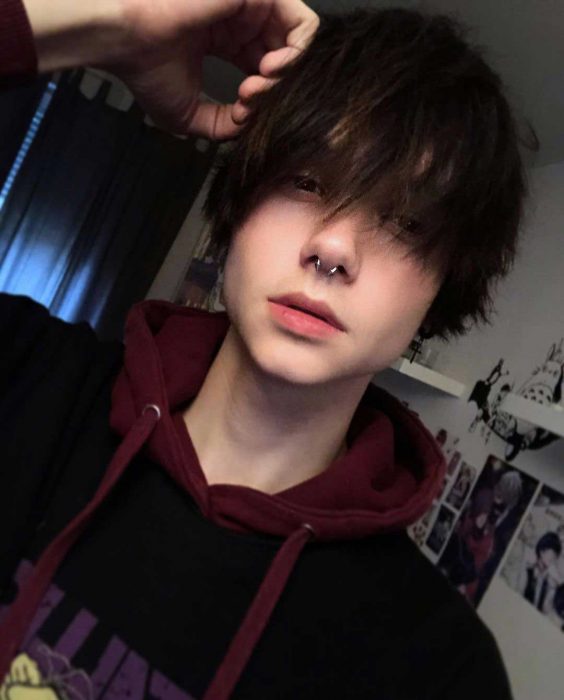 Boker is a knife company, hence the impressive line of shaving equipment —besides its large line of other kinds of knives. This product features stainless steel spine and black resin scales, making it sturdy to grip during use.
Weighing only 28 grams, it might need more pressure during use to ensure you get the maximum clean shave. However, the sharp blades make up for their light weight.
In addition, the plastic insert mechanism makes it easier to use. Also, though the handle is quite thin with a little visible curve, it is able to hide the blade just fine.
Key Features
Folding design
Stainless steel spine
Black resin scales
Rubberized grip
Plastic insert mechanism
Lightweight
Classic Samurai CS-102 Razor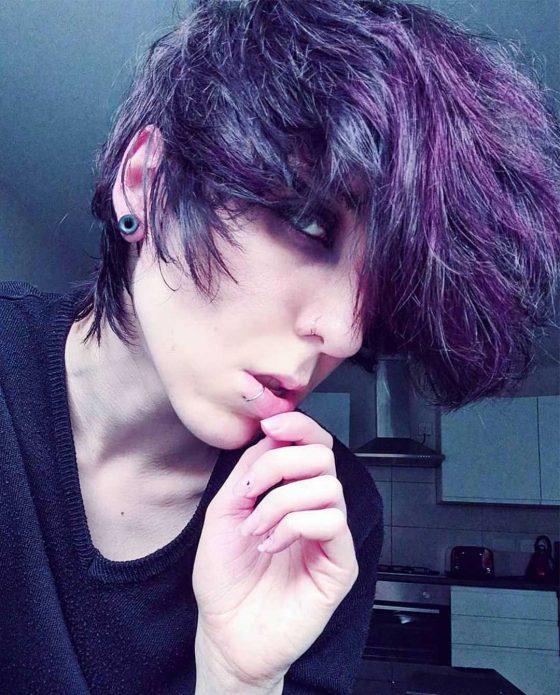 Looking for an affordable option for a starter? Classic Samurai CS-102 Razor is definitely a steal. With its stylish design, it also offers effective performance — all of it for only around $13!
The clean finish is the first thing that will catch your attention. The steel body keeps the construction authentic and rust-free. Also, the handle is smooth and comfortable to hold, taking your first shaving experience to the next level.
In addition, this shavette has a foldable design with cut-outs on the handle that add personality and style. What makes us love this product is that it includes 100 disposable blades. For added protection and safety, each blade is wrapped in wax paper — such a money-saver and thoughtful feature.
Even better, it has a 3-step locking technology that makes blade replacement a breeze. All in all, this product is definitely a go-to for starters.
Key Features
Folding design
Full stainless steel material
Clasp mechanism
Beginner-friendly
3-step locking technology
Very affordable
Equinox Professional Shavette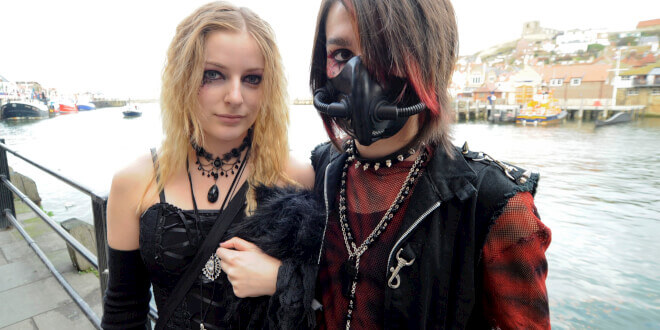 Another affordable, beginner-friendly product is coming in! Equinox Professional Shavette Due has stainless steel construction, making it rust-resistant. These shavettes are durable because they include a box of blades that, if you don't shave every day, will last for eight months or longer.
The open-blade guard technology makes it simple to replace dull blades with sharper ones, and the ergonomic shape makes it simple to operate. Last but not least, you have 30 days to return the shavette if it is flawed.
The good news? It comes with 100 free single-edge Derby blades!
Key Features
Folding design
Stainless steel material
Clasp mechanism
Beginner-friendly
Includes 100 free blades
Affordable
Tondeo TM Shavette Razor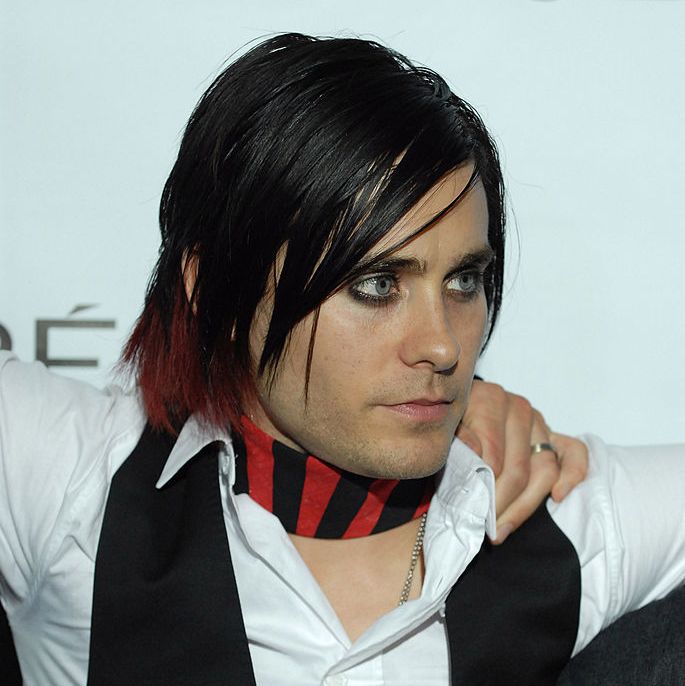 This razor, like the others on our list, has a stainless steel spine and a black handle. Instead of the usual resin, the handle is made of textured plastic. It's also quite thin, so you don't need to flex it too much.
The blade housing mechanism is a simple slide and locks into place, which is quite rare to find in other brands of shavettes. There are lips to cover the safety razor points.
This product is hefty, with 90 grams in weight. It helps perfectly in obtaining an easy-glide shave with a close shave. Plus, the sharp edges are perfect for contour cuts, making you achieve a clean shave easier.
Also, it includes 10 TCR blades for the value-for-money option!
Key Features
Stainless steel spine
Plastic scale
Hefty (90 grams in weight)
Includes 10 TCR blades
Slide lock mechanism
Most Frequently Asked Questions
Is shavette good for shaving?
Shavette is good for shaving, especially if you don't want the extra effort to hone and strop it regularly. It also offers excellent performance for a clean, close shave.
If you desire the experience before purchasing a conventional blade, a shavette can be a very suitable choice. Also, if you're a beginner in shaving trends, you most likely want to try this product.
How do I choose a shavette?
In choosing a shavette product, there are three important things to note: the price, the weight, and the blade type.
You can ensure that the features and the performance worth the price by looking up reviews on the internet. That way, you'll achieve the utmost experience of shaving.
Conclusion
A shavette is a great choice if you're a beginner in shaving. Besides their easy-touse features and great performance, you can also make less effort in maintaining them since you don't need to hone or strop at all.
With many choices of shavettes in the market, it might be confusing to choose one. Therefore, we hope this list helps you in picking the best one for your own need. So, which one is your favorite?