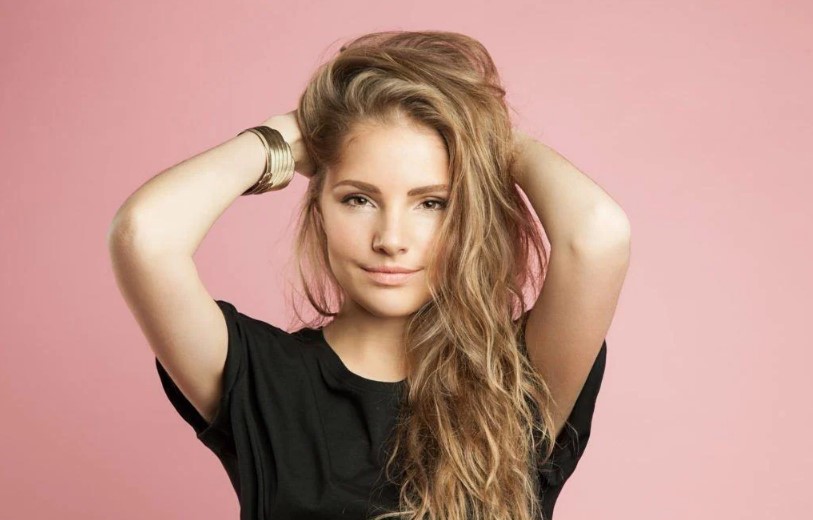 If you want to get a good seven to eight hours of sleep, you should reconsider your usual night-time routine of removing makeup, applying face serum, and ignoring your hair. One of your top priorities should be hair care.
Also, if you want a comfortable bed hairstyle that will make your hair look better and save you time in the morning, you should style your hair correctly at night.
Learn how to wear your hair to bed so that you can sleep well and wake up fresh with beautiful hair the next day.
What is a bed hairstyle?
A protective hairstyle tucks the hair away and keeps it from being manipulated. It also keeps it from tangling while you sleep and protects it from friction. If you have long hair, it is critical that you wear it in protective natural hairstyles to bed to avoid breakage and split ends.
Did you know that many sleep-protective hairstyles are also heatless overnight styling methods? When tucking or braiding your hair, avoid wearing it too tightly as this may cause traction alopecia if worn for an extended time, and the pulling may irritate your scalp, resulting in a flaky scalp and itchiness.
Benefits of styling your hair before sleep
There needs to be more information regarding how to keep your hair overnight. Some stylists advise leaving it utterly down so that air can pass through and you can move around freely. They also point out that tying your hair too tightly can cause traction alopecia by putting too much strain on the roots.
However, leaving it loose causes it frizzy and tangled, and the friction against your pillow can cause damage.
So, the best way to sleep with your hair is to loosely braid it or tie it up with a gentle hair scrunchie. To avoid damage, use silk or satin scrunchies rather than cotton or metal ones, and never tie your hair tightly at the scalp.
Overnight loosely tying or braiding your hair has several advantages:
Straight hair is kept relatively straightforward.
Curls are enhanced in curly and wavy hair types (especially when intertwined)
It prevents your hair from losing moisture.
Fewer tangles and easier morning brushing
During the night, no stray hairs will get stuck to your face!
How to prep your hair for a bed hairstyle?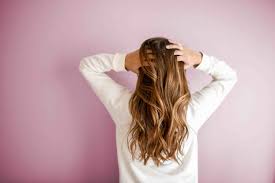 First and foremost, avoid sleeping with wet hair whenever possible: sleeping with wet hair can cause various scalp issues, such as fungal infections, itchiness, dryness, and dandruff.
As if that wasn't reason enough to avoid sleeping with wet hair, it also promotes hair breakage. Allow your hair to air-dry (to avoid heat damage), apply your overnight hair serum or hair oil, massage your scalp, and sleep. Now, consider your bed: have you considered purchasing a new pillowcase?
Silk or satin pillowcases not only feel heavenly on your skin and hair, but their smooth texture also prevents friction-induced hair breakage. What else? Using a silk pillowcase while sleeping can also help prevent wrinkles and the accumulation of dust mites, fungus, mold, and other common allergens.
Last but not least, wearing a sleep cap is a wise investment. Not everyone is comfortable sleeping with their head covered, but if the idea doesn't bother you or you want to try it, a satin sleep cap maybe that extra step that completely transforms your hair game while you sleep. A sleeping satin cap will also help you minimize frizz if your hair transitions from wavy to curly hairstyles.
7 Best Hairstyles for bed
Ready to go? Let's explore the best bed hairstyles for you to try.
The loose plait
A loose plait is a great way to manage your hair overnight. If you sleep on your back, this bed hairstyle will sit flat against your back, but if that bothers you, you can always do a side plait or two side plaits.
A loose plait is an excellent overnight hairstyle. This hairstyle will sit flat against your back if you sleep on your back, but if that bothers you, you can always do one or two side plaits.
The twisted top bun
If you want a protective hairstyle for straight hair, choose one that doesn't wrap as tightly, resulting in kinks or distinct waves. A top bun is an excellent way to keep your hair straight while sleeping. 
And it's dead easy: Twist your hair on top of your head and secure it with a claw or zero-bend clip. Please ensure the bobby pins is at the front of your bun, so your head doesn't rest on it while you sleep. Twist your hair tighter if you want to wake up with a wavy curl.
Twisted rope braid
This is the ideal protective hairstyle for long hair because it gives you control at the ends and throughout the length of your tresses. It will also leave you with soft and wavy hair in the morning. What's not to love about this?
To make a twisted rope braid, divide your hair into two sections, then take one section and twist it. Repeat with the other section: once finished, grab your two sections and twist them together to form a rope of hair.
Dutch braids
The sections of the Dutch braid are crossed underneath each other rather than over one another. The Dutch braid, like the French braid, is one of the popular traditional hairstyles.
The low ponytail
Probably the most straightforward and most natural style of them all. A low ponytail is an easy hairstyle that keeps your hair in place, but it doesn't protect your ends unless you tuck them in with another hair tie.
Pineapple style
The pineapple-style updo is a great way to add volume to your curls and coils overnight. We're sure many of you in the curly hair community sleep in this style already. For those who don't, we'll review the style and how to create it quickly.
The pineapple style pulls all your curls to the top of your head, protecting them and keeping them tangle-free while you sleep. You must pull them up into a high ponytail and secure them loosely with a silk hair tie. Yes, it's that easy.
Loose top knot
A loose top knot is one of the best hairstyles for sleeping with long hair. You can wear your hair in a low ponytail or even a brand, but the top knot will protect your strands overnight and add volume when you wake up. When you sleep in this style, there's no need to curl your hair.
Conclusion
So, go ahead and prepare for hairstyles to sleep in your preferred hairstyle, and wake up with a fantastic look. These bed hairstyles have been tried and tested to give you a pleasant and comfortable night's sleep.